The Chicago Med Episode You Forgot Rachel Melvin From Days Of Our Lives Was In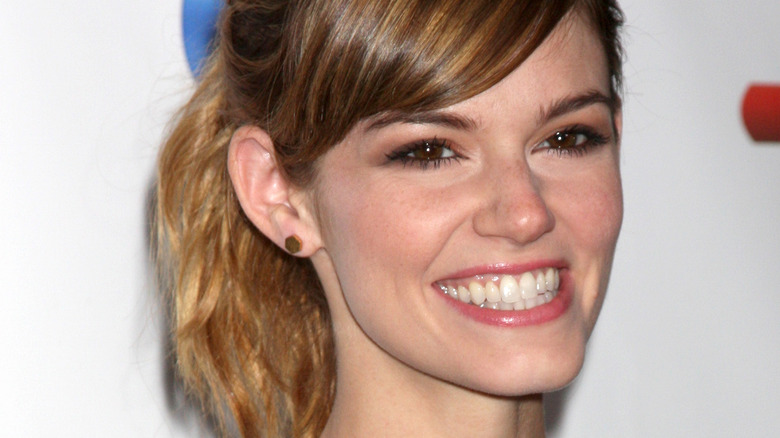 Kathy Hutchins/Shutterstock
Since its premiere in 1965, millions of viewers have tuned in worldwide to watch the drama unfold on the popular soap opera "Days Of Our Lives." While the show's staple characters have always been the main focus of the plot, plenty of secondary characters have also made a lasting impression on fans. Because "DOOL" has been on the air for several decades, this has allowed for a stream of guest actors to star on the show (albeit briefly.) And as IMDb reports, Rachel Melvin was one of those stars on the series.
From 2005-2009, Soap Central reported that Melvin played the young and beautiful Chelsea Benson. Later, her character became Chelsea Brady after a DNA test revealed that the couple she'd called "mom and dad" her whole life were not her biological parents. With everything happening in Chelsea's life, the role enabled Melvin to show off her range of acting skills. By the time she left the set in 2009, she was sad to see her time on the soap come to an end, per TV Fanatic. "It's very bittersweet," she told the outlet of her time with the "DOOL" family. Following her time with the show, Melvin went on to pursue new roles.
Rachel Melvin had a stint on 'Chicago Med'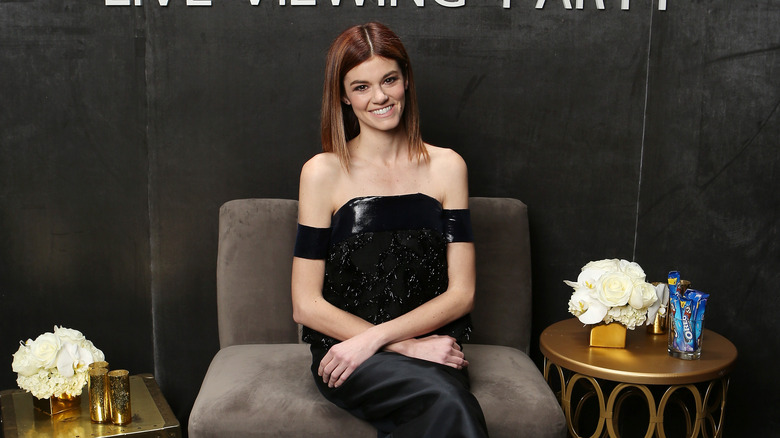 Rich Polk/Getty Images
Rachel Melvin may have ended her time on hit soap opera "Days Of Our Lives" after just four years, but her acting career didn't end there. Following her 2009 departure, IMDb reported that Melvin landed roles on popular television shows such as "Awkward," "Sleepy Hollow," and "Heroes." Because the actor was a part of so many different franchises, fans may have forgotten that she also guest-starred on an episode of the popular NBC series, "Chicago Med."
According to NBC, "Chicago Med" is a fictional series that follows the lives of medical professionals in the city of Chicago as they navigate the challenges of the medical field in a major metropolitan area. The stars of the show — Nick Gehlfuss, Oliver Platt, and S. Epatha Merkerson — all deliver compelling performances alongside a steady rotation of guest stars. Likewise, Melvin joined the cast for an episode of her own in 2017. Though it was a bit of a departure from the roles fans were used to seeing Melvin take on, viewers were no doubt excited to see the former soap opera star on "Chicago Med."
Rachel Melvin played a pregnant woman in trouble on 'Chicago Med'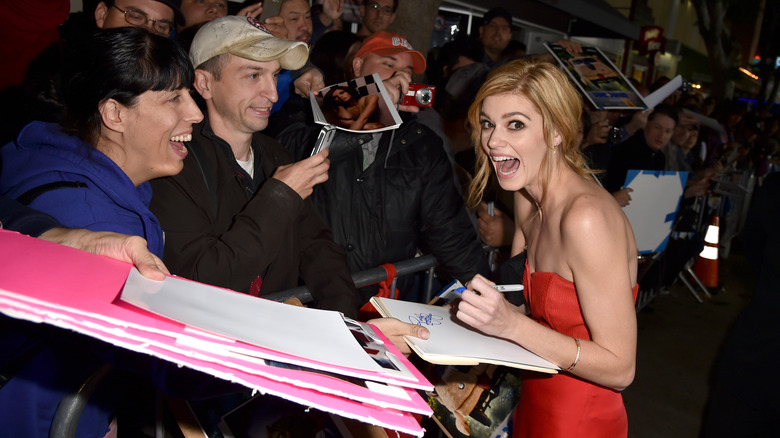 Kevin Winter/Getty Images
According to IMDb, the 2017 episode of "Chicago Med" that starred Rachel Melvin was called "Nothing To Fear." On it, the one-time soap star played a character named Julie Dutra. Dutra is a pregnant woman who shows up seeking care from the "Chicago Med" team — only for them to discover that her baby is extremely underdeveloped. Drama unfolds between the main cast as Melvin's character is convinced to undergo a high-risk procedure that may or may not work out for her and her unborn child. Though the role was just one episode long, Melvin brought her all to the small screen. She also plugged the episode on Twitter beforehand, writing, "TONIGHT #ChicagoMed 10PM PST following #ThisIsUs on #NBC who's watching?"
Currently, "Chicago Med" is still airing new episodes on NBC. Season 7  wrapped in March, and Season 8 has already been confirmed, per Fansided. While the official release date is still pending, fans will be getting new episodes sometime in 2023. As for Melvin, fans anticipate that she will be making a television appearance again soon.