Wanda Sykes Reveals Why Chris Rock Apologized To Her After The Oscars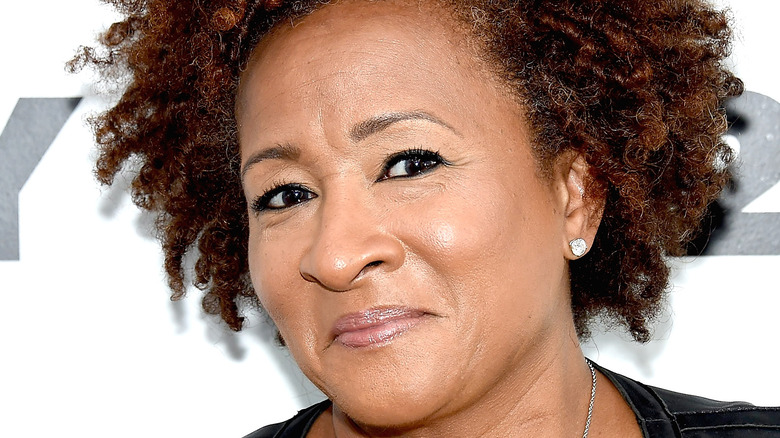 Gary Gershoff/Getty Images
The 2022 Oscars proved to be more exciting than we had any right to expect, thanks to Will Smith's attack on Chris Rock after the comedian made a joke about his wife. According to Sky News, Smith was actually asked to leave when the shocking incident occurred, but he refused, with The Academy admitting, "Things unfolded in a way we could not have anticipated." The "King Richard" star, who won best actor for his performance in the lively sports biopic, has been widely criticized for his behavior. 
However, plenty of commentators — famous and otherwise — believe Smith did the right thing by standing up for Jada Pinkett-Smith, whom Rock joked was getting ready to appear in "G.I. Jane 2" on account of her clean shaven head (which is actually a result of alopecia). Acknowledging the situation could have been handled better, The Academy also confirmed they'd launched proceedings against the actor. Smith will get the opportunity to explain his actions before a final decision is made.
He may lose his Academy membership, or even his Oscar. As for Rock, he ultimately opted not to press charges against Smith, per Variety. The comedian had a number of people in his corner too. In fact, Wanda Sykes was one of the famous friends who consoled Chris Rock after the Will Smith incident, and now, she's opening up about why the comedian apologized to her on the night in question. 
Chris Rock felt he had ruined Wanda Sykes's night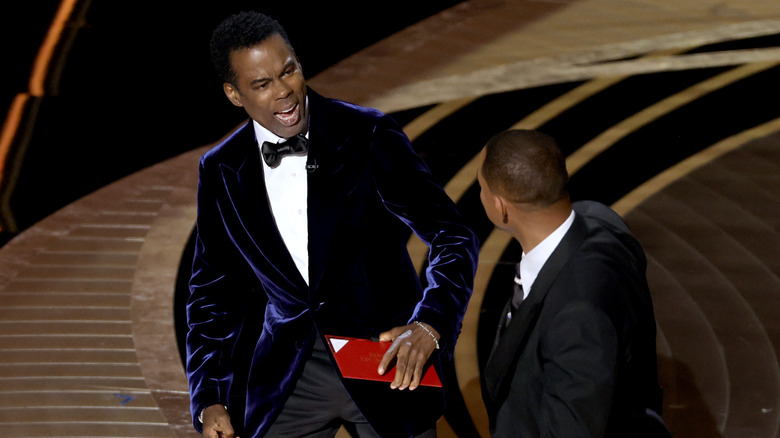 Neilson Barnard/Getty Images
During an appearance on "The Ellen DeGeneres Show," Wanda Sykes revealed she was in the middle of changing, having just introduced Chris Rock when the shocking Will Smith Oscars incident occurred. It was a matter of minutes, but all Sykes saw was the actor walking back to his seat, which left her flummoxed. Echoing how many people felt, Sykes wasn't sure whether the moment was part of a choreographed bit, but once she realized it was real, Sykes felt terrible for Rock.
The comedian shared that she met him later on, at an after-party, and to her surprise, Rock immediately apologized. "I was like, 'Why are you apologizing?' He was like, 'It was supposed to be your night. You and Amy [Schumer] and Regina [Hall] were doing such a great job. I'm so sorry this is now gonna be about this,'" Sykes shared, adding, "Because that's who Chris is." As far as the comedian is concerned, Smith shouldn't have been allowed to stay, or even collect his award.
She also noted that, although the actor has since apologized to Rock, he hasn't made amends with the three hosts, whose night was also impacted. As for Rock himself, the prolific performer broke his silence during a Boston stand-up show, acknowledging he was still working through the incident, per People. Rock promised to speak more on the topic at a later stage, once he is ready to do so.