Luann De Lesseps Reveals What She Really Thinks About The RHONY Shakeup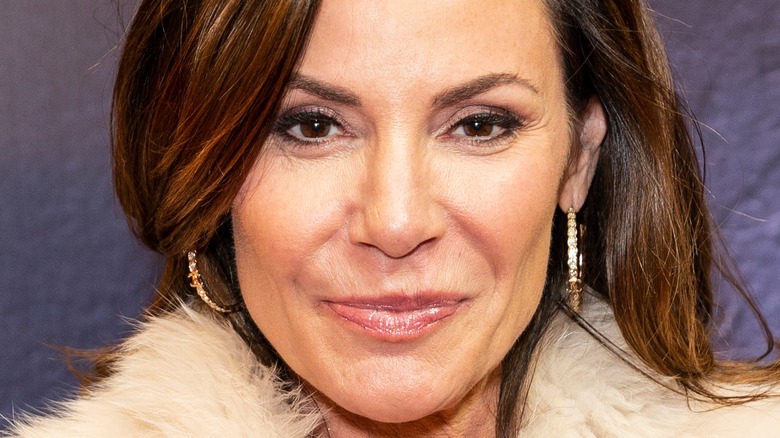 lev radin/Shutterstock
Within the entire "Real Housewives" world, you'd be hard pressed to find a fan base as fiercely loyal as that of "The Real Housewives of New York." As the second franchise to come out of the "Real Housewives" umbrella, fans have loyally loved the show for over a decade, but that love came into question for the first time with the most recent season: Season 13. Sure, "Real Housewives" series have had polarizing characters with shocking storylines that upset viewers, but the most that would happen in that case would be a housewife leaving the show or not showing up to the reunion a la Lisa Vanderpump. But "RHONY"s Season 13 broke records with the very first entire reunion cancellation. 
Season 13 suffered a lot of backlash: Fans were outraged by how terribly the housewives handled important conversations about race, while others disapproved of "RHONY" newcomer Eboni K. Williams' approach to the conversation, per Page Six. Regardless of which side you were on, the reunion got cancelled. "RHONY" show producers took a gamble, and it didn't pay off. So, when Andy Cohen announced a brand new gamble with the show, fans were conflicted on a lot of it, but the first question on everyone's minds was what the OG "RHONY" housewives thought about it. 
Inside RHONY's new two-step shakeup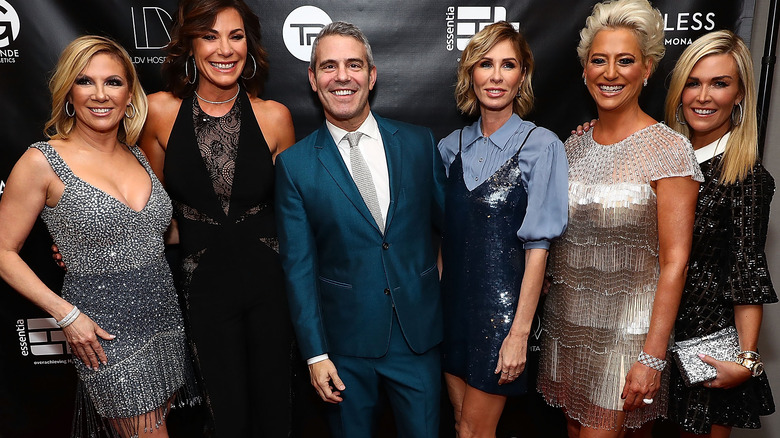 Astrid Stawiarz/Getty Images
The future of "The Real Housewives of New York" was hanging in the balance for an uncomfortably prolonged time before host Andy Cohen broke his silence and threw fans a curveball with an entirely brand new approach to the show rather than simply announcing a date for the next season. Speaking to Variety, Cohen announced that "RHONY" would be getting a complete revamp, as well as branching out. The two-step plan consisted of giving the entire show a facelift by finding an entirely new cast for the upcoming season. Given the debate on how diverse the show is, Cohen acknowledged that producers were looking into a brand new "multicultural group of friends who really best reflect the most exciting city in the country." 
Okay, so the problematic Ramona Singer would no longer be an issue, but wait, what about the other OG housewives that are everyone's favorite? Would Sonja Morgan be exiled, and, more importantly, were the days of watching Countess Luann de Lesseps over? Well, Cohen also revealed that a brand new show would be released that would bring back the OG iconic housewives. In fact, the working titles have included "RHONY: Legacy" and "RHONY: Throwback." It turns out that this news didn't only come as a shock to the fans. 
While speaking to Us Weekly, fan-favorite Luann de Lesseps revealed that she heard the news the same time we all did. De Lesseps was left in "utter surprise" upon discovering that the next season would feature an entirely new cast. But what everyone really needed to know was if she'll be returning for the new spinoff series.
Luann would be 'thrilled' to join RHONY: Legacy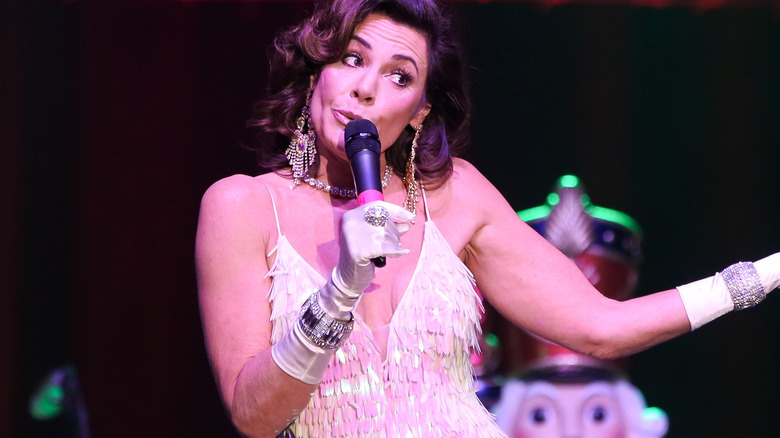 Debby Wong/Shutterstock
Luann de Lesseps has had a rough few months. Following her getting kicked out of a gay bar for her "drunken antics," de Lesseps had to issue a public apology and has been in the press quite a bit, per Page Six. While the story continues to unfold, fans have been eager to watch the story told via "RHONY," so the news that she might not be returning was disappointing. 
While speaking to Us Weekly about the new "RHONY" vision, de Lesseps explained her excitement. "I'm thrilled about them bringing back the OG cast, because you can't fit a square peg into a round hole," she said, nodding to the struggle of fitting in new cast members in Season 13. But when it comes to "RHONY: Legacy" rumors have been swirling about de Lesseps taking a step back. Radar Online reported that, due to pay cuts, de Lesseps and Sonja Morgan would not be returning, especially with de Lesseps signing a new deal with E!
Well, de Lesseps put rumors to rest by confirming to Us Weekly that, "If they'll have me back, I'm totally on board, because I think it's a lot of fun to be back with all our old friends," as well as pitching her dream cast, which would consist of Jill Zarin and Kelly Bensimon making a return to the franchise.