Alec Baldwin's Return To A Movie Set Has The Internet In A Tizzy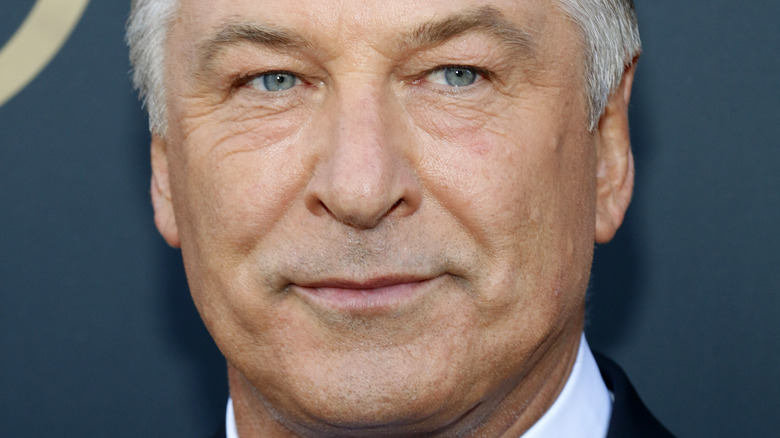 Tinseltown/Shutterstock
It has been less than four months since a fatal on-set shooting took the life of cinematographer Halyna Hutchins after a gun held by Alec Baldwin discharged. The actor has maintained his innocence in the incident, telling George Stephanopoulos in an ABC interview in December, "Someone put a live bullet in a gun, a bullet that wasn't even supposed to be on the property. Someone is ​responsible for what happened, and I can't say who that is, but I know it's not me."
The dad of seven has most certainly expressed deep sadness over Hutchins' death, also telling Stephanopoulos the accident has taken a heavy emotional toll on him and his family. But in the wake of the tragedy, Baldwin and his wife Hilaria have been heavily criticized. For instance, the former yoga instructor posted images of her kids trick-or-treating just days after the shooting (via Radar Online). People blasted the "tone deaf" post in light of Hutchins' son having to endure his first holiday without his mom.
But now, Baldwin is facing more backlash as he returns to work on a movie set. Although the actor said in his ABC interview he didn't care about his career following the tragedy, which is still being investigated, it seems he is ready to make another movie. And some people are peeved.
Alec Baldwin's return to work has the internet talking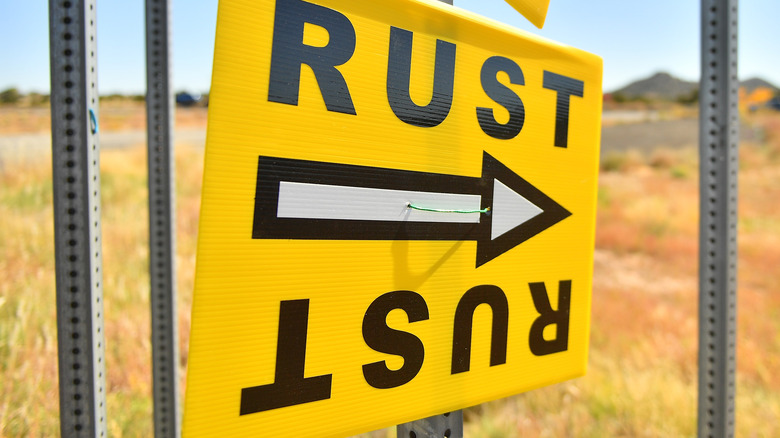 Sam Wasson/Getty Images
The New York Post reports that Baldwin is in England filming "97 Minutes" about a hijacked plane. Crisis PR expert Dave Quast had a pretty harsh take on the move, telling Fox News Digital, "The title '97 Minutes' is ironic, since it seems like the amount of time that Alec Baldwin actually considered hanging up his spurs after the 'Rust' tragedy before jumping into his next role despite him saying he might never act again."
"Some might question his sincerity when he so quickly goes abroad to shoot a disaster movie on the heels of a real-life disaster," Quast added, suggesting a "feel good" film would be a better choice.
Twitter also has opinions. Tweeted one person, "See kids? That's what it's like to be Rich." "This is insane to me—someone who doesn't need or deserve to go back to his career of passion and notoriety, a few months after taking the life of someone who was doing her job, requiring far more work and responsibility for far less money and recognition," declared someone else.
Baldwin also has supporters. A fan tweeted in his defense, "Alec Baldwin went through hell, is going through hell, and will forever go through hell for what happened on the 'Rust' set. The trauma is obvious in his face. It wasn't his fault, he feels terrible about it, and he'll suffer it the rest of his days. Give the guy a break."