Jonathan Bailey Opens Up About The Lack Of Intimate Scenes In Season 2 Of Bridgerton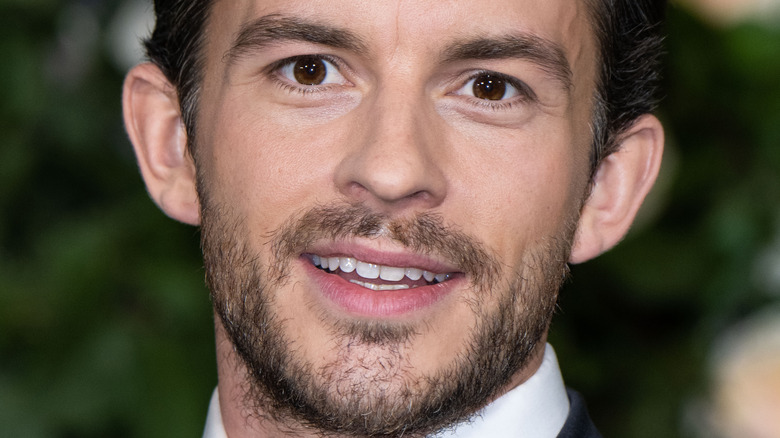 Jeff Spicer/Getty Images
"Bridgerton" fans tuned in for Season 1 of the Netflix original series and were captivated by Daphne Bridgerton's (Phoebe Dynevor) epic romance with The Duke of Hastings, Simon Bassett (Regé-Jean Page). The pair not only shared some very steamy moments together before their wedding day, but they also couldn't keep their hands off each other following their nuptials (via Us Weekly).
In fact, swoon-worthy moments from Simon and Daphne's honeymoon left some fans feeling weak in the knees. Of course, Dynevor and Page's intense on-screen chemistry helped fuel this excitement even further. "Chemistry is probably the easiest part because Phoebe is lovely," Page said of his "Bridgerton" co-star (via Los Angeles Times).
Meanwhile, Season 2 of the series was romantically charged in a different way as Anthony Bridgerton (Jonathan Bailey) took center stage. The eight-episode season focused on Anthony's quest to find a wife. Though it takes time to develop, Anthony begins to fall head over heels for Kate Sharma (Simone Ashley), who pushes all of his buttons and sets his world on fire (via Entertainment Weekly).
However, Season 2 of "Bridgerton" was much different than the first season in regard to the number of steamy scenes shared between the two lead actors. Intimate scenes were actually few and far between, and actor Jonathan Bailey has since spoken out about the show's decision to cut back on raunchy moments for this season's love story.
Season 2 of Bridgerton is definitely a slow burn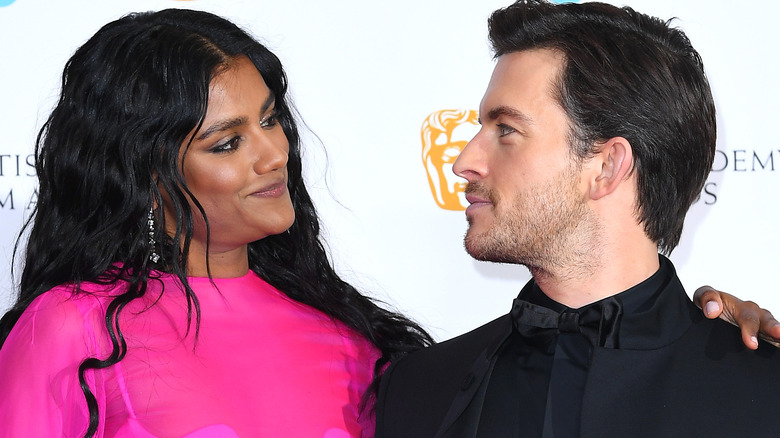 Joe Maher/Getty Images
During Season 2, "Bridgerton" fans immediately noticed the steamy chemistry between Kate Sharma and Anthony Bridgerton, played by Simone Ashley and Jonathan Bailey respectively. However, the intimate scenes in the latest episodes were more infrequent than those in Season 1. Chris van Dusen, a showrunner on "Bridgerton," told Us Weekly that intimate scenes serve the purpose of propelling the storyline — they're not just there to leave fans breathless. "Our approach to intimacy on the show really is the same as Season 1. And we use these intimate scenes to tell a story and to push the story forward. We've never done a sex scene for the sake of doing a sex scene, and I don't think we ever will."
Meanwhile, Bailey also defended the slow burn approach for Season 2. "What you lose in sex scenes you gain in a deeper human understanding, which hopefully enriches the world so that the future intimacy scenes won't be the heavy feature, and (you) won't have to lean on them as much," the actor said (via People Magazine).
While "Bridgerton" fans seem to have their own opinions about the differences in Seasons 1 and 2, no love story is the same, and the show seemingly sets out to prove that through its storytelling decisions. As Bailey said, "It's right to surprise an audience and keep them on their toes a bit."