The Surprising TV Role Lil Nas X Turned Down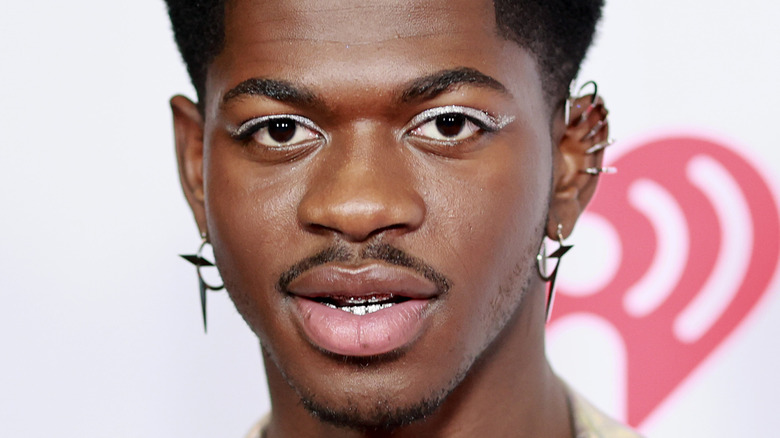 Emma Mcintyre/Getty Images
If you've listened to the radio or scrolled on Twitter in recent years, chances are you have heard of Lil Nas X. The "Old Town Road" singer has taken both the music industry and social media by storm, with "Old Town Road" spending 19 weeks as the number one song on the Billboard Hot 100 chart, among other successes.
The rapper also has a whopping 7.5 million followers on Twitter, where he often shares his candid thoughts, hilarious memes, and interacts with fans. For many fans in the LGBTQ+ community, the fact that Lil Nas X is openly gay serves as an inspiration for them to be proud of who they are and chase their dreams. When asked about his position as a gay artist and normalizing queerness in an interview with GQ, he said "Yeah. That's actually what I'm trying to do."
Between his massive internet following and musical success, the Georgia native has truly become a household name. Lil Nas X even flaunted his dancing and acting skills in the music video for his hit single "Montero (Call Me By Your Name)," which has gained over 450 million views on Youtube. You may know that the young superstar has numerous talents, but did you know about the surprising TV role Lil Nas X turned down?
Lil Nas X almost joined the cast of a major teen drama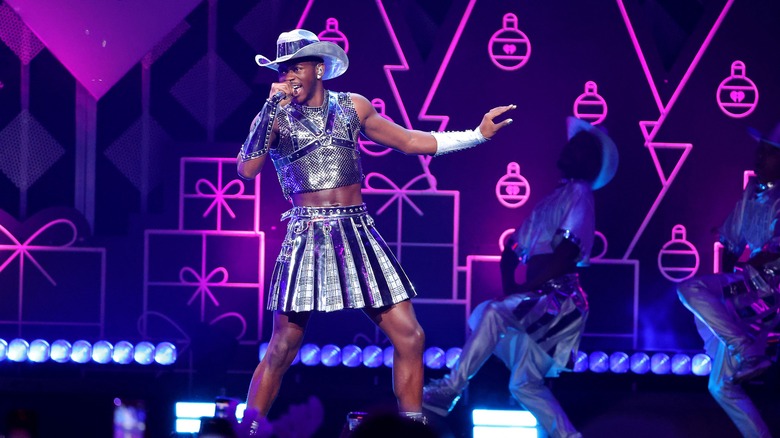 Mike Coppola/Getty Images
With an average of 16.3 million viewers over the course of its second season, "Euphoria" has become the most viewed of any HBO series (per The Hollywood Reporter). It's no surprise, then, that the show would have drawn in huge stars like Lil Nas X. In an interview with Variety, the singer said of his desire to branch out more into acting, "I would like to do some stuff like 'Euphoria.' I was actually going to do 'Euphoria,' but I didn't want to take time from finishing my album. It was going to be great."
While it sounds like the "Industry Baby" rapper has wanted to focus more on his music, Lil Nas X certainly didn't turn down a role on "Euphoria" for lack of interest. After the Variety interview was published, he clarified his statement on Twitter in a quote tweet, writing "This was not me saying [I'm] too good for ['Euphoria'], that's literally one of my favorite shows right now." So, although Lil Nas X turned down a role on "Euphoria," it's clear that the teen drama's massive fanbase is in very good company.
Lil Nas X hopes to start acting in the future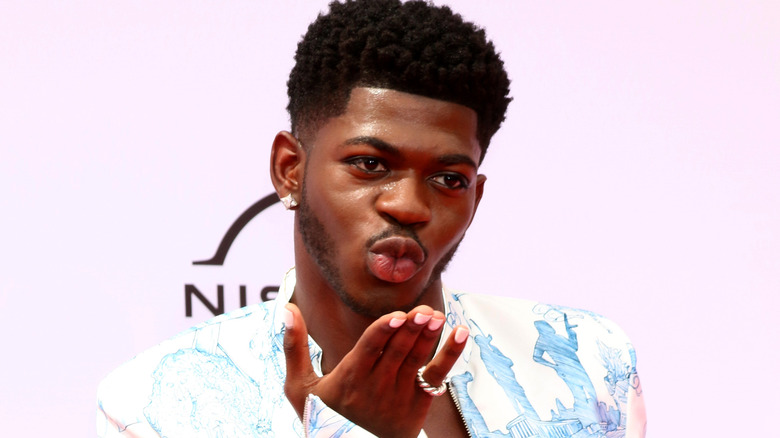 Kathy Hutchins/Shutterstock
Despite turning down a role in HBO's "Euphoria," Lil Nas X still has his sights set on Hollywood. The Grammy award-winner told Variety that, along with other famous musicians like Lady Gaga, he aims to become a movie star as well. "Absolutely, that's going to happen for sure," he said. "Honestly I want to dabble around in a lot of things like I do in music. 'A Star is Born.' Let's also do a 'Grown Ups 2.' Let's do an 'Obsessed' with Beyoncé. Maybe we claim the sequel. We do the gay version of 'Obsessed.'"
Lil Nas X also went on to tell the publication that in order to start his formal acting career, he wants to be able to dedicate all his time and energy to the craft, saying "I want my first movie to be amazing." Judging by the art he has already created for his millions of fans, it's easy to assume that will become true.