Who Did Tamar Braxton Play On The Bold And The Beautiful?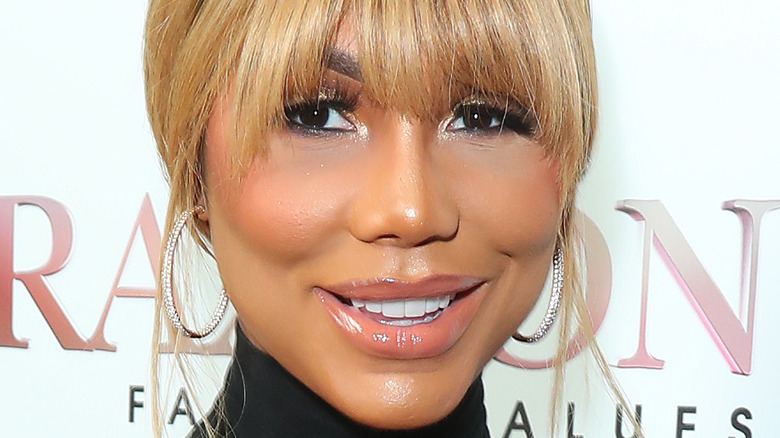 Leon Bennett/Getty Images
Tamar Braxton, the youngest of the Braxton sisters, has fought hard to carve out a career for herself outside the shadow of superstar Toni Braxton. Although Tamar is a singer in her own right, as well as a reality star and mother, for "RuPaul's Drag Race" fans, she'll always be the subject of one of the funniest "Snatch Game" characters of all time. And, considering how Season 14's edition didn't sit right with fans, it's nice to remember a time when the best part of "Drag Race" was still funny. 
Although plenty of celebrities might take issue with being impersonated by drag queens, Tamar loved Roxxxy Andrews' take on her, telling The Boombox, "I thought it was hilarious!" Likewise, the "Celebrity Big Brother" winner argued that being sent up by them is proof you're really famous. As if there was any doubt, with Tamar's hit reality show "Braxton Family Values" enjoying a solid seven seasons on the air, while she's also scored a number of chart-topping hits over the years, too.
It's safe to say Tamar is fully established in her own right nowadays, as evidenced by the fact that long-running soap opera "The Bold and the Beautiful" tapped her to appear on the show.
Appearing on the show was a dream come true for Tamar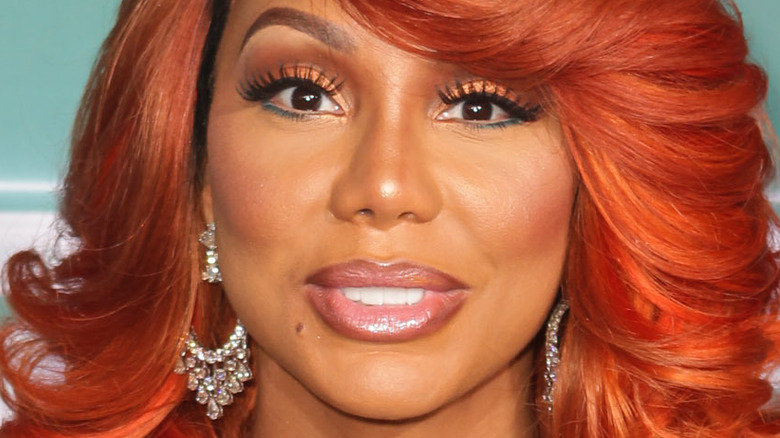 Jamie Lamor Thompson/Shutterstock
As OK! magazine reported at the time, Tamar Braxton is such a huge fan of "The Bold and the Beautiful" that she actually named her son, Logan, after Brooke Logan. Katherine Kelly Lang, who plays the fan-favorite character, gushed in an Instagram post from the set that it was an honor and she couldn't wait to meet her namesake. Meanwhile, Tamar admitted in her own since-deleted post how surreal it was to meet the actor while filming her guest stint, which she described as "a dream come true."
Entertainment Weekly confirmed the reality star would be playing Chef Chambre, who's hired to cater a romantic dinner date between Don Diamont (Bill Spencer) and Heather Tom (Katie Logan) after the duo is anonymously set up by a shady, unseen figure. It's not unheard of for "Big Brother" winners to cameo on "The Bold and the Beautiful," though obviously for Tamar it was especially exciting to appear on one of her all-time favorite shows. Her episode aired in March 2019. 
Tamar Braxton has had her struggles in the spotlight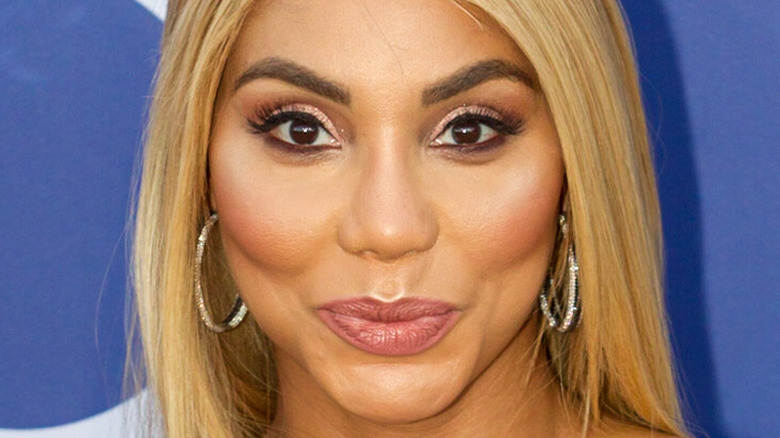 Jamie Lamor Thompson/Shutterstock
In an interview with Entertainment Tonight, shortly after her stint on "The Bold and the Beautiful," Tamar Braxton revealed that she'd been forced to rethink her career completely, following her breakup from Vince Herbert, who was also her co-star on "Tamar & Vince." "It's not like I am starting my career all over again, but I am starting my career all over again," Tamar admitted. "It's different because I had Vince who was always in my corner ... But now it's just me." The couple split after nine years of marriage and share one child together. 
The "Celebrity Big Brother" winner also shared that, although she's had major success in reality television, "I think it's important for me to still do music because that's just who I am." Tamar remains super close with her famous sisters, too. Following her hospitalization in 2020 (via E! News), Toni Braxton shared a throwback shot of them to Instagram, captioning it, "Family is everything! Especially sisters!" Tamar also opened up about her mental health struggles in a lengthy Twitter post, admitting she'd had some dark days but was looking to the future. The reality star even blamed her stardom for exacerbating some of her worst impulses. 
If you or anyone you know is having suicidal thoughts, please call the National Suicide Prevention Lifeline​ at​ 1-800-273-TALK (8255)​.