Oscars Producer Explains Why Will Smith Wasn't Kicked Out After His Infamous Slap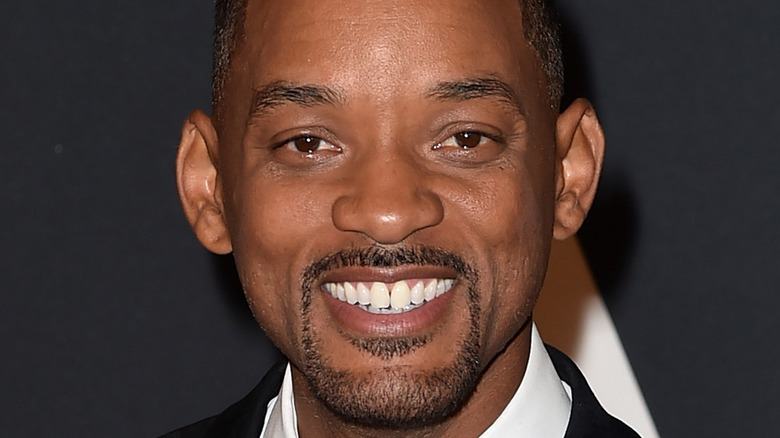 Kevin Winter/Getty Images
The reverberations from the slap heard 'round the world continue to be felt. Earlier this week, Will Smith took to Instagram to make amends for his shocking behavior at the Academy Awards. Acknowledging that violence is never the answer, the best actor winner walked back his stance and apologized to Chris Rock for slapping him across the face. The comedian joked about Jada Pinkett Smith's shaved head, which is a result of her well-publicized battle with alopecia, while introducing the award for best documentary feature. Smith also yelled at Rock not to mention her again once he'd returned to his seat.
Both Variety and Deadline reported that, according to industry insiders, the "King Richard" star apologized again during a Zoom meeting with David Rubin, president of The Academy, and CEO Dawn Hudson, though there's a discrepancy in how long the call actually lasted. Smith reportedly expressed sincere regret for his violent outburst at the Oscars and confirmed he understood there would be consequences. The Academy is considering a response to Smith's actions, per The Hollywood Reporter; the group confirmed in a statement the actor violated their strict code of conduct.
Moreover, reports indicate that Smith refused to leave the ceremony after the incident with Rock occurred. However, a producer on the show clarified there's more to the story.
Chris Rock didn't want to make the situation any worse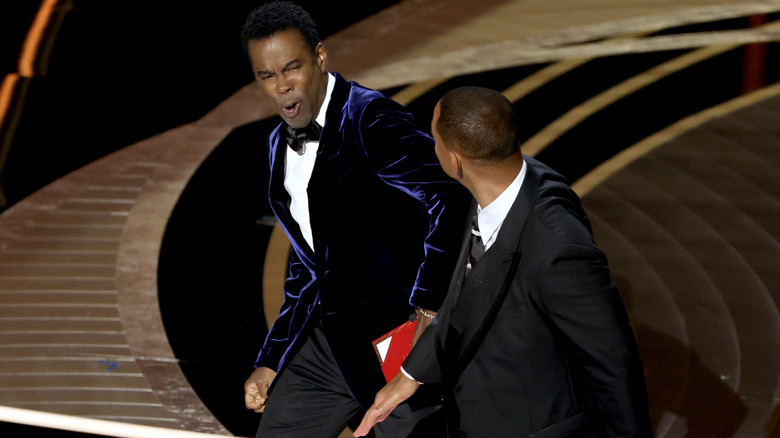 Neilson Barnard/Getty Images
During an interview on Good Morning America (via Deadline), Oscars producer Will Packer revealed he initially thought Will Smith's violent reaction to Chris Rock's joke was actually a planned bit. Although Packer knew Rock wasn't following the script at the time, he had no reason to worry until the comedian got off stage and confirmed he'd been assaulted. Rock was reportedly shocked but still joking around, and he insisted he was fine. Packer wasn't party to conversations about forcibly removing Smith from the event, but he encouraged the powers-that-be not to throw him out.
"I immediately went to the Academy leadership that was on site and I said, 'Chris Rock doesn't want that.' I said, 'Rock has made it clear that he does not want to make a bad situation worse'," Packer shared (via Twitter). "That was Chris' energy. His tone was not retaliatory, it was not angry, so I was advocating what Rock wanted in that time." The actor apologized directly to Packer the next day, who maintains forcing him out wouldn't have been the right move because nothing could've made the situation better except for Smith taking accountability onstage.
Packer also revealed LAPD were on hand to arrest Smith for battery, per Us Weekly, but Rock again put them off. The comedian ultimately opted not to press charges either, as reported by Variety, though he has the right to do so at a later stage.