Jaden Smith's Reaction To His Dad's Violent Outburst At The Oscars Is Raising Eyebrows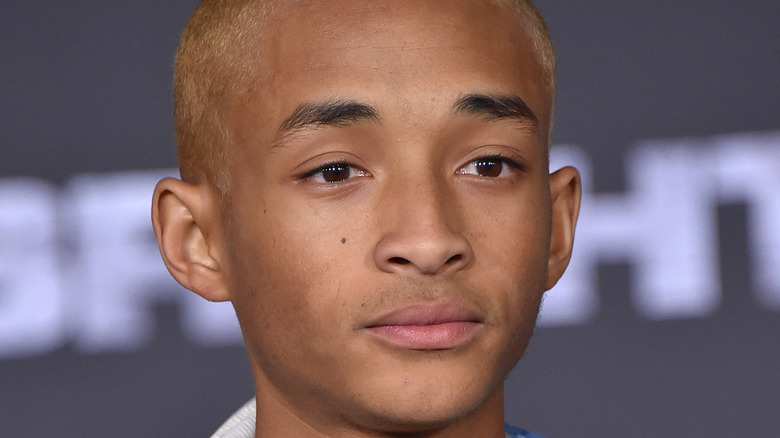 DFree/Shutterstock
Oscars viewers collectively gasped—and then hit "rewind"—when Will Smith got up out of his seat and stormed on stage to slap presenter Chris Rock after the comedian made a joke likening Jada Pinkett Smith's hair to "G.I. Jane." Then, in an obscenity-laced outburst, the eventual Best Actor winner of the night told Rock to "Keep my wife's name out of your f*****g mouth!" (via CNN). Although fans may not have understood why Smith got so upset at the time of the telecast, CNN notes that Pinkett Smith has alopecia, which as WebMD notes, is a disorder of the autoimmune system that results in hair loss.
Reaction to the scene Smith created was mixed, with some stars condoning his response to the joke and others condemning it (via ET Online). For her part, fellow comedian Kathy Griffin tweeted, "Let me tell you something, it's a very bad practice to walk up on stage and physically assault a Comedian. Now we all have to worry about who wants to be the next Will Smith in comedy clubs and theaters."
But one person who took to social media to support Smith following the slap seen 'round the world was his son, Jaden.
Jaden Smith condones his father's violent actions on social media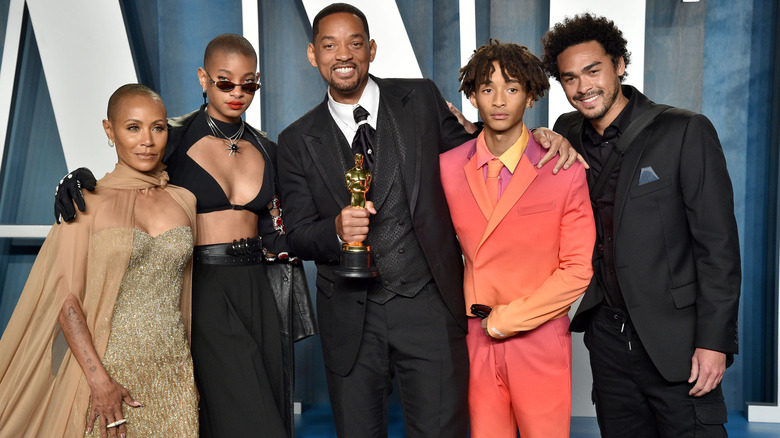 Lionel Hahn/Getty Images
Jaden Smith tweeted a surprising response to his famous dad's very strong reaction to Rock's joke, proclaiming, "And That's How We Do It" (via People). Fans immediately had thoughts about the young star's take on the shocking turn of events, with one person commenting, "I think you [miss spelled], 'I'm embarrassed at my father's behavior.'"
But others supported the Smith family. "You don't make jokes about people with diseases and things that they can't control," one Twitter user noted. And another supporter spoke out even more vehemently, writing, "Absolutely. I'm sorry that your mom was treated in such a classless manner. Regardless of the backlash, your father did what any protector would have done. I'm anti- violent, however, sometimes a strong message has to be sent."
Still, not everyone agreed with the tweet condoning Smith's violence. As one person opined, "Could have been done a bit more peacefully man. I agree that Chris made a HORRIBLE joke, but instead of nearly punching him and cussing him out, Will could have went up on stage, talked to him about alopecia, tell him it's a serious condition, and well, Smith would be a hero."