How Simon Cowell Knows If A Contestant Will Be A Star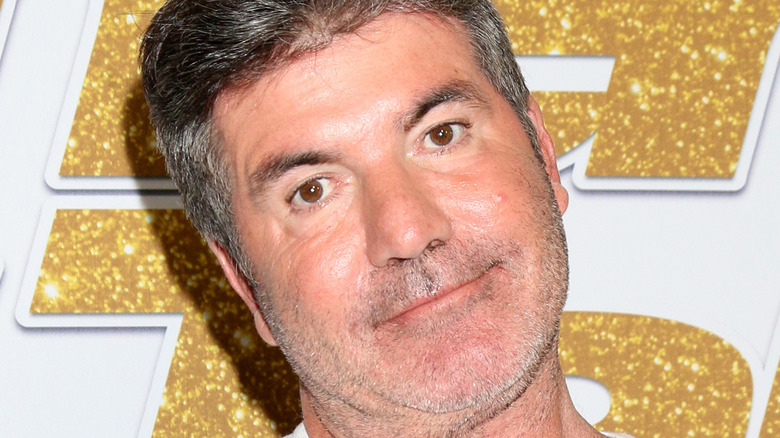 Kathy Hutchins/Shutterstock
Simon Cowell may have made his name as a record executive (via Britannica), but he will forever be associated with creating some of the world's most popular talent shows. It all started in 2001 when he and Spice Girls' manager Simon Fuller pitched "Pop Idol" to British broadcaster ITV, per Variety. 
The show became an instant hit in the UK and was subsequently adapted in over 46 countries (via International Broadcasts Wiki). Both the original show and "American Idol" have gone on to produce some of the world's most recognizable pop stars, including Will Young, Kelly Clarkson, Carrie Underwood, and Adam Lambert.
Following the franchise's success, Cowell continued his reign in the talent show genre by creating "The X Factor" and "Britain's Got Talent" in the UK. Like the "Idols" franchise, these shows were soon adapted worldwide, creating even more superstars like One Direction, Little Mix, and Fifth Harmony.
With years of experience and plenty of success stories, it's no wonder that Cowell has perfected a formula for discovering star potential in contestants.
Simon Cowell looks for confidence in a contestant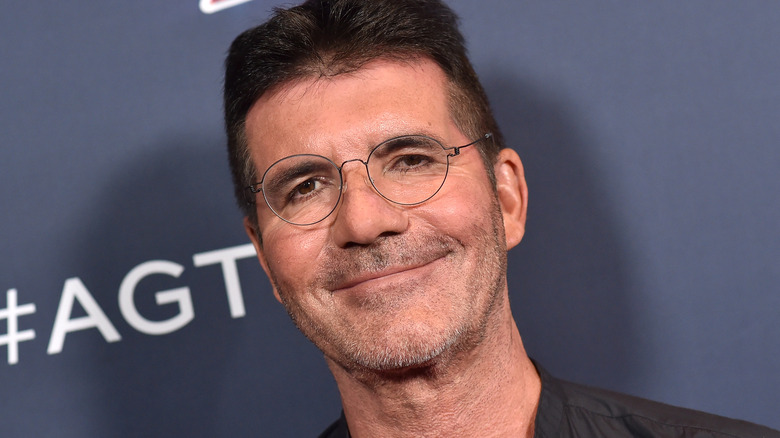 DFree/Shutterstock
Appearing on The Kelly Clarkson Show in 2021, Cowell delved deep into his star searching process. When it comes to looking for potential success in those auditioning, the first thing he looks at is their eyes. "If you've got that kind of — it's something [you see] when you look in someone's eyes when they audition," he explained (via YouTube), adding that it reveals a sense of fearlessness. "Even if it's not perfect, there's — it's something you recognize."
Cowell has certainly found that fearlessness more than once, but it's not as foolproof as he would like it to be. "I wouldn't say I get it right a hundred percent, but ... I've got a pretty good track record," he added. Just look at One Direction and Fifth Harmony. "And that's what I do," Cowell continued. "I look into someone's eyes, and I can see whether they're confident or not."
That moment of connection is what has kept Cowell in the business of judging talent. "You always remember that audition, when you meet the star for the first time," Cowell said. "That's genuinely why I still do the job now."
Simon Cowell criticized The Voice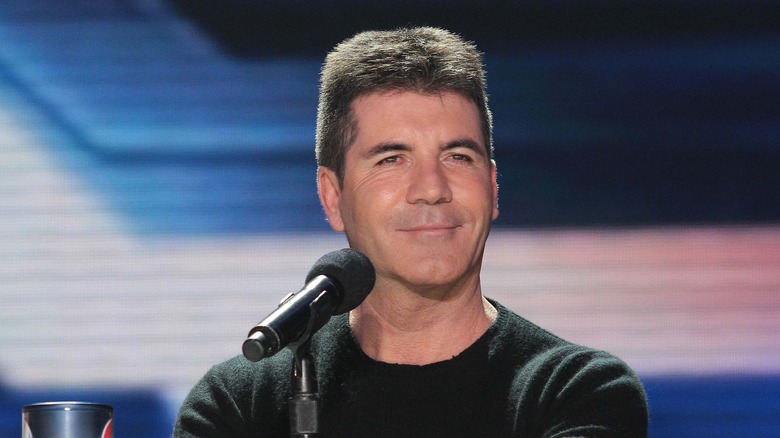 s_bukley/Shutterstock
So when Cowell criticized "The Voice" for being on television instead of radio, it's pretty easy to understand why. When "The Voice" started in the UK in 2012, Cowell was left baffled. Speaking to BBC Radio 4's Today program (via BBC News), the TV personality wondered if it was "all about the voice," what's the point of it being broadcast on television?
He also realized after a few weeks that it was pretty similar to "The X Factor," which was inevitable, seeing as both have the same goal — finding Britain's next pop star. "Suddenly I'm watching it a week, two weeks ago. It's the same as X Factor," he said. "You know, they've got dancers behind them. They've got graphics, lights. Same show." That's not to say he holds any grudges, though. On the contrary, he congratulated the broadcaster for its initial success (via BBC News). But as the new show settled into a rhythm, it soon became surpassed in popularity by "Britain's Got Talent."
 "I'm smiling now because we're winning at the moment," he said at the time, adding that they needed to make their shows better in response to the initial success of its competitor. "And that's what we did. We just tried our best to make them better."