Meghan King Calls Herself A Love Addict After Annulment From Cuffe Owens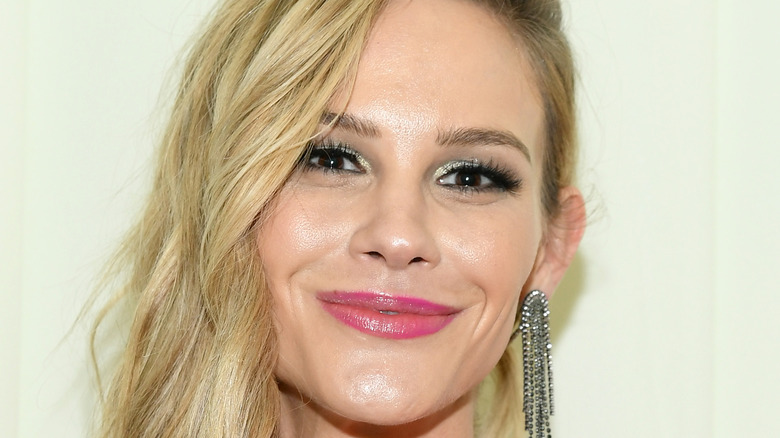 Mike Coppola/Getty Images
Meghan King from "The Real Housewives of Orange County" has been married three times and engaged in several relationships that didn't end in an official union, like with her former boyfriend Christian Schauf. Many fans may not know that the reality star, who is also a mom of three, was first wed to Brad McDill before her infamous marriage to former baseball star Jim Edmonds. And then of course, King said "I do" to Cuffe Owens — their marriage was so brief she is now seeking an annulment after two months (via Page Six).
Although the California native has walked down the aisle thrice, she recently told Jeff Lewis on his podcast that to her mind, "I was married when I was 22. Yeah, so I feel like that one didn't count, you know, that was like a practice."
King does count her union to Edmonds, with whom she shares her kids, Aspen, Hayes and Hart. The contentious couple was married for five years, but in January, the star called their relationship "embarrassing" (via Page Six).
Given her poor track record, why did she decide to tie the knot with Owens, who is President Joe Biden's nephew?
Meghan King says she is yet to get it right with a man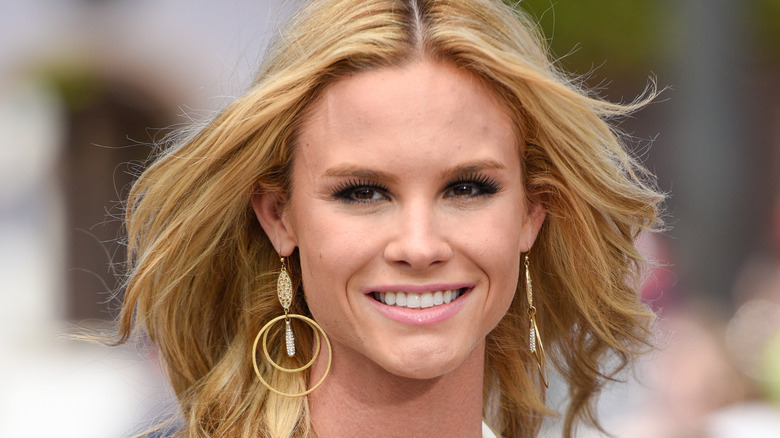 Noel Vasquez/Getty Images
"I love falling in love," Meghan King admitted on the "Jeff Lewis Live" podcast, while speaking about how she might be a love addict following her third failed marriage — although to be fair, the star said she doesn't "count" her first marriage to Brad McDill and her union to Cuffe Owens will be annulled.
The reality mom went on to say that while the honeymoon phase of a relationship is enjoyable, what she really craves is "the stable part." King added her real goal is to find "a partner." "I'm getting it wrong," the 37-year-old admitted about looking for the right person "over and over again."
Although she feels she is "committed" to another person in a romantic relationship, King told Lewis and listeners that "it takes two" to make things work — intimating that perhaps Owens wasn't on her level when it came to his commitment. The "RHOC" alum confessed that although he said the right things and seemed to be a good match, ultimately their relationship was "almost like an arranged marriage."
But her search for love isn't over.
Will Meghan King dare to try her hand at marriage a fourth time?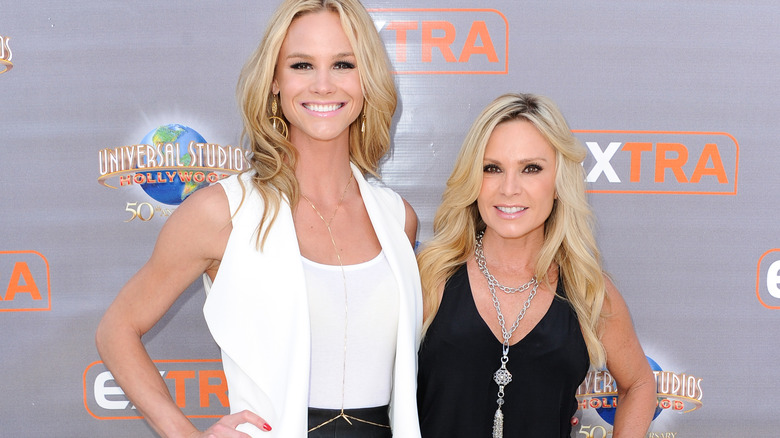 Noel Vasquez/Getty Images
While talking to Jeff Lewis, Meghan King confessed that perhaps it takes more than a few weeks to truly get to know a person. According to Us Weekly, the reality star dated Cuffe Owens for less than a month before they got hitched. The unlucky-in-love Bravolebrity noted she now knows that over the course of dating, you have to take a vacation with the person and have a fight, as well as see how your other half handles money issues and career challenges — before putting a ring on it.
How transparent she was discussing her past even surprised King. "Still can't believe the stuff he pulled out of me live on the air," she wryly commented in an Instagram post featuring a photo of herself with Lewis.
But true to her honest approach to sharing her personal life with fans, King also admitted on the "Two Ts in A Pod" podcast that she is dating again already after her split from Owens (via Page Six). The star also revisited her marriage to the political nephew while talking with Tamra Judge and Teddi Mellencamp, saying, "I was married, but it was such a whirlwind, and from start to finish with him was only three months, which was just stupid of me to marry him, but I did."
Further explaining why she rushed into the union, King candidly said in another Instagram post she "yearns for love – just like everyone else."