Noah Weisberg Reveals His Favorite Zoey's Extraordinary Playlist Performance - Exclusive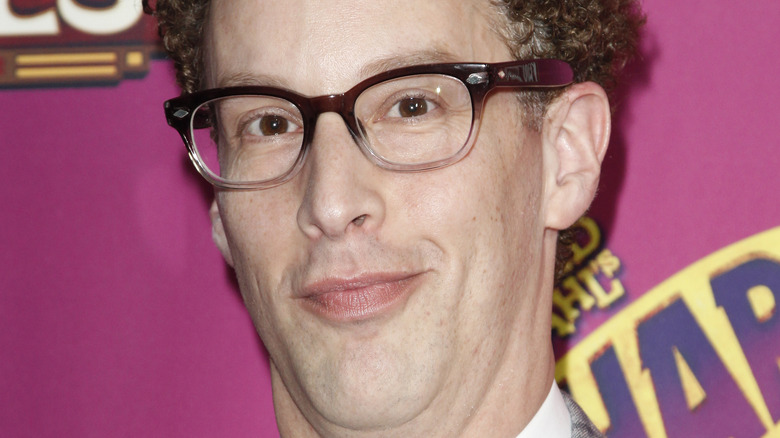 Tibrina Hobson/Getty Images
Noah Weisberg is an actor and singer that can apparently do it all, and he's proven it time and time again both on the small screen and on the theater stage. In fact, as noted on his website, Weisberg has done both national and international tours of musicals like "Grease" and "Big," and he's perhaps best known on the stage, at least recently, for his role in "Charlie and the Chocolate Factory – The Musical," per the Toronto Guardian.
On the screen, Weisberg has held roles on "Modern Family," "Zoey's Extraordinary Playlist," and, most recently, Showtime's latest original series, "Super Pumped." In the latter, an anthology series whose first season centers on the rise of Uber, Weisberg portrays Quentin, an engineer who pushes himself to help elevate Uber to new heights (via Variety). Here, he's under the command of Joseph Gordon-Levitt's Travis Kalanick, then-CEO of Uber. However, on "Zoey's Extraordinary Playlist," Weisberg's Danny Michael Davis was the man in charge.
"Zoey's" was not only special for Weisberg because it allowed him to play a powerful character — he actually got to be a CEO in this role — but also because it allowed him to combine his acting and singing chops just as he does on the stage. In fact, in an exclusive interview with The List, Weisberg revealed his favorite performance from "Zoey's." 
Noah Weisberg's favorite performance comes from the queen of rap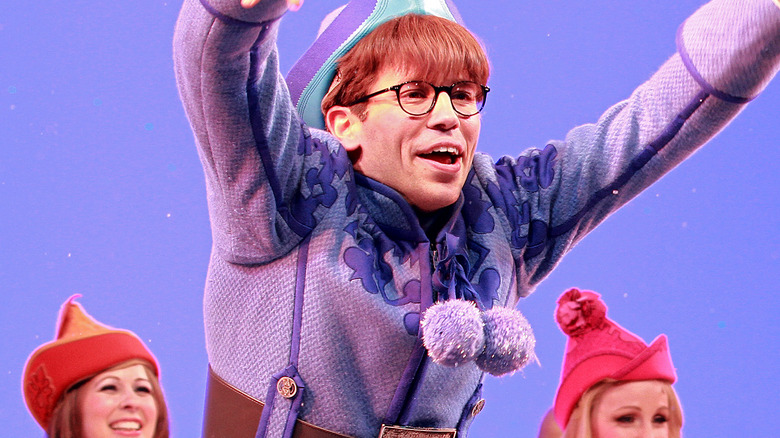 Donna Ward/Getty Images
In our exclusive interview with Noah Weisberg, the "Modern Family" cast member revealed not only what it's really like working with Joseph Gordon-Levitt and whether he'd still accept his "Modern Family" role today, but also which song he performed on "Zoey's Extraordinary Playlist" was his favorite. As it turns out, a particular smash hit from rapper-singer Nicki Minaj might've just won him over.
"That might be my favorite episode that I got to be a part of, the 'Starships' episode, because they started to develop Danny Michael Davis' character a little bit so he wasn't just this wacky guy," Weisberg told us. "You got to see a little glimpse into why Danny is such a crazy person, almost, like what's happening in 'Super Pumped.'"
However, that wasn't his only favorite performance. "Getting to do 'Pure Imagination,' which was a little Easter egg to having played Willy Wonka on a Broadway tour, was really fun, because they don't tell you what your song's going to be," he continued. "They're like, 'Okay, and here's the episode and here's your song,' because they really take pride in choosing great songs for 'Zoey's.' That was really fun to do the song that I had sung 300, 400 times on the road, in a totally different way."
Ultimately, though, the "Super Pumped" star couldn't name a favorite song performed by another cast member. "That's like saying, who's your favorite sibling? It's my younger brother. Oh no, I'm kidding. It's really hard," he explained.
New episodes of "Super Pumped" air on Sundays at 10:00 p.m. ET every week on Showtime. Episodes are also available for streaming and on demand for Showtime subscribers.