The Real Reason Vanna White Took Hugh Hefner To Court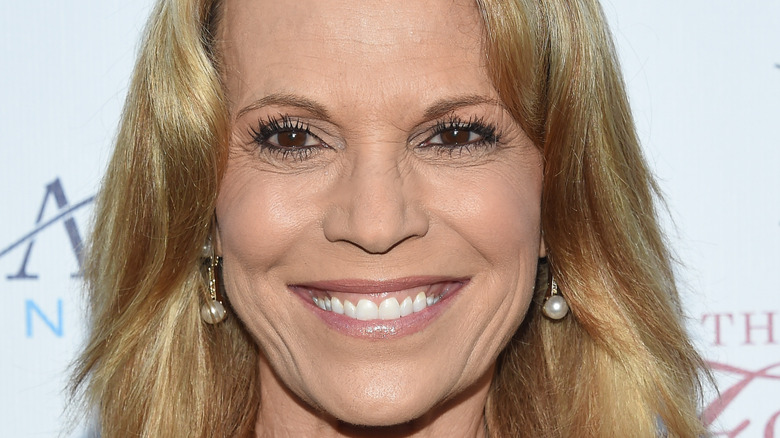 DFree/Shutterstock
We may receive a commission on purchases made from links.
In the entertainment world, everyone knows who "Vanna" is — no last name required. After all, Vanna White has been a show biz mainstay since 1982, when she started turning letters and cheering for contestants on "Wheel of Fortune."
All of White's enthusiastic clapping didn't go unnoticed by the folks at Guinness World Records. In 2015, they named her the most frequent clapper on the planet. At the time, she had racked up an astounding 3,721,446 claps.
Even after four decades of clapping — and well over 7,000 episodes — White and fellow host Pat Sajak have no plans to retire yet.
Despite White's impressive net worth now, in her early days in Hollywood, she struggled financially. 
"At one point, I was really strapped for cash. The rent was due, and I was desperate," she wrote in her 1987 memoir, "Vanna Speaks." Her dire financial situation led her to do something she deeply regretted afterward.
Vanna White accepted a job out of desperation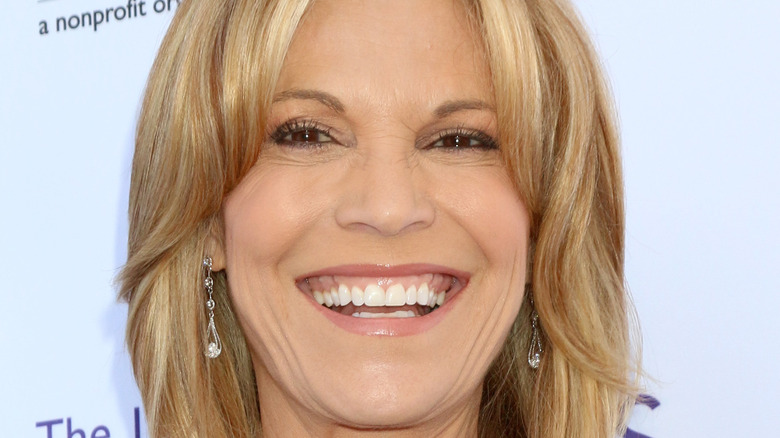 Kathy Hutchins/Shutterstock
Vanna White took a job modeling lingerie. "I was contacted and offered a lot of money, more money than I'd made on any one job since I'd come to L.A. Although I should have known better, I could see only one solution to my problem — do the shoot, get the money, pay the rent, and avoid eviction," she wrote in "Vanna Speaks."
Five years later, after the game show star became a household name, the photographer of those lingerie shots sold them to "Playboy" magazine. In her memoir, White described a meeting in the office of Hugh Hefner, whom she considered a friend, in which the legendary publisher ultimately agreed not to run the photos. 
She wrote, "He then gave me a big hug, and as I left, he stood up and, crying, he said, 'It's only money.'"
But the saga didn't end there. "A few weeks after our meeting, I received a letter from Hef saying that the matter was out of his hands and that he had to run the pictures," she wrote. The magazine scheduled the lingerie photos to be printed the same month that White's memoir was being released.
The lawsuits against Playboy and Hugh Hefner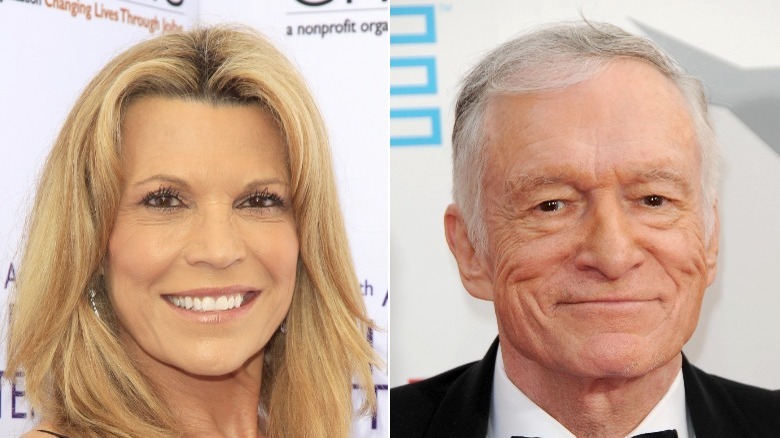 Kathy Hutchins/Shutterstock; s_bukley/Shutterstock
Vanna White's response was to launch two lawsuits against "Playboy." Her lawyers filed the first one in February 1987 in state court. The intent of this $5.2 million lawsuit (per Los Angeles Times) was to stop the photos from being published by asserting that White had not given permission for the magazine to print them.
The second lawsuit was filed in March 1987 in federal court. According to AP News, this lawsuit argued that the game show star owned the photos' copyright. However, White soon dropped both lawsuits. 
She said in a prepared statement (per The Washington Post), "Unfortunately, as part of Playboy's promotion efforts, they have led the public to believe the photographs are more revealing and provocative than they actually are. Non-publication of the photographs under these circumstances may very well be more damaging to me and my career than the injury which I will undoubtedly suffer from publication."
Though the lawsuits disappeared, White's regret about the lingerie photos endured. In a 2017 interview with Fox News, she said that the whole experience taught her an important lesson. 
"Never do anything that you don't want to do. Listen to your instincts and follow it," she said. "It was a great lesson to learn, but what can I say? I did something I shouldn't have done."