The Surprising Genetic Feature You Never Realized Ashton Kutcher Was Born With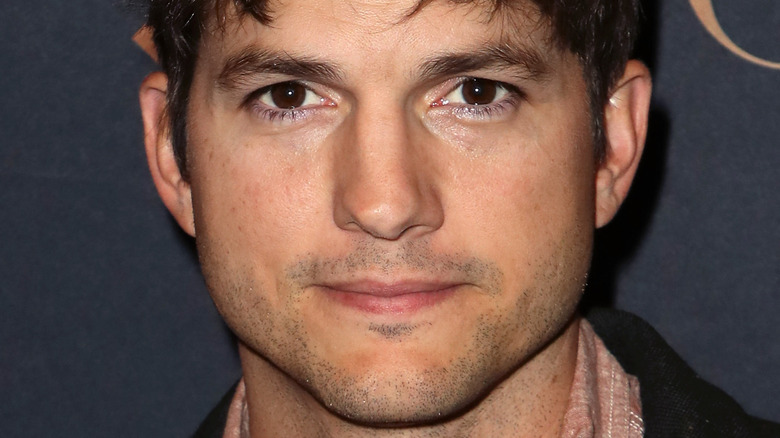 David Livingston/Getty Images
Ashton Kutcher has taken on many roles during his acting career. His breakout role was playing Michael Kelso on the hit TV sitcom "That '70s Show," followed by his time spent as a professional trickster on MTV's "Punk'd" (via IMDb). Since then, he's continued to appear in TV shows and movies, including upcoming starring roles in "Your Place or Mine" and "Vengeance."
In his personal life, the actor has taken on the role of husband to former "That '70s Show" co-star Mila Kunis, as well as becoming a father to two children, per People. 
But before becoming a Hollywood actor or headline-making celebrity, Kutcher began his career as a model. According to Glamour, he spent time posing for Calvin Klein and strutting down fashion runways. The star's stint as a model comes as no surprise, given his good looks — years later, a 30-year-old Kutcher would be honored as one of People's most beautiful celebrities. Though many would consider Kutcher's features to be handsome, the star does have one unique physical trait that might draw a double-take. 
Ashton Kutcher has unique feet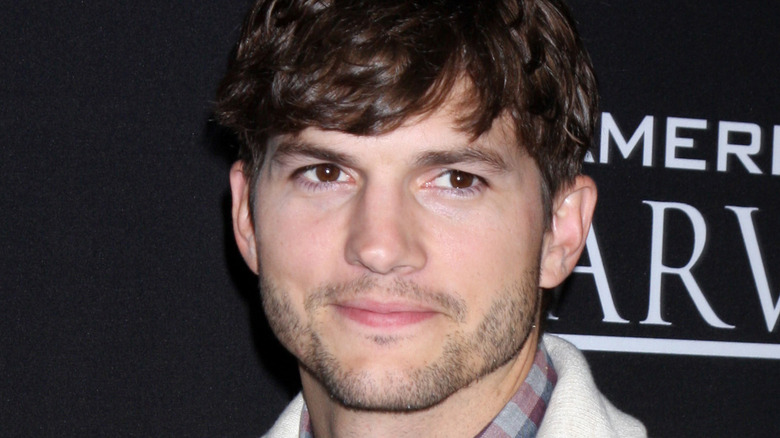 s_bukley/Shutterstock
Over the years, many have come to know Ashton Kutcher for his chiseled jawline, five o'clock shadow, and slightly tousled hair. But hiding during his red carpet appearances or when the actor is on screen are his webbed feet.
Kutcher appeared on a 2008 episode of "Friday Night with Jonathan Ross," where he discussed his unusual feet. In a clip from the show (via The Daily Telegraph), the actor jokingly tells Ross, "When everything else is this good looking, something's gotta be messed up," before showing off his attached toes.
Kutcher's webbed toes may seem strange, but this unique feature is actually the result of a genetic condition called syndactyly. According to Medical News Today, syndactyly occurs during fetal development and affects one in every 2,000 to 3,000 newborns. Some people choose to surgically separate the toes, while others, like Kutcher, proudly keep their webbed toes intact.
Ashton Kutcher's genes are interesting in more ways than one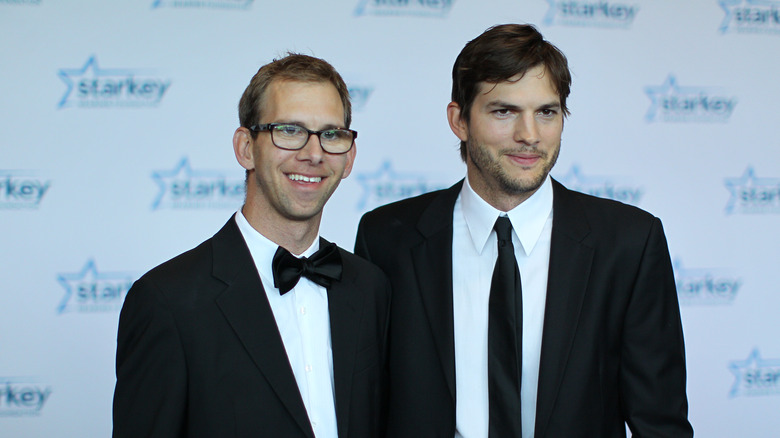 Adam Bettcher/Getty Images
Ashton Kutcher is one of the rare people to develop syndactyly, but this isn't the only interesting genetic feature the actor has. In fact, Kutcher shares his genetic makeup with his twin brother — or, technically, he shares some of his genes. The TV and film star has a fraternal twin brother named Michael Kutcher. Their relationship generated buzz in 2021 after Michael admitted he was angry at Ashton for publicly sharing that he had cerebral palsy (per Today).
Perhaps along with his genetically rare feet, Michael's genetic and medical history once inspired Ashton to study biochemical engineering. The actor, who grew up watching his twin brother undergo treatments including a heart transplant, once told an interviewer, "I wanted to be a genetic engineer. That was my goal in college. I wanted to figure out what the codon sequence was that causes replication in a cardiomyopathic virus."