Kourtney Kardashian And Travis Barker Have Huge Relationship News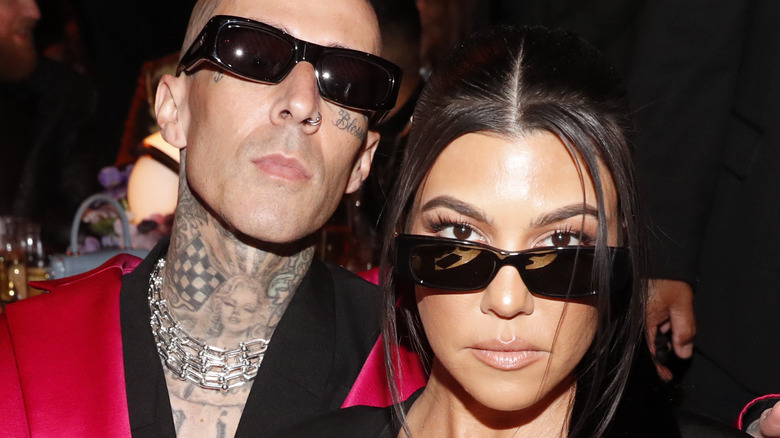 Jerod Harris/Getty Images
It seems a trip to Las Vegas for the Grammys turned into an excuse to get hitched for Kourtney Kardashian and Travis Barker. The couple chose a wedding chapel in the Nevada city to say "I do" just hours after the Blink 182 artist's performance at the industry event, according to TMZ.
According to the outlet, the lovebirds had a marriage license at the time of their insta-wedding. The official Visit Las Vegas website notes that such licenses can be obtained in the city at almost any hour, day or night.
We don't know too much else about the wedding yet, other than that in true Las Vegas fashion, an Elvis impersonator officiated the non-traditional nuptials. Can you just imagine the scene? 
The wedding comes on the heels of an exciting week for the newlyweds, with the stars having attended both the Grammys and the Oscars together.
This won't be the only wedding for Kourtney Kardashian and Travis Barker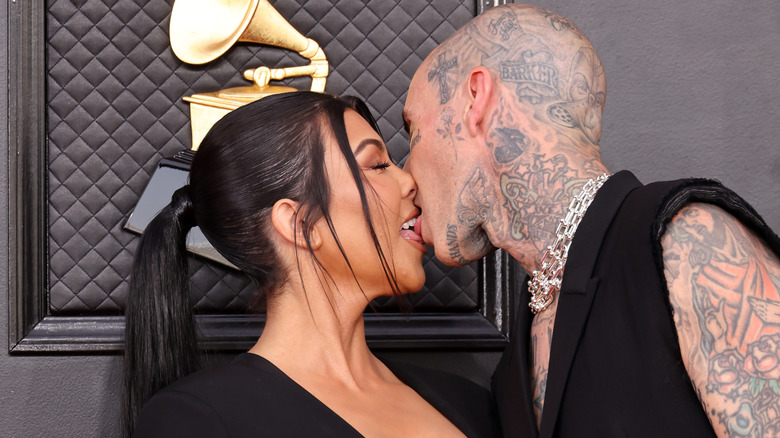 Amy Sussman/Getty Images
At time of writing, neither Kourtney Kardashian, for whom this is her first marriage, nor Travis Barker, who was previously married twice, had shared the exciting news on their social media.
Just because the new couple is yet to share their official wedded bliss status doesn't mean that Twitter wasn't ready to weigh in on the huge relationship news. "Prayers for Scott disick," one person joked, referring to the father of Kardashian's three children. 
Disick was reportedly heartsick when he found out that the reality star mom and the drummer were headed to the altar, with a source telling Us Weekly in October of last year, "He knew [the engagement] was possible, but is very jealous of Kourtney and Travis' relationship. Scott still thinks that they could call things off before the wedding."
Apparently that is not how things have turned out. Meanwhile, is anyone else shocked that Kardashian would get married without her children, Mason, 12, Penelope, 9, and Reign, 7, in attendance, not to mention her famous sisters, Kim, Khloé, Kendall or Kylie? And what about mom Kris Jenner? Or Barker's three kids?
Not to worry, as TMZ reports other celebrations are planned that will likely include the entire family. Meanwhile, the new Mr. and Mrs. Barker, who are famous for their PDA spectacles, have talked openly about wanting to have a baby together.