Beau Clark Reveals The Tough Lesson He Learned With Daughter Hartford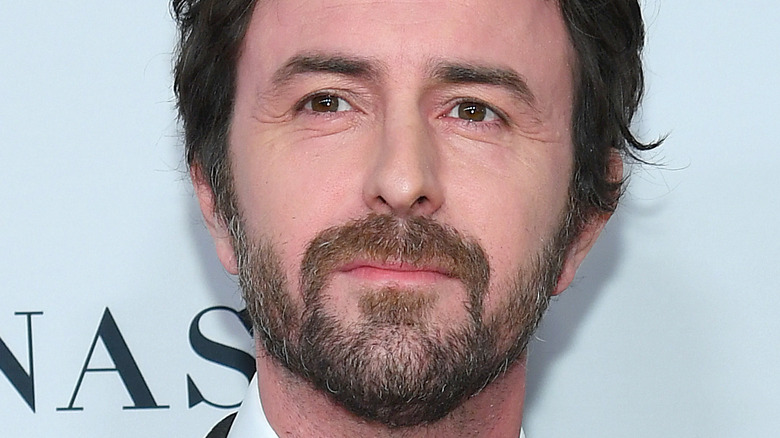 Dimitrios Kambouris/Getty Images
As fans may well already know, "Vanderpump Rules" star Beau Clark is obsessed with the daughter he shares with wife Stassi Schroeder. In fact, the podcast host's Instagram feed is filled with photos of Hartford! According to Us Weekly, Beau and Stassi welcomed Hartford in January 2021, but the tot's tender age hasn't stopped Clark from taking her nearly everywhere he goes. The reality star often documents the pair's adventures together, including trips to the farm, boating around Lake Arrowhead, and Super Bowl Sunday screenings. Aside from posting hilarious pictures of his daughter on social media, Clark also gives his 631,000+ followers a glimpse into his more heartfelt moments with Hartford.
Case in point: In celebration of his daughter's first birthday on January 7, Clark shared an Instagram carousel of his firstborn, complete with the caption, "Happy 1st Birthday to my little sweets. What an amazing year it's been watching you grow up. I'm so thankful to be your father! And thankful for @stassischroeder my original princess. Hashtag Blessed. I mean. For reals." But while Clark is enjoying every minute he gets to spend with Hartford, not everything has come easily so far.
Hartford Clark did some damage to Beau Clark's phone call
As any parent with a toddler knows, you can never turn your back on them — even for a moment. Hartford Clark proved this to be true when she saw her father, Beau Clark, suffering on the phone with the DMV, and opted to put him out of his misery. On April 4, the 42-year-old took to Twitter to explain what went down. "Just a reminder to parents. Never leave your phone on the coffee [table] for a SECOND! Especially while being on hold with the DMV for 40 mins. Your toddler can see that red hang-up button from a mile away," Clark tweeted.
Many parents took to the comment section to sympathize with the casting director's situation. "Just a little advice, as they get older they start answering every phone call you try to ignore," one person tweeted in response. Meanwhile, another Twitter user shared the exact moment she learned not to leave her young one unattended near the coffee table. "I learned a very expensive lesson from a glass of water, a MacBook Air and a toddler," she wrote. Though Clark must've mourned those forty minutes he'll never get back, at least he was able to take to Twitter to laugh away the pain.