What We Know About Nicolle Wallace's Wedding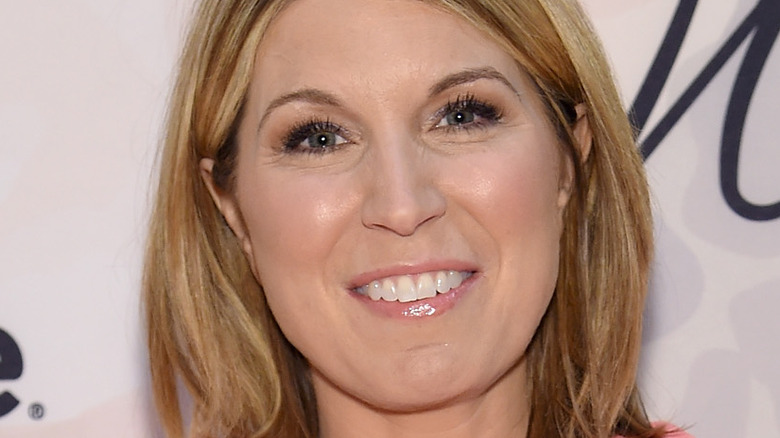 Jamie Mccarthy/Getty Images
Newsroom romances seem to go one of two ways these days. Some, like in the case of CNN's former president Jeff Zucker, end up with people resigning after failing to disclose their romantic relationship. Others get married. Nicolle Wallace and her boyfriend, Michael Schmidt, chose the latter. 
Wallace is currently the host of MSNBC's "Deadline: White House," which, according to AdWeek, is often the second-highest rated show on the network. Before coming to MSNBC, though, Wallace was actually working for former president George W. Bush, both on his re-election campaign and in the White House as his communications director, per Leading Authorities. Following her time in the Bush White House, The U.S. Sun reports Wallace worked as a senior advisor to Senator John McCain during his 2008 presidential campaign.
On her switch from serving a Republican president to being an anchor on a very liberal-leaning news network, Wallace has explained in the past that she no longer considers herself a practicing Republican, per AdWeek. AdWeek is even reporting rumors that Wallace could replace Rachel Maddow, who is currently taking time off, as the anchor of a show notoriously critical of Republicans and right-wing politics.  
While Schmidt technically doesn't work for MSNBC, he has been a frequent guest on Wallace's show, per Page Six. Schmidt actually works for The New York Times and is the journalist who broke the story about how Hillary Clinton had been using her private email account to send classified information during her time as Secretary of State. 
Nicolle Wallace and Michael Schmidt are reportedly married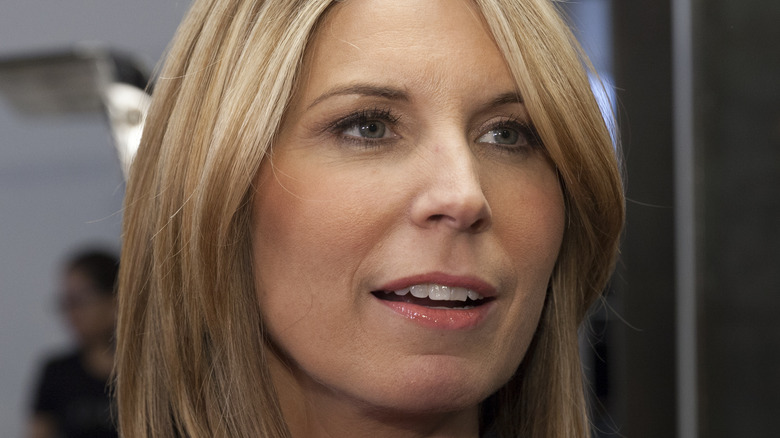 lev radin/Shutterstock
While Nicole Wallace and Michael Schmidt have high-profile careers, their relationship has been kept anything but. Wallace, who divorced in March 2019, has gone out of her way to keep her personal life out of the headlines. According to Page Six, the couple has only been spotted out in public the same month at the annual South By Southwest (SXSW) festival in Austin, Texas. But sources close to the couple said going public with a new relationship so quickly after getting divorced wasn't something Wallace would do.
The source went on to explain that the pair was spotted sharing a breakfast, and there was nothing more going on between them. But Page Six is now reporting that Wallace and Schmidt got married in a private ceremony over the weekend. No official announcements have been made yet, but viewers spotted a wedding band on Wallace's left hand during Monday's show.
Schmidt and Wallace aren't the first workplace couple who found love at MSNBC. As per Vanity Fair, the co-anchors of "Morning Joe," Mika Brzezinski and Joe Scarborough, got married in 2018. In both cases, the relationships had been disclosed to MSNBC network heads, who reportedly gave their approval. But if Schmidt does appear on Wallace's show in the future, it's safe to assume this power couple will continue to be cool and professional in front of the cameras.