Ciara Miller Dishes About Her Relationship With Austen Kroll Today
Ciara Miller has had a whirlwind journey joining "Summer House." Her first season may have been smooth sailing for the most part, but throughout Season 6 viewers have watched her spiral into a messy love triangle like no other.  Miller met Austen Kroll in the spinoff series "Winter House" where the cast of "Summer House" headed to Vermont for a winter escape with some "Southern Charm" cast members and a few newbies. No one could have predicted that Kroll would catch Miller's eye. 
The two pursued a little winter-cabin fling as sparks flew between them despite the sparks thrown at them by Lindsay Hubbard and her own attraction to Kroll, per Us Weekly. Before Season 6 of "Summer House" began to air, the 26-year-old nurse told Entertainment Tonight about how much she "genuinely liked" Kroll, and the promo for the season made it seem like the couple would rekindle their flame. Well, instead, their flame set fire to the entire house. 
Miller completely spiraled over the past couple of episodes of "Summer House," with Kroll sneaking off to kiss Hubbard in the corner, and Miller throwing a wine glass at Daniella Olivera, things got entirely out of hand, per Heavy. While the future of their relationship is left hanging in the balance, as Miller battles everyone but the actual culprit Kroll, viewers are left wondering where the couple stands today and how they could ever recover from the Hubbard birthday bash blowout. Miller has finally dished about their current status.
Miller and Kroll can just 'say hi and bye'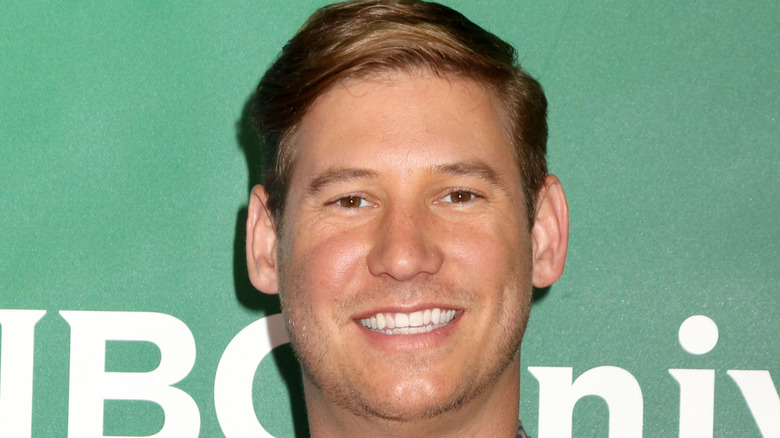 Kathy Hutchins/Shutterstock
Now, there's no question about where Ciara Miller stands with Lindsay Hubbard and Danielle Olivera. If the wine toss didn't clear anything up, the back and forth daggers they've thrown at each other through interviews should. Olivera shared her feelings towards Miller with Entertainment Tonight, saying, "I'd rather put her in the acquaintance bucket and not have high expectations just because I don't think we're compatible in that way, which is fine." But there's been a lot more mystery when it comes to where Miller stands with the source himself, Austen Kroll.
During an appearance on Andy Cohen's "Watch What Happens Live," Miller dished all about her relationship with Kroll — or there-lack-of. Miller bluntly clarified, "I told him we could say hi and bye. And that's the start and [end] of our conversation." The model explained she had some expectations set for her visit during "Summer House" and none of them involved him making out with Hubbard and disrespecting her. It comes as no surprise that the pair have severed ties, the only hope is that this whole mess won't impact her friendships with the girls forever. Andrea Denver shared that he was hopeful that Miller and Hubbard would make up, saying, "I think it's gonna happen."