Jill Duggar Dillard Debuts A Bold New Look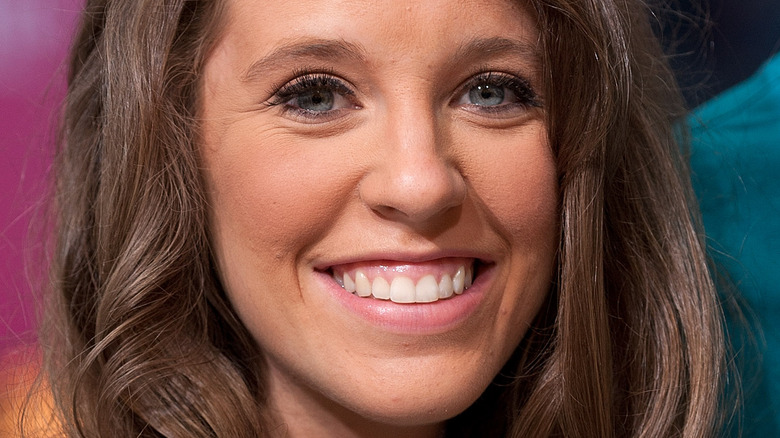 D Dipasupil/Getty Images
Jill Duggar Dillard has blossomed into an independent woman following the cancellation of the reality shows chronicling her family's life, "19 Kids and Counting" and "Counting On." She left the latter show before it was canceled and distanced herself from her parents in the process (per People).
Jill told the outlet that she and her husband Derrick Dillard stepped away to gain independence, and that they found her parents Jim Bob and Michelle Duggar to be controlling, especially when it came to what was seen on TV. "Our control to choose what jobs we were allowed to accept and even where we were allowed to live was taken away from us," she alleged.
While the original separation from her family was difficult, Jill is seeing the light at the end of the tunnel. She and her husband are expecting their third child, and Derrick just recently passed the bar exam and is officially a lawyer after years in law school (via The U.S. Sun).
Her newfound independence has allowed her to do something her parents wouldn't have let fly in their home; Jill totally changed up her look to celebrate her new chapter.
Jill Duggar Dillard went to the salon for a major hair transformation
In November 2021, Jill Duggar Dillard hit the salon for a dramatic hair makeover (via People). The former reality television star took to her family blog to show off her new look, which transformed her locks from a mousy brown to blonde. "So, today I dyed my hair for the first time ever," she gushed alongside photos of her new, lighter look.
It seems Duggar caught the beauty treatment bug. She was back in the salon chair recently, taking on yet another bold new look. Her hairstylist, Michelle Gamboa, showed off the new transformation in a stunning video on her Instagram. "Another big blonde job on @jillmdillard," she wrote in the caption. Gamboa added the steps she took to achieve her bold blonde. Duggar was clearly happy with her new 'do, commenting on Gamboa's post, "Amazing job!"
Free from reality TV and her parents' control, Jill has taken her look into her own hands!