Khloé Kardashian Gets Candid About Where She Stands With Tristan Thompson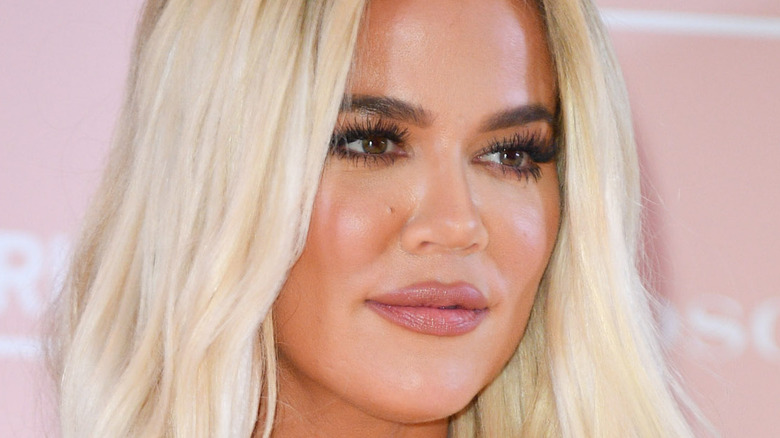 George Pimentel/Getty Images
The Kardashian-Jenner family have a way of constantly maintaining a revolving door of tabloids and viral news stories about them. It could be Kim Kardashian wearing an unusual MET Gala outfit, per E! News, or perhaps it's Kourtney Kardashian and Travis Barker latest relationship news in Vegas (via the Daily Mail). Each and every sister has her own saga of drama that the public loves to speculate about and watch unfold. Unfortunately, for her sake, Khloé Kardashian's never-ending saga with Tristan Thompson always seems to top the list. 
When Khloé first met Tristan, they seemed like the perfect match set for her fairy tale ending with a baby on the way, but Tristan's infidelity tore their storybook up, per Us Weekly. At this point, fans genuinely find it impossible to guess how many times Tristan has cheated on Khloé. Of course, who could forget the infamous first time Tristan was busted while Khloé was moments away from delivering their daughter, True? While viewers watched her take him back only for him to cheat again and again, they began to turn on her. 
Khloé keeps her cards close to her chest, and aside from "Keeping up with the Kardashians" she rarely speaks about Tristan, protecting her daughter from the backlash. Well, with Hulu's "The Kardashians" right around the corner, many can't wait to get an inside look at the couple's latest drama, and Khloé is offering fans an early preview.
Khloé claims Tristan is 'not the guy' for her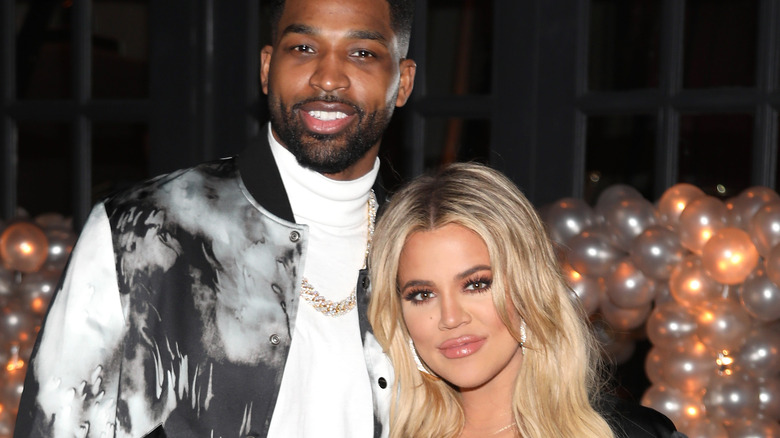 Jerritt Clark/Getty Images
There's nothing that Kardashian fans love more than an in-depth tell-all interview, and the family has given a few in their time. Fans have anxiously been awaiting the "Good Morning America" interview in which host Robin Roberts seemed to not hold back, questioning Kim, Kourtney, and Khloé Kardashian on all the juicy details of their lives. Promos of the interview got fans excited to see Kim talk about Pete Davidson, but they didn't realize the tea they'd get from Khloé.
Khloé has always made a point to tip-toe around discussing Tristan Thompson, but Roberts finally got a clear verdict — and it's the one fans needed, as they were all relieved to hear the Good American founder utter the words, "He's just not the guy for me" (via Page Six). Khloé explained her rationale for forgiving him the first time and even allowing him in the delivery room despite his infidelity. "It might have looked strange to the outside world, but when my daughter watches my home videos, those videos are going to be as pure and perfect as I was able to make them," she told Roberts.
While Khloé definitely seems done with Tristan once and for all, she still acknowledges his virtues and what she loved and still loves about him, "With Tristan I did feel incredibly safe in the beginning, and I felt really good for a time." She later added, "I still think he's a great guy, and he's a great dad."