The Reality Show With The Highest Prize Payout Isn't What You Think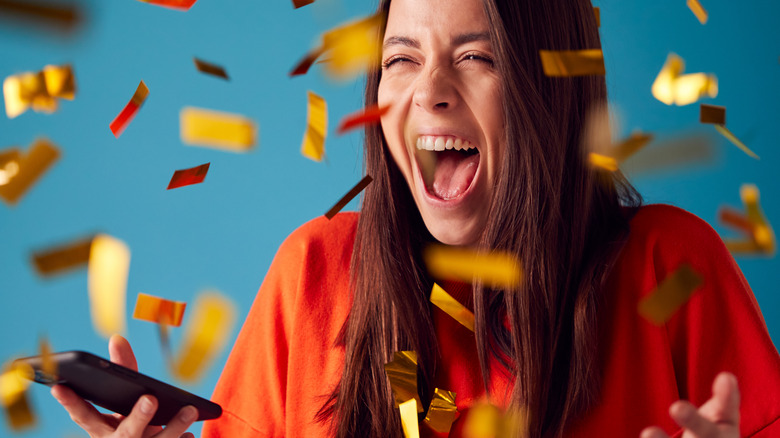 Monkey Business Images/Shutterstock
When you sit down and watch your favourite competitive reality show, you'll probably find yourself wondering why people put themselves in these stressful conditions. Obviously, there's a reason why thousands sign up for these shows. If you make it past the audition stage, just being on television can open doors for more opportunities. And those who decide their time in the spotlight will be as drama-filled as possible can expect a lot of notoriety, even if it's not always pleasant. 
Still, the main draw to reality competitions is typically the cash prize. Face the pressure of cooking the best meal you've ever created in front of experienced judges? Sign us up. Face your biggest fears and potentially take home enough cash to live a lavish lifestyle? Yes, please. The prospect of taking home a ton of cash can encourage some people to do the wildest things, especially when it's a part of some of the biggest shows on television. 
Out of all the shows that offer a massive cash prize, "American Ninja Warrior," "America's Got Talent," and "Big Brother" rank rather high in terms of what winners can expect to receive (via Screen Rant). We can only expect this trend to continue in, for example, "Big Brother" Season 24. Still, there's one show that trumps them all, and it involves surviving on an uninhabited island. 
One contestant took home $2 million during a special season of Survivor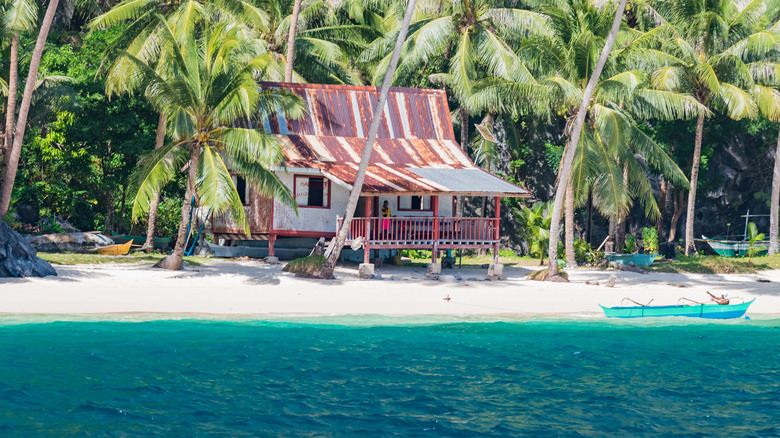 DiegoMariottini/Shutterstock
For over three decades, the CBS reality show "Survivor" has seen hundreds of contestants face daunting challenges and tasks as they're left stranded on a deserted island for more than a month with a bunch of strangers. As the weeks slowly pass, the group of survivors is slowly whittled down to a sole survivor who takes home a cash prize of $1 million dollars (via Men's Health). 
However, that's not actually the most amount of money taken home by a winner on the show. In 2020, "Survivor" celebrated its 20th anniversary on air with style by challenging twenty of the show's previous winners to compete against each other for "Survivor: Winners at War." As this cast of hopefuls were more experienced than the average contestant on the original series, the prize payout was increased to an eye-watering $2 million (via Entertainment Weekly). 
In both instances, it's not just the winner that takes home a vast amount of cash. The rest of the survivors are also paid for their time on the show, according to Cinema Blend, which can range from $3,500 to $100,000 depending on where you sit in the vote-off table. In fact, some of the richest "Survivor" contestants may surprise you. 
MTV's The Challenge also gives contestants the opportunity to win a major cash prize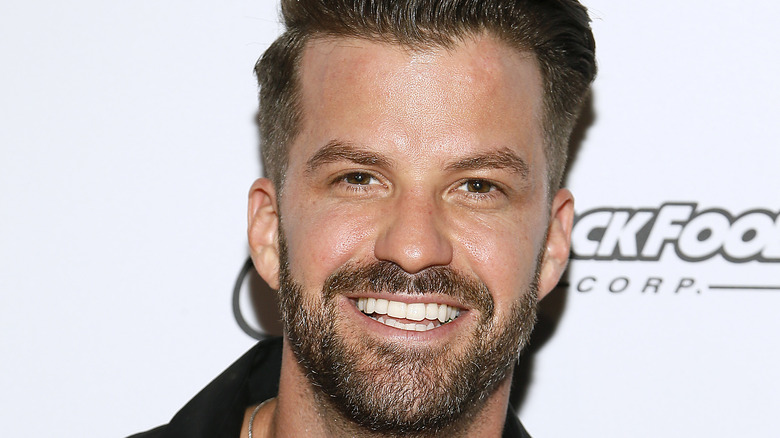 Paul Morigi/Getty Images
As it turns out, "Survivor" isn't the only reality show to pay-out a cash prize of over $1 million. While the CBS reality show may have done it just once for their 20th anniversary special, there's another show on MTV that rewards their contestants a little differently. 
Comprising of contestants from other MTV reality shows — and even "Survivor" and "Big Brother" — "The Challenge" sees contestants divided into teams to compete in challenges and missions to win a cash prize. This is calculated by their overall performance, and if a contestant wins a season, they can come back and compete again (via Women's Health). 
This rule has resulted in Johnny "Bananas" Devenanzio accumulating a prize pot of $1,184,720 over the course of his seven wins on "The Challenge" (via Us Weekly). Originally starring in "The Real World: Key West," Devenanzio has completely dominated on the show, and the amount of money he took home certainly reflects it.
Worth noting, too, is that winners of "The Amazing Race" earn $1 million, too (via Distractify).