Khloé Kardashian Isn't Holding Back Her Feelings About Tristan Thompson Anymore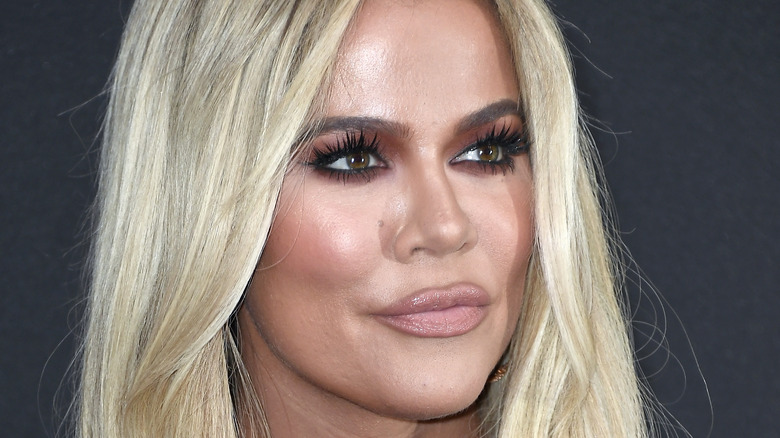 Frazer Harrison/Getty Images
Khloé Kardashian's relationship with Tristan Thompson has been nothing if not rocky. Plagued by drama, the reality star's on-again-off-again romance with the basketball player started out on the right path — or at least it seemed. The two met in 2016, three years after the youngest Kardashian sister split from her husband, Lamar Odom (via Insider).
In a blog post that has since been deleted, the Good American founder shared a glimpse of what her new relationship was like with her fans. "It's such a great feeling that I have my happy back! It's from a genuine place and the most peaceful place I've been in for longer than I can even remember," Kardashian said in 2017.
By 2018, the couple welcomed their daughter, True. But there was about to be trouble in paradise, with rumors that Thompson had cheated surfacing even before True's birth (via Distractify).
Khloé Kardashian has taken the high road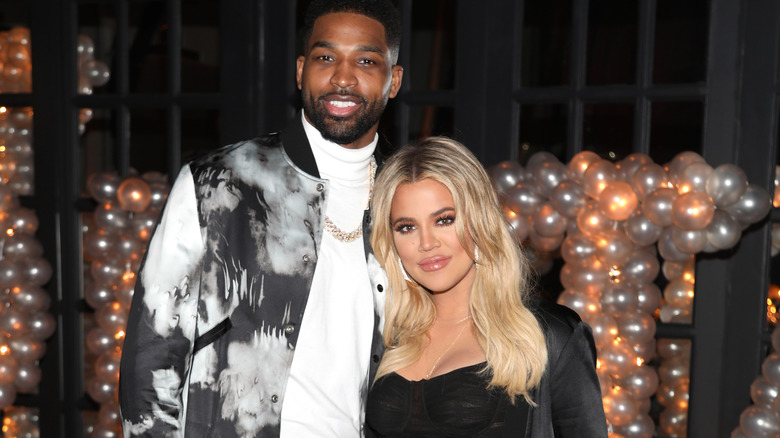 Jerritt Clark/Getty Images
Sadly, Tristan Thompson's prior indiscretions would not be the last time the pro athlete stepped out on Khloé Kardashian. The couple got back together but his infidelity would ultimately lead "The Kardashians" star to bid the father of her child sayonara yet again.
Thompson's humiliation — or Kardashian's, depending on how you view it — culminated in his public mea culpa for having fathered a child with Maralee Nichols (via People). "Khloé, you don't deserve this," the Chicago Bulls center-forward wrote in part in his lengthy Instagram apology.
Taking the high road, the mom of one kept her mouth shut about the end of their relationship, only recently admitting in an interview with Good Morning America's Robin Roberts, "I still think he's a great guy and he's a great dad, he's just not the guy for me" (via Twitter).
But now she has let her true feelings toward Thompson be known.
Khloé Kardashian has some very loyal fans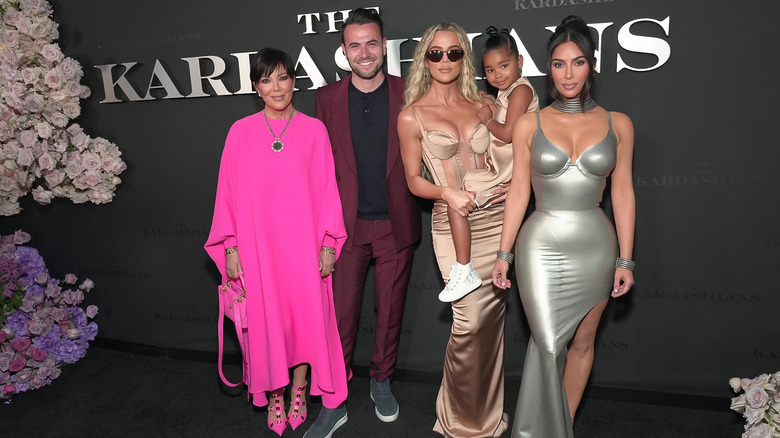 Kevin Mazur/Getty Images
According to the Daily Mail, although Khloé Kardashian has barely said a negative word about her daughter's father Tristan Thompson in public, a screening of the family's new Hulu series brought out another side of the reality star. Upon seeing a scene she'd filmed with the former Cleveland Cavaliers player, the Instagram influencer reportedly yelled out, "Liar!"
The outlet reports that audience members attending the screening loved the outburst and applauded and laughed. A source said about the moment, "It was slightly awkward watching scenes filmed between Khloé and Tristan with Khloé right there, but she proved she's a good sport and made light of it."
But just because Kardashian has moved on from the drama with Thompson doesn't mean her fans have. Hilariously, no matter what the NBA star posts on his Instagram, supporters of the reality mom troll him. Most recently, he shared a post with the caption, "Nothing worth having comes easy...if it is I don't want it." A commenter immediately responded, "Being loyal doesn't come very easy for ya either." Ouch.