How Much Did Simon Cowell Make On American Idol?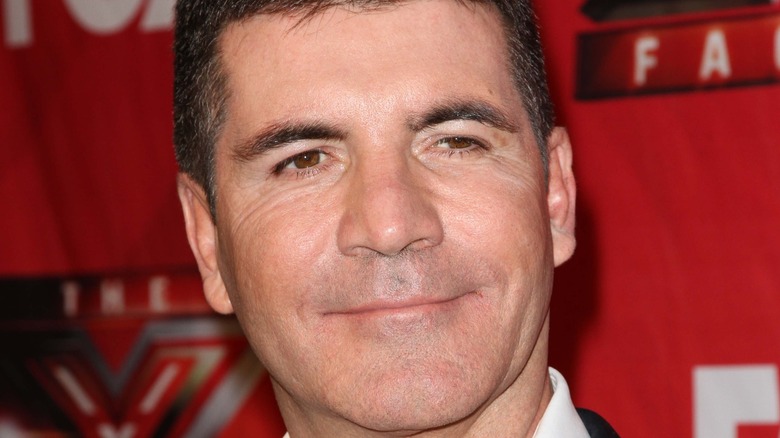 s_bukley/Shutterstock
To Americans, Simon Cowell will forever be associated with his brutally honest remarks as a judge on "American Idol." But his reputation didn't start there. He spent years honing his ability to confidently hurl insults on the show that started it all — "Pop Idol." Debuting on British television in 2001, the talent competition laid the foundation for Cowell's judging career which he would continue in the UK with "The X Factor" and "Britain's Got Talent." 
When it comes to how much Cowell earns for his British shows, his salary remains a little unclear. Overall, Cowell's net worth is an eye-watering $600 million, according to Celebrity Net Worth, with an estimated salary of $95 million. This extortionate amount of money is not only down to his appearances as a judge, but also because his television company, Syco Entertainment, owns the rights to the "Got Talent" and "The X Factor" franchises (via Just Simon Cowell).
While not much is known about exactly how much Cowell earned with his British television ventures, it seems that the industry is a little more clued into his salary across the Atlantic.
Simon Cowell wanted to increase his salary on American Idol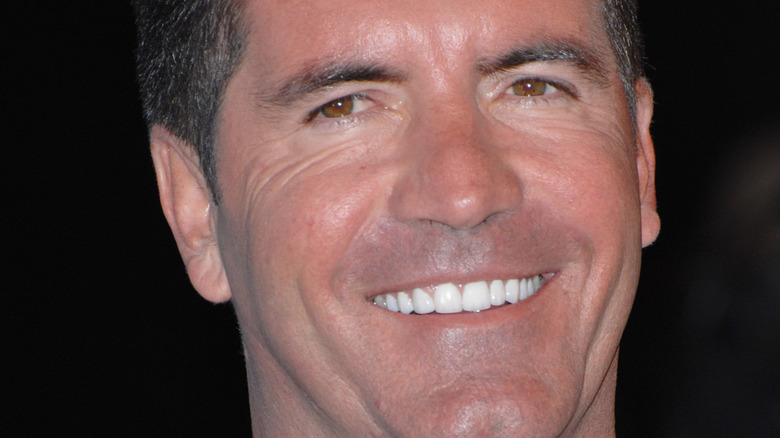 Featureflash Photo Agency/Shutterstock
In general, Simon Cowell reportedly earned $8 million a year during his time on "American Idol," according to Celebrity Net Worth. During the eighth season of "American Idol," CNN reported that Simon Cowell was earning $36 million a season to judge on the show, and was likely earning even more money through his entertainment company as well, seeing as it owns the rights to the talent show.
Apparently, that wasn't enough for Cowell, who allegedly negotiated for his salary to be increased to $45 million per season according to The Hollywood Reporter (via MTV News). It's unclear whether that pay rise actually came to fruition, though, as the media mogul left "American Idol" a year later to appear as a judge on the American version of "The X Factor." 
That venture didn't last long, though, "The X Factor" only aired for three seasons. Cowell swiftly moved on to judging "America's Got Talent" instead, which is currently gearing up for Season 17. Cowell is set to be on the judging panel alongside Heidi Klum, Howie Mandel, and Sofia Vergara (via Good Housekeeping).
Simon Cowell owns property worth millions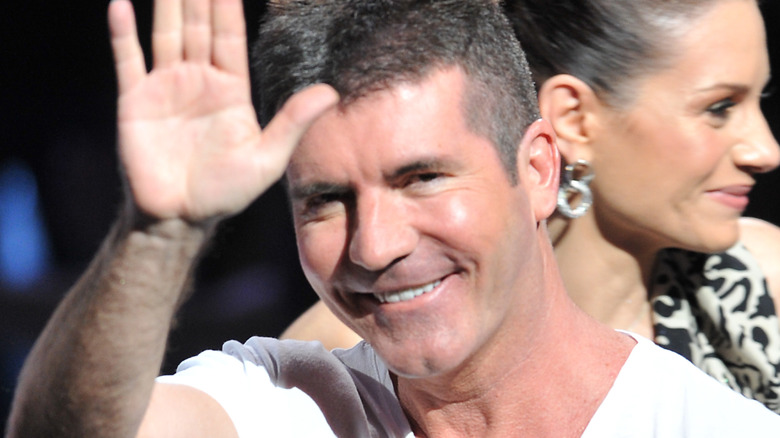 M Becker/american Idol 2009/Getty Images
As for where Simon Cowell has invested his vast fortune, the entertainment judge has owned some of Hollywood's most sought-after pieces of real estate. In 2017, he spent $24 million for a seven-bedroom beachside house on the Pacific Coast Highway, according to Celebrity Net Worth, which also has a spa, a massive garage, and 1.63 acres of property with panoramic views of the Pacific Ocean.
He previously owned a mansion in Beverly Hills, which Cowell initially bought in 2004 for an estimated $18 million, according to Hello! This house had six bedrooms and boasted a home cinema, gym, spa, solarium, and a lap pool. Not only that, but it also had its own professional tanning salon. 
Despite Cowell calling this Beverly Hills mansion "the place that I most feel at home in L.A.," he decided to move to the coast to have a quieter life with his soon-to-be wife Lauren Silverman (via Mail Online) and their son Eric.