Is This The Reason JoJo Siwa Wasn't At The Nickelodeon Kids' Choice Awards?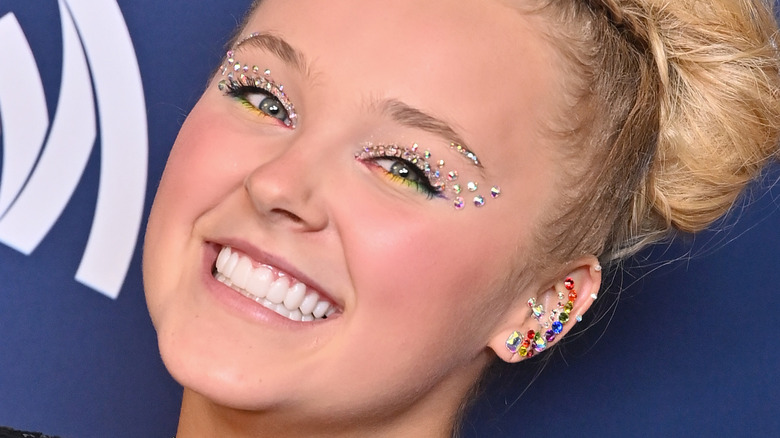 Stefanie Keenan/Getty Images
Did JoJo Siwa just get shaded by her own network? The former "Dance Moms" star — now a singer, dancer, influencer, and LGBTQ+ advocate — has become as synonymous with Nickelodeon as she has with her signature big hair bows and pastel palette. She even made her film debut in the Nickelodeon Movies-produced "The J Team." However, on April 9, fans were shocked not to see Siwa at the annual Kids' Choice Awards, the Nickelodeon equivalent of the Oscars. Not only is Siwa a past Kids' Choice winner, she also was featured in a segment of the 2020 awards in which she was subjected to the traditional slime treatment (via Hollywood Life).
Siwa addressed the issue that night in a video she posted to her Instagram feed. "A lot of you have been asking me why I'm not at the Nickelodeon Kids' Choice Awards tonight," she said. "And the answer is very simple: I wasn't invited. I'm not sure why, but I just didn't get an invite." In her written caption, she added, "I don't want anyone to think it was my choice not to go."
Followers had their own theories about the snub. Many thought that Nickelodeon might be dissociating itself from Siwa because of her outspokenness about being pansexual and having a girlfriend. Just a few days earlier, Siwa cut off her signature ponytail and displayed an edgier look that fans suspected might not fit with the kid-oriented network. However, it's also possible that Nickelodeon cut Siwa off for reasons other than her identity or hair.
JoJo Siwa has a legal dispute with Nickelodeon over her music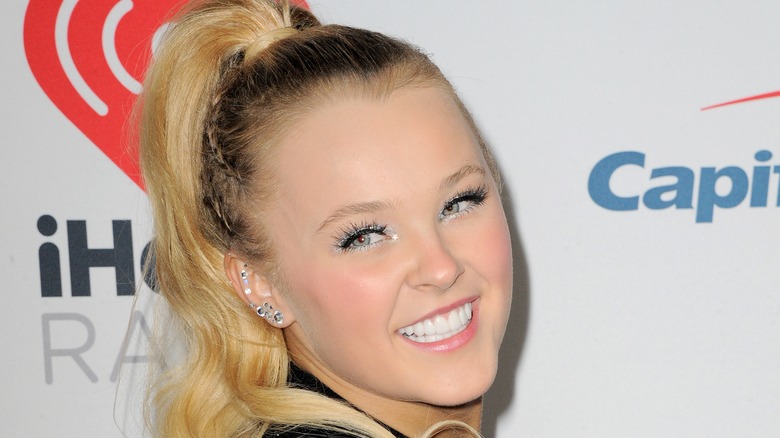 Tinseltown/Shutterstock
Even though JoJo Siwa was nominated for a 2022 Nickelodeon Kids' Choice Award (for Favorite Social Music Star), the network opted not to have her on the show, even to sit in the audience. It's thought that Nickelodeon may be reacting to a dispute Siwa had with them back in September 2021, just before the start of her national "D.R.E.A.M" tour. 
Per Billboard, Siwa took to social media to protest that the network wouldn't allow her to perform songs she had written for her new film, "The J Team." (The posts have since been deleted.) "These are MY songs, MY voice, MY writing. Does this seem fair???" she wrote. Siwa also took issue with being "treated like a brand" instead of a person — an accusation that probably didn't go over well with Nickelodeon, either.
It definitely wasn't Siwa's night. Not only did she not win a Kids' Choice Award (Dixie D'Amelio got the vote), but Nickelodeon also played one of her numbers from "The J Team" during the ceremony. Siwa laughed at the irony in her Instagram Stories. "They used my song 'One Chance,' but I still didn't get an invite," she said. "My song made the cut, but not me!"
The snub isn't likely to hurt Siwa's career, however. Having just come off her successful tour, she's set to return to TV as one of the new judges on "So You Think You Can Dance" when its new season begins this spring (via TODAY).