Inside Scott Disick's Feelings Toward The Kardashians Today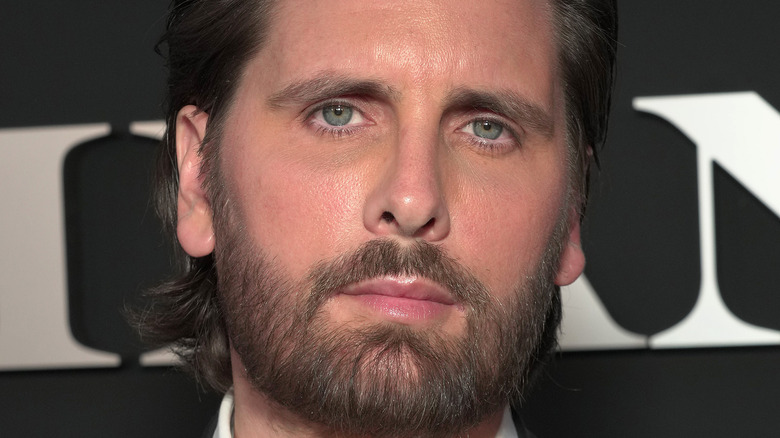 Kevin Mazur/Getty Images
The Kardashians celebrated the premiere of their brand new Hulu reality series with a big event last week (via People Magazine). The famous family looked stunning as they hit the red carpet, and Kourtney Kardashian's ex-boyfriend Scott Disick was also in attendance, as he'll continue to appear on the show. As many fans already know, Scott has been a huge part of the Kardashian's lives for years. In the family's original show on E!, Scott and Kourtney's relationship was a huge storyline, as well as their break up and Scott's struggles with substance abuse (via Hollywood Life). In the years since their split, Scott's relationships with other family members like Khloé Kardashian and Kris Jenner have been highlighted (via E! News), as well as his relationship with he and Kourtney's children, Mason, Penelope, and Reign.
Recently, it appears that Scott and Kourtney's relationship has changed following the Poosh founder's engagement to Blink 182 drummer Travis Barker. Despite any awkwardness, Scott showed up to the "The Kardashians" premiere, but he wasn't alone, per Us Weekly. Scott brought his new girlfriend, model Rebecca Donaldson with him to the event. The two even showed off some PDA by holding hands.
However, it seems that Scott didn't feel entirely comfortable being at the premiere with Kourtney and Travis.
Scott Disick reportedly feels like an outcast with the Kardashians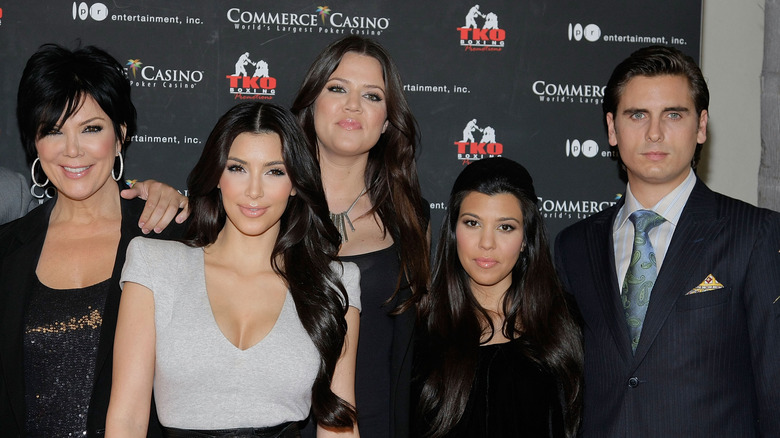 Noel Vasquez/Getty Images
According to Us Weekly, Scott Disick's relationship with Kourtney Kardashian has been strained since she began dating and eventually got engaged to Travis Barker. Sources previously told the magazine that Scott has been feeling alienated from Kourtney and the rest of the Kardashian family. Insiders also admitted that Scott is jealous of Kourtney's relationship with the rocker.
In addition, Hollywood Life reports that things were awkward for Scott when he attended "The Kardashians" premiere alongside the family last week. "Scott totally felt like the outcast," a source tells the outlet. "He wasn't especially happy about having to be there for Kourtney and Travis's family night," the insider continued. "He knew that Kourtney had planned this big family outing with Travis, and he was made aware of this by multiple people. He knew how important this was to Kourtney that there be no drama."
The insider went on to reveal that Scott feels weird about his role on the show since his relationship with Kourtney has always been his main focus. "Now Travis has taken that role and it is so upsetting to Scott. It's like he got recast," the informant dished.
Meanwhile, Scott is said to be trying his best to move on from Kourtney, and even introduced his new girlfriend Rebecca Donaldson to his baby mama at the event.