Tish And Billy Ray Cyrus Have Sad Relationship News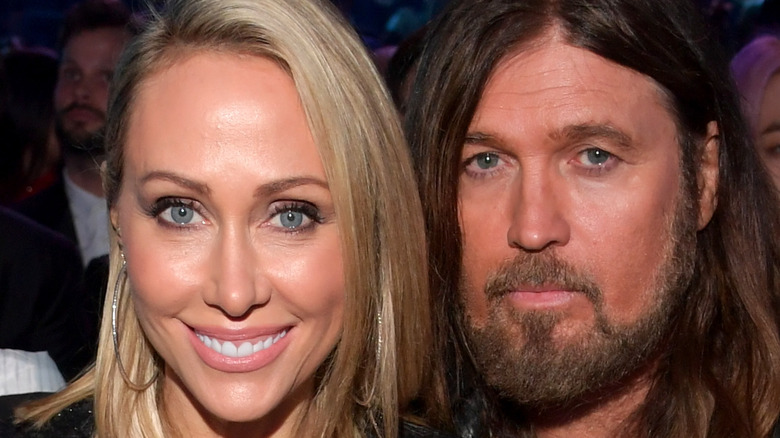 Lester Cohen/Getty Images
Billy Ray Cyrus and his wife, Tish, have had their share of ups and downs throughout the years. The couple married in 1993 and have six children between them. They share Miley, Noah, and Braison, and Billy Ray adopted Brandi and Trace, Tish's children from a previous relationship. In addition, he has a son, Christopher, with an ex-girlfriend, per Classic Country Music.
The "Achy Breaky Heart" singer filed for divorce in 2010, but withdrew his request five months later. In June 2013, Tish filed her own divorce paperwork, but she changed her mind after the couple sought counseling. "We both woke up and realized we love each other and decided we want to stay together," they said in a statement at the time, per People. "We both went into couples therapy something we haven't done in 22 years of being together, and it's brought us closer together and really opened up our communication in amazing ways."
Cyrus revealed to People in 2016 that he and Tish continued to work on their marriage, taking it "one step at a time." And their superstar daughter, Miley, who went through her own split from Liam Hemsworth, even said that she learned a lot from watching her parents work on their relationship. "Nothing and no one stays the same," she told Cosmopolitan. "Grow, evolve, change with each other and celebrate your love's journey!"
But now it seems that Billy Ray and Tish's journey has come to an end.
Tish and Billy Ray Cyrus haven't lived together for two years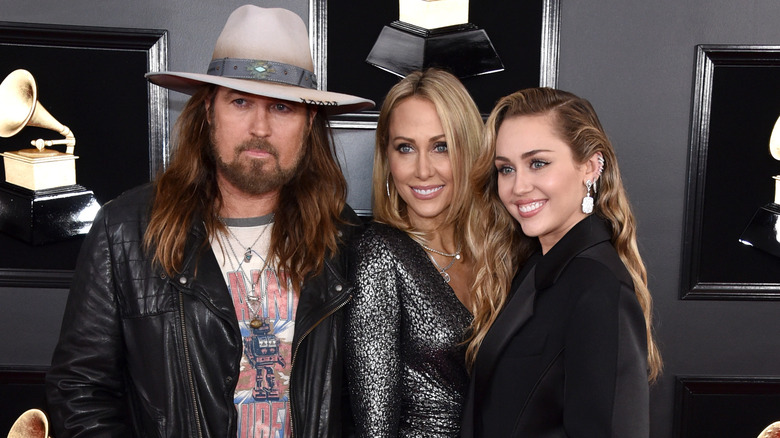 John Shearer/Getty Images
Tish Cyrus has filed for divorce yet again, deciding to end her union to Billy Ray Cyrus after 28 years of marriage. She filed the paperwork in Williamson County, Tennessee, citing "irreconcilable differences" as the reason for the split and revealing that they haven't lived together in more than two years, according to TMZ. In fact, the couple haven't been photographed together since 2020, and Billy Ray was absent from the family's holiday photos posted on social media in 2021. 
While it remains to be seen if Tish actually goes through with this divorce, she can lean on her daughter, Miley, who went through her own public divorce with actor Liam Hemsworth, for support. The two tied the knot during a secret wedding in 2018 in the singer's hometown of Franklin, Tennessee, but their divorce was finalized by 2020.
And after she helped a fan pop the question at Lollapalooza Brazil, Miley congratulated the couple, saying "Honey, I hope your marriage goes better than mine. Mine was a f****** disaster," per Billboard.