Nancy Pelosi Gives A Welcome Health Update Following Her COVID-19 Diagnosis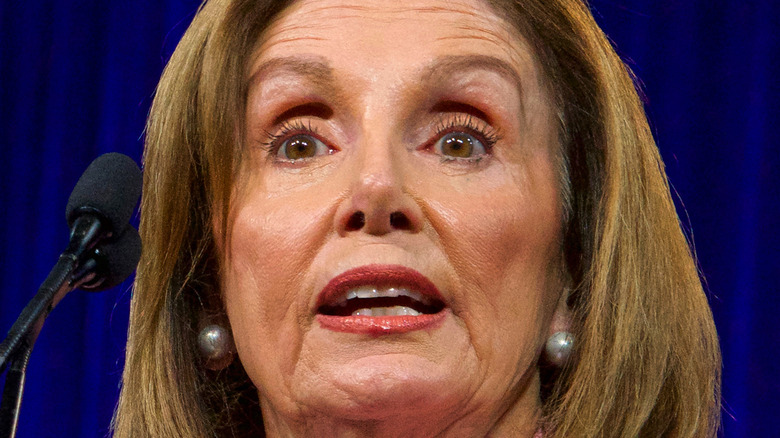 Sheila Fitzgerald/Shutterstock
The 2022 White House Gridiron dinner turned into a COVID-19 superspreader event with 72 attendees testing positive for the coronavirus, among them Attorney General Merrick Garland, Agriculture Secretary Tom Vilsack, New York City Mayor Eric Adams, and House Speaker Nancy Pelosi, according to NBC News. It was the first Gridiron Dinner that the White House held since 2019, with 2020 and 2021 being pandemic years when public events were scarce and limited in size and capacity.
Pelosi, who is second in line for the presidency behind Vice President Kamala Harris at 82 years old, is at a dangerous age to contract COVID, but ultimately tested positive on April 7. Her spokesperson, Drew Hammill, made the announcement on Twitter. "After testing negative this week, Speaker Pelosi received a positive test result for COVID-19 and is currently asymptomatic," Hammill tweeted. "The Speaker is fully vaccinated and boosted, and is thankful for the robust protection the vaccine has provided."
Now, Pelosi herself has an update about her COVID status.
Nancy Pelosi remains thankful and upbeat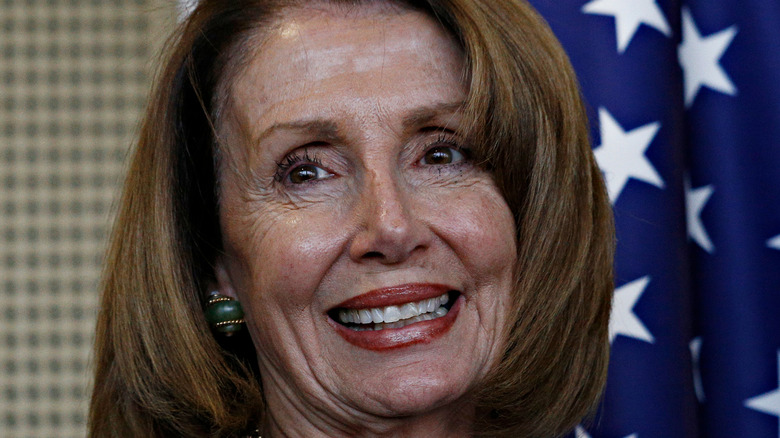 Alexandros Michailidis/Shutterstock
After Nancy Pelosi first tested positive for COVID-19 on April 7, she was quick with a thank you tweet on her Team Pelosi Twitter account for all the well wishes she was receiving from countless Americans via social media and personally. By April 8, her own Twitter account expressed the Speaker's gratitude.
"I'm overwhelmed with the wonderful well wishes and prayers, and thank everyone for the kindness," Pelosi tweeted. "I remain asymptomatic thanks to the robust protection from the vaccinations and boosters, which I encourage everyone to get."
Thankfully, Speaker Pelosi seems to have come through her bout with the virus well, and on April 11, she offered an upbeat update on her health. "Today, happily I tested negative for COVID," she wrote on Twitter. "Tomorrow, I will be exiting isolation at the direction of the Capitol's Attending Physician and consistent with CDC guidelines for asymptomatic individuals. Many thanks to everyone for their good wishes, chocolates, and chicken soup."
COVID-19 cases have been on the rise in the Washington, D.C. area, with The New York Times reporting a 76 percent increase in cases over the prior two weeks at the time of this writing.