Here's How Many Emmys RuPaul's Drag Race Has Won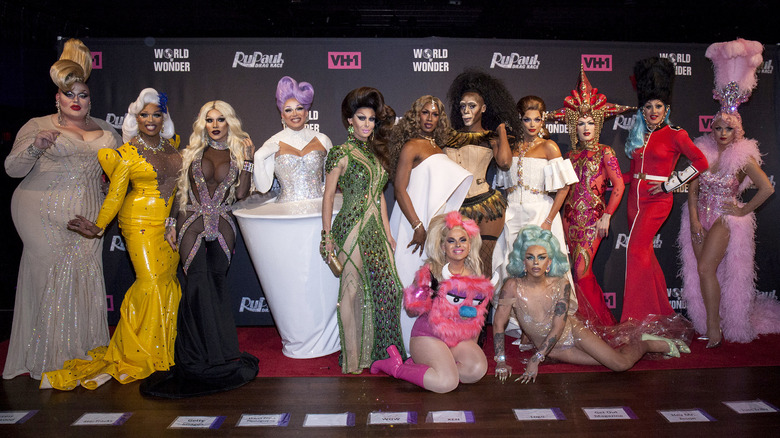 Santiago Felipe/Getty Images
"RuPaul's Drag Race" has come a long way since its humble beginnings on LogoTV to become, as Business Insider argued, the best reality show on television. 
Vox charts how the drag competition went from a little-watched niche product for queer viewers to a globe-trotting juggernaut, complete with "All Stars" seasons, a dedicated yearly convention, and millions of dollars in profit. Moreover, the featured queens are now bonafide celebrities in their own right, not to mention inspirations for generations of younger viewers.
And, yet, despite its demonstrable success, eponymous host RuPaul Charles maintains that drag cannot become too mainstream, lest the artform lose some of its essential punk rock energy. In an interview with NPR, the drag icon opined, "Drag, at its core, is about challenging the idea of identity. And it actually mocks identity." 
Being mainstream means sticking rigidly with who you are, rather than questioning it and risking making other people uncomfortable, whereas drag thrives in the in-between spaces.
However, even with Ru's reticence to be too accepted, there's no denying that "Drag Race" has become a darling of the Emmy Awards.
RuPaul had no interest in chasing awards stardom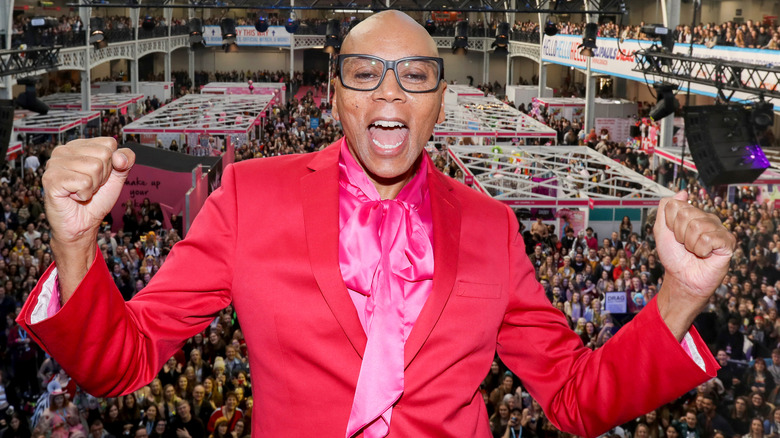 Tristan Fewings/Getty Images
During a lengthy 2016 chat with Vulture, the topic of being mainstream came up once again, and, once again, RuPaul was adamant that she might be famous, "but am I invited to the party? No, and there's a reason for it."
Thankfully, the "Drag Race" host had zero interest in ever being admitted into the upper echelons of society, infamously quipping, "In fact, I'd rather have an enema than have an Emmy." At the time, the interviewer expressed shock that the awards body hadn't recognized "Drag Race" yet.
Ru, of course, had an answer for that, too: The show is too weird, and to acknowledge its greatness would betray everything the stuffy group stands for. Later that very same year, "Drag Race" was finally nominated for an Emmy and won. 
In truly iconic fashion, while accepting the award, Ru quipped that, thanks to the Television Academy, she could have both an Emmy and an enema. The hilarious moment was captured by RuPaul's BFF and co-host Michelle Visage, who cackled in the background (via YouTube).
Drag Race has now made Emmys history with its wins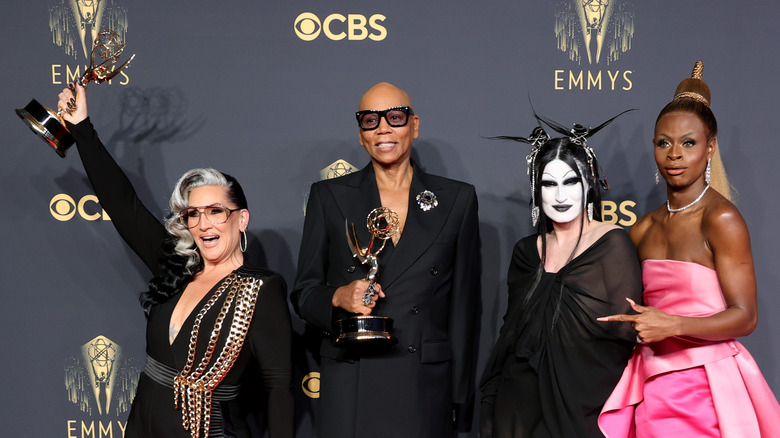 Rich Fury/Getty Images
As Deadline notes, in the years since that first earth-shattering Emmy win, "Drag Race" has gone on to fully dominate the awards ceremony. Its 2021 victory, the show's 24th Primetime Emmy Award overall, also marked the most Emmys won by a person of color to date. 
"Drag Race" emerged victorious in the highly contested Outstanding Competition Series category for the fourth year running. Host RuPaul dedicated the win to everybody watching at home, as well as the featured queens, who hopefully give them hope.
The beloved show beat out the likes of "Nailed It!," "Top Chef," and even "The Voice" to win on the night. In a joint interview with Michelle Visage, for EW, Ru made it clear that the awards love is wonderful, but it's not the point of "Drag Race."
"I've always done what I do because it's what I must do," she said. "Getting that recognition is brilliant, really, for all the people I work with, all of these people who've worked for 'Drag Race' for years; so, in that regard, it's important to me."
Likewise, speaking to Out, the drag icon shared that she hoped awards wins would lead to bigger paychecks for the queens, above all else. The richest "Drag Race" contestants might surprise you, so, clearly, every penny counts.