The Truth About RuPaul And Michelle Visage's Friendship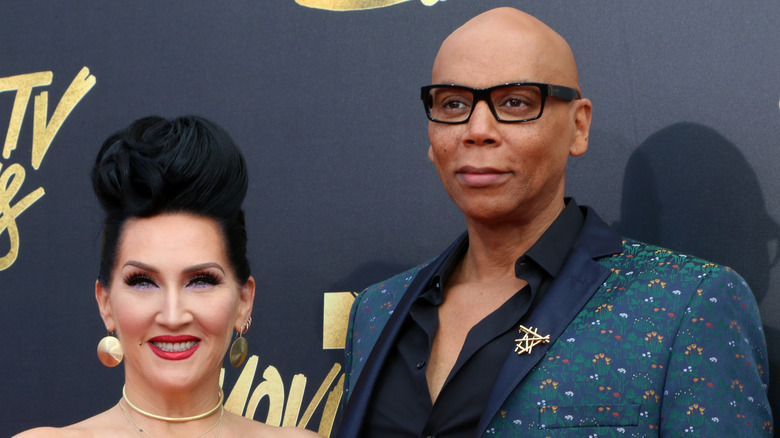 Shutterstock
Fans of "RuPaul's Drag Race" know Michelle Visage as the eponymous host's right-hand woman on the judging panel, frequent assistant on acting challenges, and long-time BFF. The lovable duo also conducts tell-all interviews with the top four contestants ahead of the grand finale as part of their long-running podcast "What's the Tee?" Although often the butt of RuPaul's jokes, Visage gives as good as she gets, and it's obvious every dig is said with love. 
The judging panel has gone through several iterations over the years, but Visage has been a staple of "Drag Race" since 2011. She's RuPaul's ride or die no matter what, to the extent that the drag legend admitted in a Cosmopolitan interview, "I feel bad sometimes on the ['Drag Race'] panel because we cut up like girlfriends and I don't want the others to feel left out but we have a natural chemistry together." Unsurprisingly, their best friendship goes back decades.  
The duo has been inseparable for decades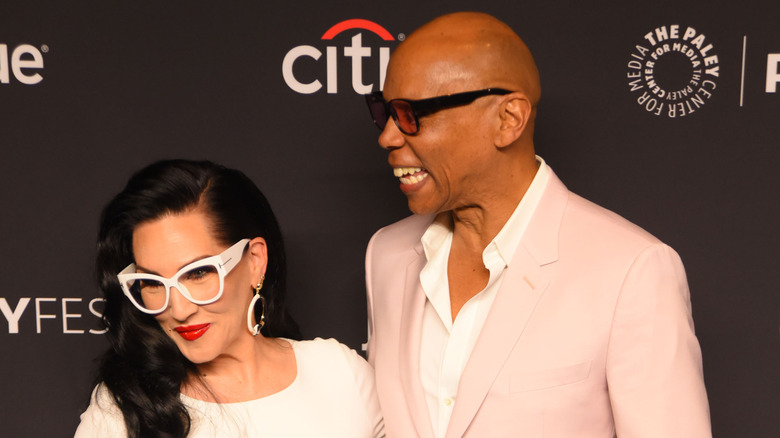 Shutterstock
As RuPaul told Cosmopolitan, Michelle Visage simply kept appearing everywhere and making him laugh until the drag icon couldn't ignore her anymore. Describing his lifelong BFF as "a good egg" and "super smart," the "Drag Race" host noted, "Over the years she popped up in different situations and I thought, 'My goodness, this is someone who I really need to get to know.' I like her a lot. She makes me laugh." After bumping into her so often, RuPaul realized they were meant to be, even reasoning the universe was clearly trying to tell him something. 
ET Canada notes the duo met all the way back in 1988, in the legendary New York City nightclub scene, and have been inseparable ever since — even though they didn't join forces work-wise until 1996, initially hosting a radio show together. "We can complete each other's sentences, we get exactly what each other are saying," Visage said. "Everybody has that one friend where you look at them and they know what you're thinking." 
RuPaul and Michelle Visage are BFF goals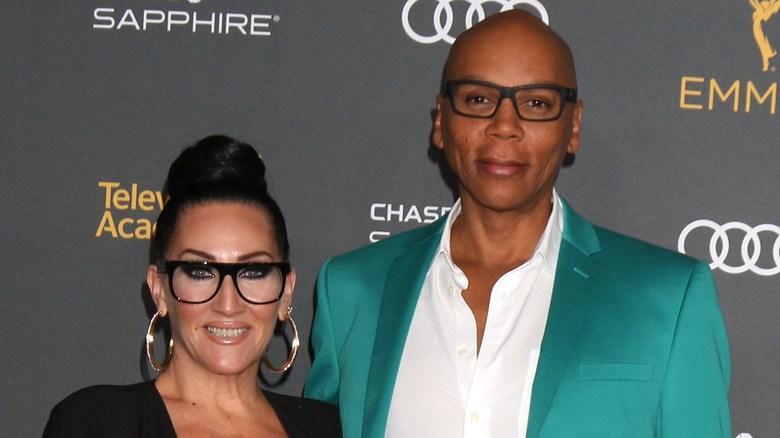 Shutterstock
When RuPaul moved into TV and he became the self-described supermodel of the world, the drag superstar naturally took best buddy Michelle Visage along for the ride. As CheatSheet reports, the bespectacled fashionista was one of RuPaul's regular guests on his self-titled VH1 talk show. SCMP confirms Visage was actually tapped to join "Drag Race" in Season 1, but she was contracted with CBS radio and couldn't take part in an LGBTQ+ show as a result. By the time Season 3 rolled around, she couldn't resist any longer and joined the cast. 
As Visage told ET Canada, although fans might feel as though they know the real RuPaul, she's the only one who truly has the inside track on who he is behind the scenes. "I think people would be surprised to know how quiet, reserved, and also private RuPaul is," Visage said. "Ru likes to separate his personal life and have some things close to him." 
And one of those things, naturally, is her.