Lala Kent Reveals Whether She Regrets Ignoring Warnings About Randall Emmett's Behavior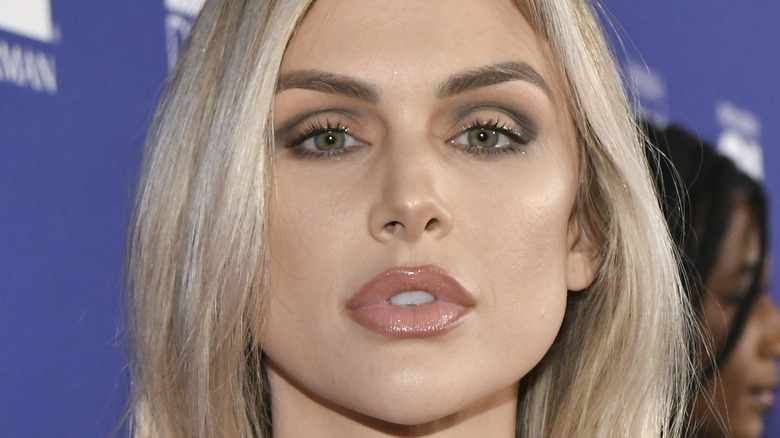 Rodin Eckenroth/Getty Images
There are two types of celebrity break-ups: the hush-hush breakup where the public only realizes the couple is no longer together when they stop seeing them holding hands in public, or the very messy drama that's slowly aired out across the internet. "Vanderpump Rules'" Lala Kent belongs in the second category. Per Screen Rant, the reality star was the instigator behind countless fights on the show, so it only makes sense that her breakup would be just as dramatic as the rest of her life. 
Though it's unclear when exactly Kent began dating Randall Emmett, Lala maintains that they met in 2015 on a work basis, per Us Weekly. Six years and one whirlwind engagement later — which was followed by the birth of their daughter Ocean — the couple announced their split. This coincided with reports that Randall had cheated on Lala in Nashville, and Reality Blurb even circulated photographic evidence. Once the news broke, "Vanderpump Rules" fans waited with bated breath for the explosive reaction they were going to see onscreen from Lala ... and she did not disappoint. Now, Lala is opening up about whether she regrets staying with Randall for as long as she did.   
Lala Kent loves to shade Randall Emmett online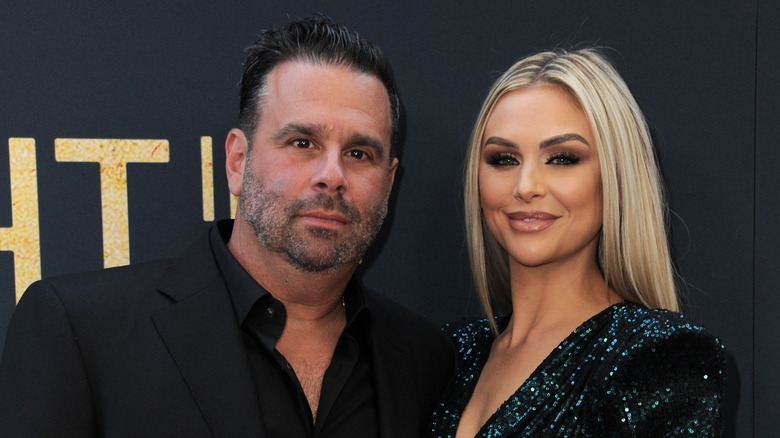 Tinseltown/Shutterstock
Since news of their breakup, there has been no shortage of insight into what went wrong between Lala Kent and Randall Emmett. Lala even candidly admitted that her ex had tainted sex for her, and that most of the time with him she "couldn't wait for it to be over," per Page Six. Lala has also gone into detail about the cheating scandal itself, recently sharing that Randall began dating his current girlfriend the same month that their daughter was born, according to People. 
Lala has thus taken the approach of publicly bashing her ex and calling him out for his actions. As she shared on the podcast "Give Them Lala," she even revealed that the engagement ring that Randall had given her was a fake. However, the TV star does occasionally open up emotionally. Since her split, she shared that she felt her relationship with Randall "wasn't ever real" (via Page Six), which in some ways made it easier for her to move past it. Despite all the hardship, one very real thing did come out of Lala's time with Randall, and it's also the same thing that stops her from having regrets.
Lala and Randall are both grateful that their daughter came out of their relationship
In April 2022, Lala Kent joined Andy Cohen on "Watch What Happens Live," where she opened up about everything from her "parallel parenting" method with Randall Emmett, to wanting to move towards having "zero contact" with her ex. Lala also offered a new emotional take on the breakup. When Cohen asked if she regretted not heeding the warnings of her friends when it came to Randall, Lala had a surprising answer.  "I want to say yes but then I wouldn't have Ocean so I just find that it was all supposed to happen for a reason," she said. "The best thing in my entire life came out of that relationship."
It seems that their daughter Ocean might be the one thing that Lala and Randall agree on. For his part, Randall appeared on his close friend Golnesa 'GG' Gharachedaghi's podcast "Genuinely GG" to share that he had no regrets. "I have Ocean, she has Ocean, and I think we both would say that we have her out of this and how can we not be grateful?" Randall said. Naturally, he followed it up with his own little dig by implying that Lala may have also cheated in their relationship. Clearly, it seems that there's no chance of this drama winding down anytime soon.