Here's Where Kylie Jenner And Travis Scott Are At With The Naming Of Their Son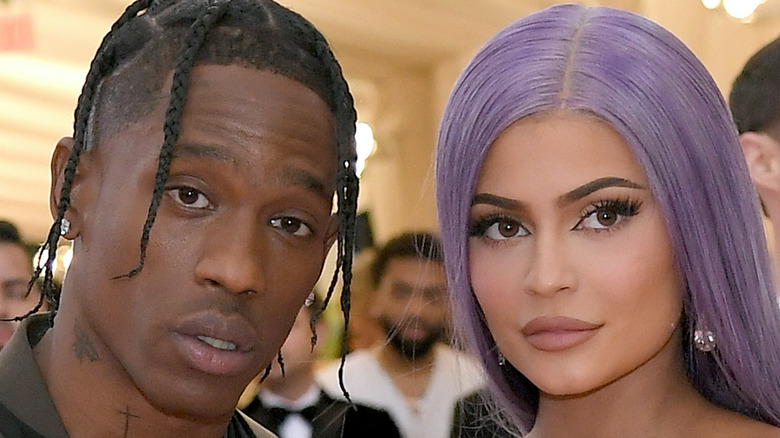 Neilson Barnard/Getty Images
In February 2022, when Kylie Jenner and Travis Scott welcomed their second child into the world, fans were eager to hear the name of the baby boy. The beauty mogul and the rapper revealed that they had named him Wolf Webster, and fans went wild over the unique name.  
Days after the little bundle of joy was born, Jenner and Scott stunned their social media followers when they confirmed that they changed their son's name (via E! Online). The pair explained that the moniker simply didn't seem to fit their son and that they were taking time to figure out the perfect name.
Since news of the name change broke in March, fans have been eagerly waiting for Jenner and Scott to announce their son's new name. However, the couple has been silent. 
Now, new evidence suggests that the famous pair have yet to officially name their new arrival, per Page Six. Perhaps, they're waiting to announce the baby's name on the family's new Hulu reality series, "The Kardashians." 
Fans are still waiting for Kylie Jenner to announce her son's new name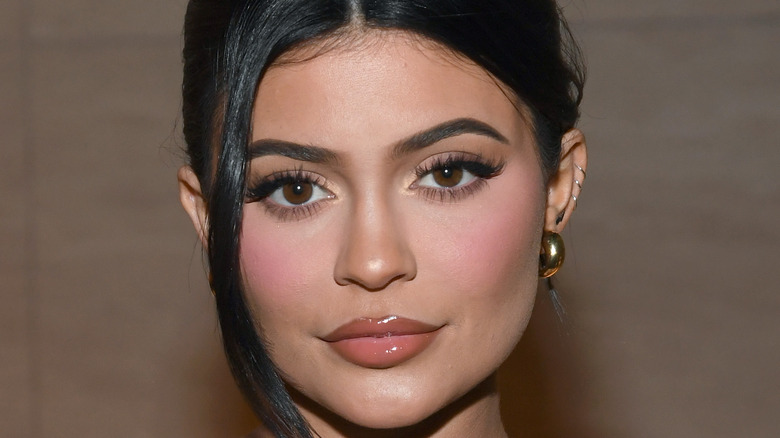 Kevin Mazur/Getty Images
According to BuzzFeed, Kylie Jenner hinted that she and Travis Scott haven't chosen a new name for their son just yet via social media. 
This week, Jenner celebrated the birthday of her niece, Khloé Kardashian's daughter, True Thompson. While at the party, Jenner shared an Instagram story of some gift baskets filled with goodies that Kardashian had made for the kids. In the clip, the basket for Jenner's daughter, Stormi, is clearly labeled with her name, while the other basket is simply marked, "Baby Webster." (Webster is Scott's real last name.)
It's unclear whether Jenner and Scott simply haven't made their newborn son's name official yet or if they're just trying to keep the name a secret by having the basket labeled without his new name (via Page Six). 
Meanwhile, Jenner told Entertainment Tonight that she's weighing some "strong options" when it comes to the baby's name. "We haven't officially changed it. Before I officially change it, I want to make sure. ... Wolf was never on our list. It just was something Khloé suggested. I liked the name. There's nothing against Wolf, it just wasn't him," she told the outlet.
For now, fans will have to continue to wait until Jenner and Scott officially choose a name that suits their new little bundle of joy. Until that time, it's fun trying to guess what name the pair might come up with.