How Many RPDR Winners Never Had To Lip Sync For Their Lives?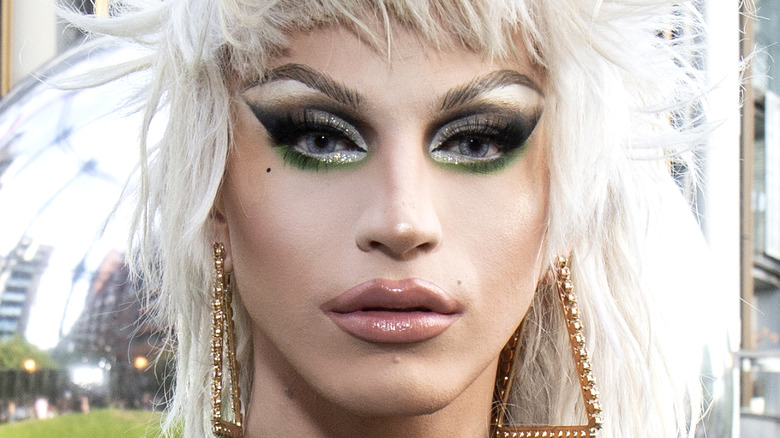 Santiago Felipe/Getty Images
While the reality competition show began as a cult classic, "RuPaul's Drag Race" has won several Emmys, cementing itself as a mainstream staple. Each season sees queens from across the United States fighting to become America's Next "Drag Race" Superstar, with host RuPaul Charles hand-picking the queens from their casting tapes and putting them through various challenges to test their charisma, uniqueness, nerve, and talent (via Cheat Sheet). They must showcase their personality while acting, dancing, singing, and more, but if they falter even slightly, they must perform in the episodic lip sync for your life segment. Naturally, this is when the episode's bottom two queens perform to a preselected song to see who deserves to stay in the competition.
"Drag Race" has aired 14 seasons at the time of writing if we don't include "All Stars" seasons, with each season's winner taking a unique route to the crown. Season 13 winner Symone, for example, experienced various peaks and valleys throughout the season. She was put to the test like everyone else, but her personality and warmth never stopped showing through (via Them). However, she did have to lip sync several times throughout the season, including in the infamous "Bo$$" lip sync with Kandy Muse.
Still, many "Drag Race" winners never lip synced for their life, so let's explore just how many made it all the way without faltering.
More queens than you think never lip synced before winning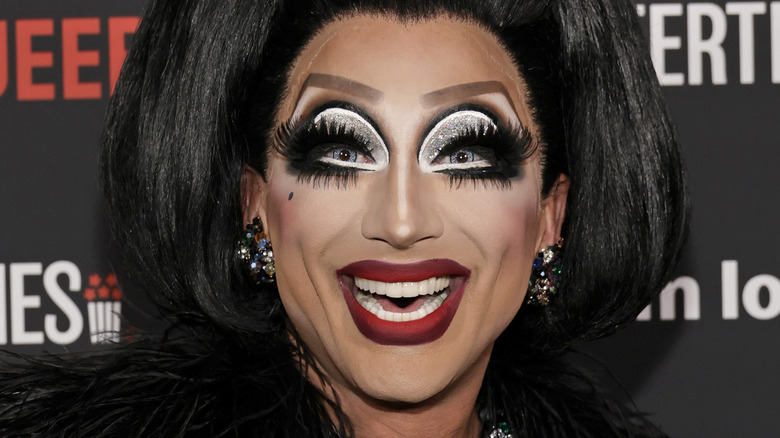 Frazer Harrison/Getty Images
Worth noting is that when we discuss the "RuPaul's Drag Race" winners who never lip synced, we only mean in the lip sync for your life format. Therefore, this list doesn't include "All Stars" winners, who lip sync in the lip sync for your legacy format after winning a challenge, or queens who lip synced at a season finale, as these aren't indicative of a bottom placement in a challenge.
The first that may come to mind is Bianca Del Rio, who won Season 6 of "Drag Race" (via Digital Spy). She was known as a jack of all trades who coasted through the competition on her humor and personality, meaning she was never in peril of leaving. From there, she was succeeded by Season 7's Violet Chachki, Season 9's Sasha Velour, and Season 10's Aquaria (via Primetimer). In this stretch of seasons, only Season 8's Bob the Drag Queen lip synced for her life. Before Del Rio, the only "Drag Winner" who never lip synced for her life was Season 2's Tyra Sanchez, who no longer does drag, per Cheat Sheet.
Queens across the pond haven't been so lucky. Of the three seasons of "RuPaul's Drag Race U.K." so far, none have won without lip syncing for their lives. Season 1 winner The Vivienne competed against Crystal, Season 2 winner Lawrence Chaney lip synced against Tia Kofi, and Season 3 winner Krystal Versace fought against Vanity Milan.
So, there we have it. Just five queens have won "RuPaul's Drag Race" without lip syncing. Still, it's the richest "Drag Race" contestants that may surprise you.