What Inspires Kate And Joey Of Mr. Kate When Working On A New Project - Exclusive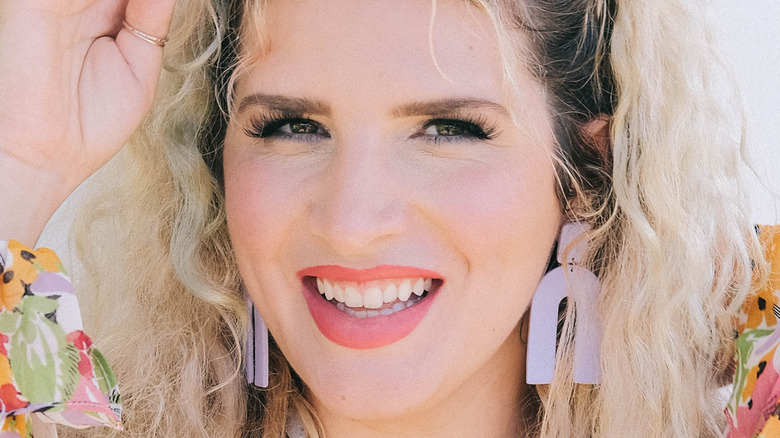 Mr. Kate
We'd all love to think that our interior design skills are top-notch, but sometimes it's best to have the professionals weigh in. Kate Albrecht and Joey Zehr of blog and YouTube channel Mr. Kate have been at this game for a decade, and they can tell you that it is always a good idea to channel your own design eye when thinking about your space — wait, they told us that! In an exclusive sit down interview, we asked Albrecht and Zehr everything from how they got started on YouTube, to what it's like working together as a married pair, to their spring furniture collection. The creative minds behind Mr. Kate highlighted the importance of meeting a wide variety of design needs, all while curating the Mr. Kate look.
Albrecht and Zehr made a name for themselves among the YouTube community at the height of vlogging. Their series, "OMG We're Coming Over," was among their instant hits, as they collaborated with the likes of Jeffree Star, Jason Nash, and The Vlog Squad. Each design that Albrecht and Zehr brought to life not only harnessed their own creativity, but perfectly fit the needs of their client. In our exclusive sit down with the pair, we asked where they source such inspiration to hit designs out of the park every time, and they shared a surprising, insightful answer.
Kate and Joey source inspiration from their new home of Hawaii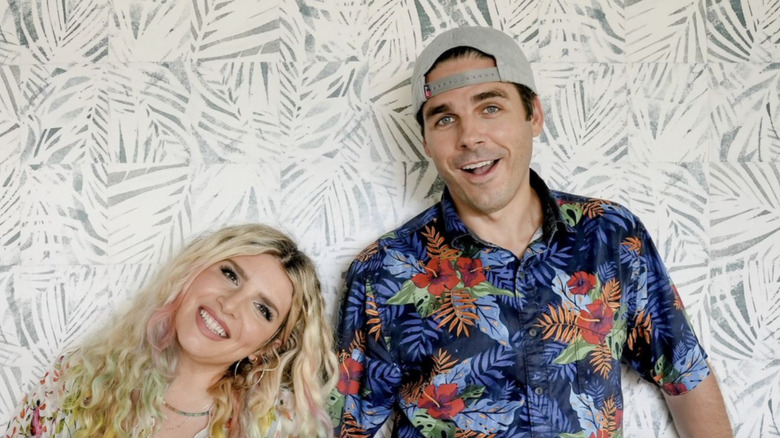 Mr. Kate
Kate Albrecht and Joey Zehr, like so many entertainment industry success stories, cultivated their careers in Los Angeles. The hub of all things pop culture, the city allowed them to establish relationships with other YouTubers and expand their viewership. When the City of Angels came to a grinding halt due to COVID-19, the Mr. Kate creators knew it was time to go.
"[Like] a lot of people through the pandemic, it's a lot of examination of our life and lifestyle. We had been in our LA house for eight years ... and we were ready for a change," Albrecht told us. The pair moved to the gorgeous state of Hawaii, and it's their new home that has allowed Albrecht and Zehr to source a whole new sense of inspiration for their upcoming projects. "There's so much going on in here. We're living in the project as we work on it," Zehr told us.
"The change in setting also has really helped us with the product lines, too," Albrecht continued, "Having that much more inspiration around me and stuff like that. It's been really good because it's a reawakening, in a way."
What's next for Kate and Joey's fixer upper home?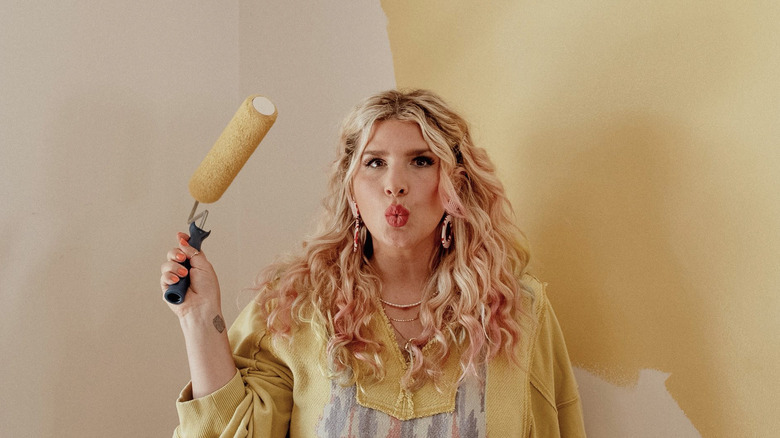 Mr. Kate
Perhaps the funniest moment of our sit down interview with Kate Albrecht and Joey Zehr was when Albrecht shared the term, "Lipstick on a pig." That's the phase that she and Zehr are currently in with their fixer upper home in Hawaii, and this and other projects are allowing Albrecht's creative mind to wander. Zehr shared that while they wait for permits, the decorating phase is taking off, and it's giving the Mr. Kate couple a new opportunity to share their design inspiration with all their followers.
"It's those quick and easy budget-friendly ways to make your space around you beautiful and way more bearable," Albrecht told us. "That's where we're at right now while we wait for the permits, and then come permits, it will be in full renovation mode." The bubbly brains behind the design inspiration of Mr. Kate went on to tell us that their current renovation phase is allowing two worlds to come together — budget friendly renos and big budget demolition projects. If you want to see more, you'll just have to tune in.
Subscribe to the "Mr. Kate" YouTube channel to follow all of Kate and Joey's DIY and interior design projects. You can also check out the official "Mr. Kate" collection on their website.