Was Rihanna's Pregnancy Planned?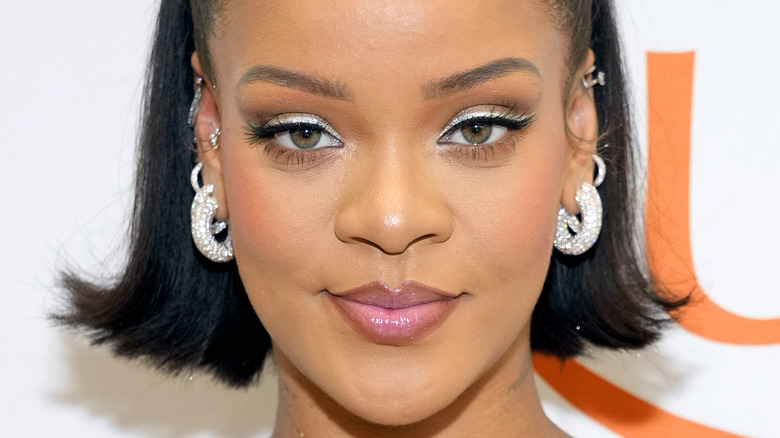 Kevin Mazur/Getty Images
Ever since Rihanna stepped out in New York City with her partner A$AP Rocky and her baby bump, fans have been obsessed with following the singer's pregnancy journey. Since sharing her secret on January 31, the Fenty founder has slowly started to open up about her life now. In March, Rihanna told Elle that she already knows what her parenting style will look like. Referencing the Bravo "Real Housewives" franchise she explained, "Teresa from Jersey does not play about her kids. She will flatten you about those kids. And that resonates with me a lot because I feel like that's the type of mom I'm going to be. Psycho about it. You talk about my kids, it's over."
After completing brief interviews with various publications and reporters, the 34-year-old decided to sit down for an extensive exploration of her first foray into motherhood. In her latest interview with Vogue, Rihanna finally answered the question that's been on fans' minds.
Rihanna's pregnancy is a pleasant surprise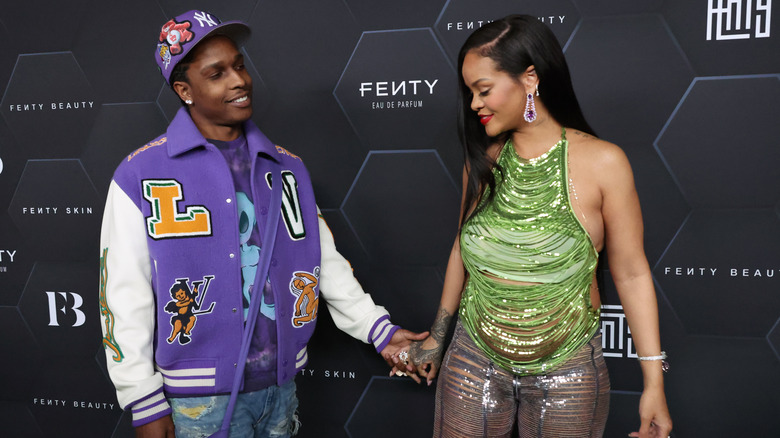 Mike Coppola/Getty Images
While chatting with Rihanna, Vogue's Chioma Nnadi asked the trendsetter if she was trying for a baby. The celebrity responded, "Planning? I wouldn't say planning. But certainly not planning against it. I don't know when I ovulate or any of that type of shit. We just had fun." Rihanna then added that once she discovered she was pregnant, she immediately kicked into mommy mode. She showed her partner A$AP Rocky the results of her pregnancy test and started preparing for the arrival of her firstborn. She explained, "I didn't waste any time. I called him inside and showed him. Then I was in the doctor's office the next morning and our journey began."
Though Rihanna wasn't exactly planning on bringing a new life into this world just yet, she's excited to meet her baby and experience life by their side. The "Love on the Brain" singer shared, "They're going to teach me more than I could ever teach them. And I want them to go for it. I want to see who they are in the world, who they become."