Prince William's Biggest Nightmare Involves Princess Charlotte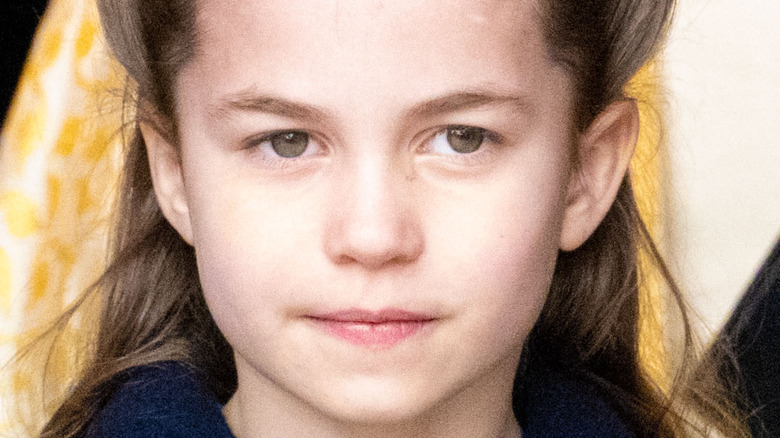 Patrick Van Katwijk/Getty Images
You might think you've got it made when you're a prince. After all, you have servants to bring you anything you like whenever you like and ready access to the finest things in life. Yet when you're a parent, your biggest concern is always your children, even if you're Prince William.
Prince William and Duchess Kate Middleton, who recently celebrated their 10th wedding anniversary, have three children, Prince George, Princess Charlotte, and Prince Louis (via Royal UK). With a marriage lasting over a decade, they have a strong bond and successful marriage, a rare occurrence among the royals (via USA Today).
Both the Duke and Duchess are hands-on parents despite their royal status and work together in raising and supporting their kids. When it comes to the daily work of getting kids ready and out of the house, Prince William shared what turned out to be a nightmare for him and daughter Charlotte.
Prince William's biggest ordeal with Princess Charlotte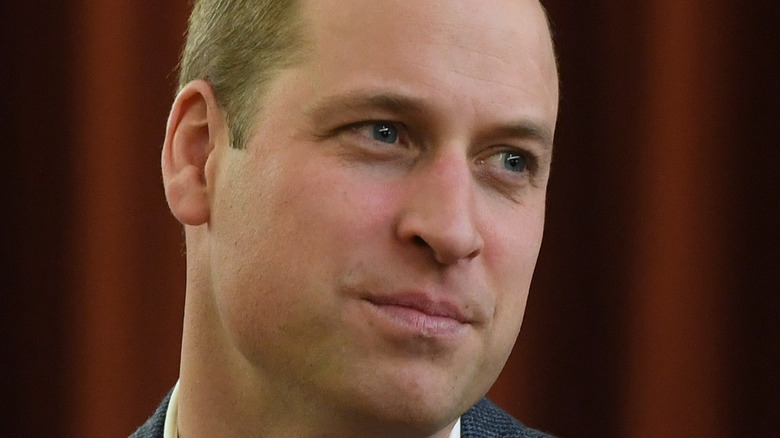 Stuart C. Wilson/Getty Images
Prince William and Duchess Kate were recently visiting a park in Blackpool that had been remodeled from a drug-laden area to renovated grounds where father's groups are held and school children can now play. According to People, while at the park, Prince William stuck up a conversation with another dad which quickly turned to taking care of a girl's hair. The father belonged to a group known as Dads 4 Life, an organization that helps support fathers to become the best dads they can be for their children.
The Duke of Cambridge began commiserating about how difficult it can be just get his daughter's hair done just right. William jokingly advised, "Never try to do a ponytail! Nightmare."
That's when Kate jumped in to ask how far the dad had come in his hair skills, "Have you tried to do a plait [braid]? It's the weaving ... really hard." The Duke chimed in, "I can do a ponytail, but that's about it as I don't have enough hair to practice on!"
Prince William may want to brush up his ponytail skills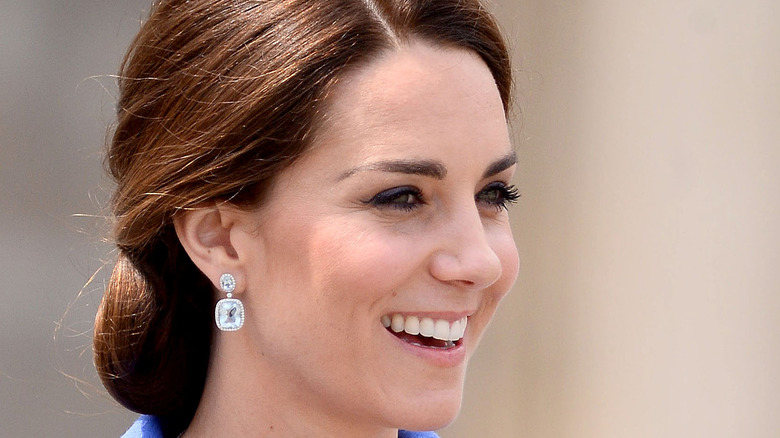 Isaaack/Shutterstock
Prince William might want to consider polishing up his ponytail skills because Duchess Kate hasn't ruled out having another child according to Page Six, while rumors of a new pregnancy always seem to be circulating. While on a tour of the Copenhagen Infant Mental Health Project at the University of Copenhagen, as she met moms and babies, she had baby fever on her mind. Kate told researchers, "William always worries about me meeting under-1-year-olds. I come home saying, 'Let's have another one.'"
A few weeks before that, the couple visited a hospital in Lancashire, England where Kate held babies and visited with parents. Prince William joked that holding babies might get Kate thinking of the future. "Don't give my wife any more ideas," he said.
With two sons and a daughter, one more girl in the family would even out the siblings, not to mention pose another potential ongoing hair styling nightmare to the Duke.