Michael Cohen Reveals What He Really Did With A Subpoena From Donald Trump's Lawyers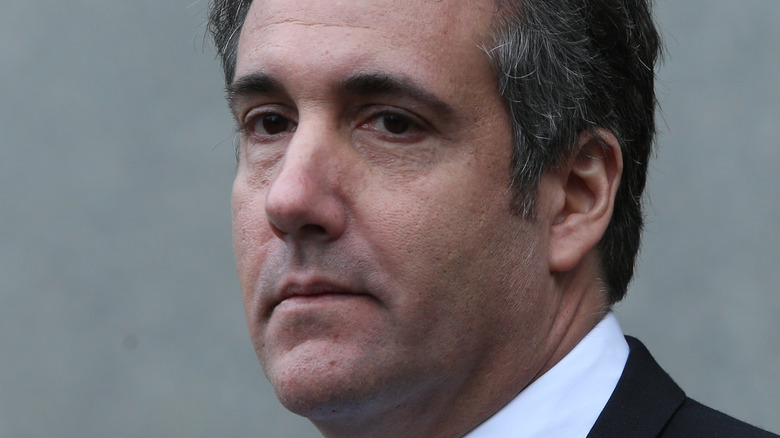 a katz/Shutterstock
2022 has been a big legal year for former president Donald Trump. Not only has the January 6 committee been circling closer to the former president — the committee spent six hours interviewing Trump's daughter, Ivanka Trump — but legal issues from before Trump became president are also being dealt with.
Back in 2015, protestors clashed with security guards outside of Trump Tower. A group formed outside the building, with some dressed as members of the KKK, while others held up signs saying "TRUMP: Make America Racist Again," according to CNN. The group has filed a lawsuit against the former president and his security guards, who, according to video taken by local New York City news network Channel 1, ripped away protestors' signs and got physical with them, including shoving and punching them.
While the lawsuit was filed back in 2015, Reuters reports that the case is still open. In fact, Michael Cohen, Trump's former personal attorney and fixer, was recently subpoenaed by Trump's lawyers to be deposed about the situation, per Business Insider. Cohen is allegedly a key witness to the events, with one of the lawyers for the protestors going so far as to call Cohen's testimony "crucial" to their case, saying in a statement to Business Insider that Cohen is "an essential witness to trial."
The only problem? Cohen wants nothing to do with Trump. At least not where this case is concerned.
Michael Cohen won't be testifying for Donald Trump's lawyers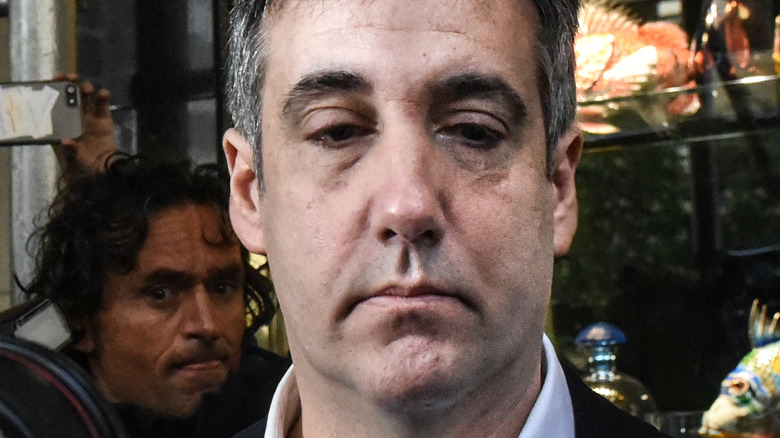 Bloomberg/Getty Images
Michael Cohen might be looking forward to his trial against former president Donald Trump to move forward, whether it's the claim that Cohen's making for unpaid legal fees, or for when he was sent back to prison after being released to house arrest when the COVID-19 pandemic began (via Business Insider).
Cohen's return to prison has already been called "retaliatory" by the federal judge who ordered him back home, which should only help his case against the former president. At the time, Cohen had been working on a memoir, and his return to prison was seen as a way to silence him. Trump has every reason to want Cohen to keep his mouth shut. After all, Cohen is ashamed over his longtime connection with Trump. According to The Associated Press, Cohen has "vowed to continue providing information, testify, documents and [his] full cooperation on all ongoing investigations that ensure that others are held responsible for their dirty deets and that no one is ever believed to be above the law."
But when it came to being subpoenaed to give a deposition for the 2015 case against Trump by one of Trump's lawyers, Alina Habba, Cohen told Business Insider he had "no interest in being involved" with Trump's defense. Plus, according to Cohen, the subpoena never explained why he was being called as a witness for Trump's defense, let alone the need for it. "So I elected to ignore it."