What Is The Theme Of The 2022 Met Gala?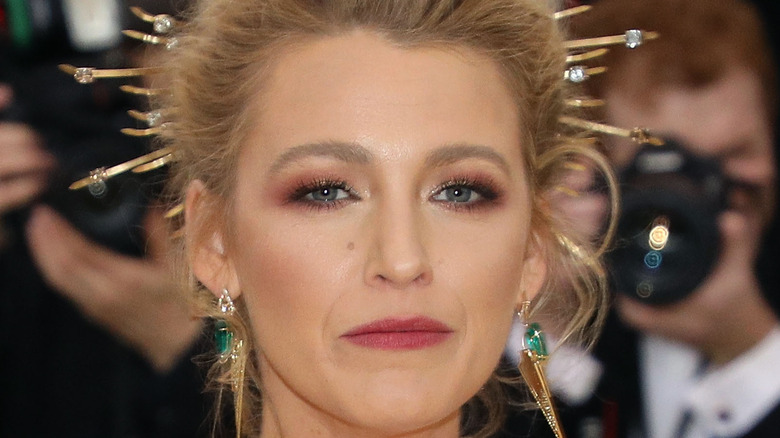 Taylor Hill/Getty Images
After two years of pandemic-related cancellations, delays, and changed dates, the Met Gala — sometimes referred to as "fashion's biggest night" — is set to finally return to the first Monday in May. According to People, actors Blake Lively, Regina King, Ryan Reynolds, and Lin-Manuel Miranda will co-chair the grand event's long-awaited return to normalcy. 
This year, the gala's honorary hosts include designer Tom Ford, Vogue editor-in-chief Anna Wintour, and businessman Adam Mosseri. While we won't know who will attend the event until the stars start to arrive on the red carpet, we're hoping the gala's regulars like Zendaya, Kylie Jenner (who missed out on the 2021 Met Gala), and Harry Styles are planning to walk the infamous Met steps. They and others such as Rihanna have delivered some of the most iconic Met Gala looks of all time.
With such high expectations for the event's return to May, the theme has to be equally exciting. Luckily, this year's selection builds upon the last (via Harper's Bazaar). While the 2021 Met Gala was titled "In America: A Lexicon of Fashion," this year's event is named "In America: An Anthology of Fashion."
The 2022 Met Gala builds upon its predecessor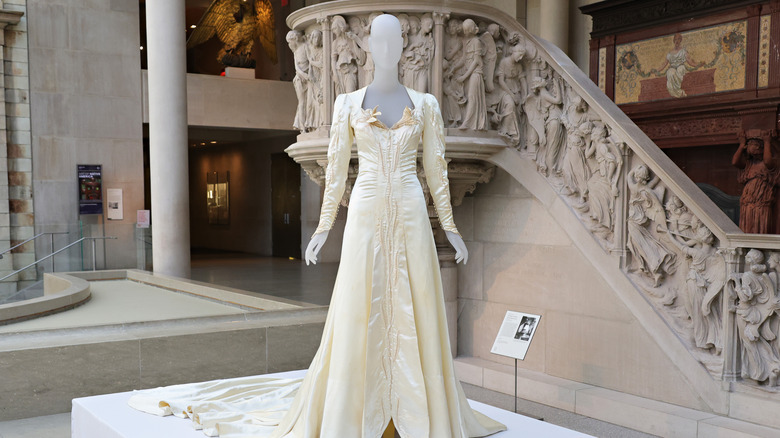 Cindy Ord/Getty Images
According to Vogue, the 2022 Met Gala features a formal "gilded glamour, white tie" dress code. That means guests are expected to channel the charm of the Gilded Age New York, a time marked by extravagance, when getting dressed. During the era, women commonly wore dresses that mixed fabrics and featured accessories such as lace and ruffles. 
People who follow the gala's red carpet can probably expect to see looks resembling the costumes actors wear on the hit Netflix series "Bridgerton." The Regency era series is packed with women in jewel-toned gowns, sporting lacy gloves, and embracing over-the-top hairstyles (via Glamour). However, the best source of inspiration for the "In American: An Anthology of Fashion" theme is possibly HBO's newest drama "The Gilded Age." If the series' styling choices are any indication of what we can expect to see May 2, then this year's Met Gala will feature lots of long white gloves, large hats, and feathers. 
The series' lead costume designer, Kasia Walicka-Maimone, described the era as, "A very new and exciting period in fashion, in technology, and art." Walicka-Maimone added that the period provided a wealth of inspiration (via Variety). Hopefully that will be the case at the 2022 Met Gala.