Captain Lee Rosbach's Message To His Wife Has Fans Swooning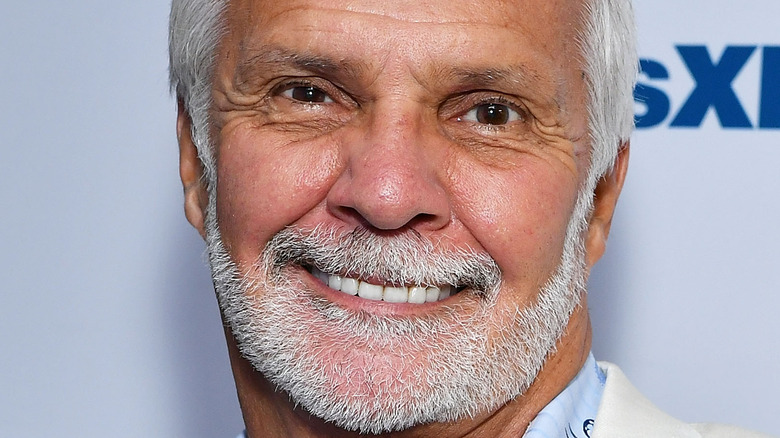 Slaven Vlasic/Getty Images
When people think of reality show stars, people like the Kardashians typically come to mind — you know, people that make their entire lives around the profession. While there's nothing wrong with that, there is another end of the spectrum. The "Below Deck" Captain, Lee Rosbach, lovingly known as the "Stud of the Sea," is the exact opposite. Yes, he's been on 8 seasons of the show, but he also hasn't forgotten where he comes from. More specifically, he hasn't forgotten who he comes home to. Captain Lee Rosbach just shared a special celebration of love with his wife on Instagram, and it will make you believe in reality television stars again. 
Captain Lee doesn't keep his relationship a secret. The man has been vocal about his love for his wife on the show, even shares his advice for a successful relationship. The captain also shared the not-so-great moments, like when his son died of an overdose. While some couples can't come back from such a traumatic event, the experience seems to have made their relationship even stronger. The couple reportedly opened a rehab center together after their son's passing. 
If all of that isn't proof enough that Captain Lee and his wife, Mary Anne, have a strong relationship, then his latest Instagram post will solidify it. 
Captain Lee wishes his 'bride' a happy anniversary
We've all seen the social media posts of people celebrating their anniversaries. You know, the typical love-you-so-much, it's-been-the-best-year-ever style messages. Well, this seaman is looking at your relationship and doubling down. For his anniversary, Captain Lee Rosbach posted side-by-side photo of him and wife Mary Anne, and it's a visual reminder of how much love he has for his wife. If the visual isn't enough, it also comes with a heartfelt message that makes you feel like they were just married yesterday. 
"Here's the start of the first 47 yrs, and the beginning of the next. Happy Anniversary to my bride," the captain said in his Instagram caption. "I love you now more than ever." Is your heart bursting? Because ours is. 
It's not just his job that makes Captain Lee loved by many. As one Instagram comment reads, "Very attractive man. You know what makes you even more attractive? The incredible Love and Respect you have for your Wife!" Honestly, the commenter isn't wrong. It's hard not to love a man that shares this much outward love. It's contagious! 
Kate Chastain may have a special anniversary surprise for Captain Lee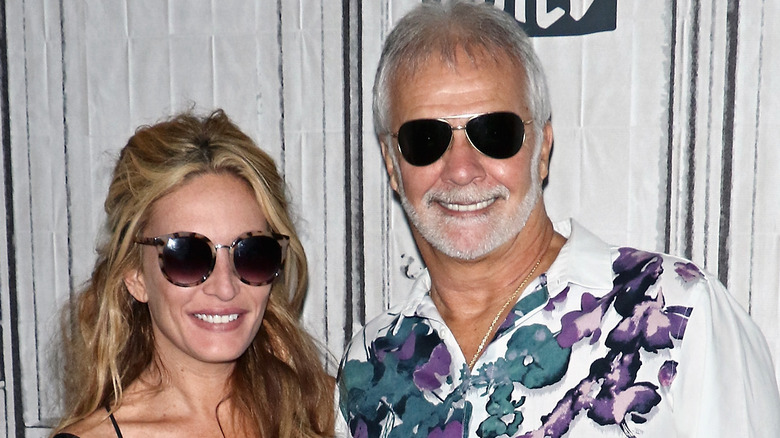 Jim Spellman/Getty Images
If you're wondering if Kate Chastain had anything to say about Captain Lee and Mary Anne Rosbach's anniversary, the answer is: of course she did. Arguably the world's favorite captain and chief stewardess pair, the two grew extremely close during their time on "Below Deck." In fact, according to Bravo TV, the "Stud of the Sea" even dubbed Chastain one of his "very best friends."
Chastain didn't just have something to say about the adorable Instagram photo though. According to her comment on the photo, the retired stew is planning a vow renewal for her friends. "I can't wait to plan you guys' vow renewal!!!," she wrote underneath Captain Lee's image. "Let's discuss over Kobe chili dogs this week."
There are no words for the level of excitement that this comment brings. All we can say is that there better be a "Below Deck" special to show the vow renewal, because this is something the world definitely wants in on.