Claudia O'Doherty Talks Killing It, Craig Robinson, And Filming Obstacles - Exclusive Interview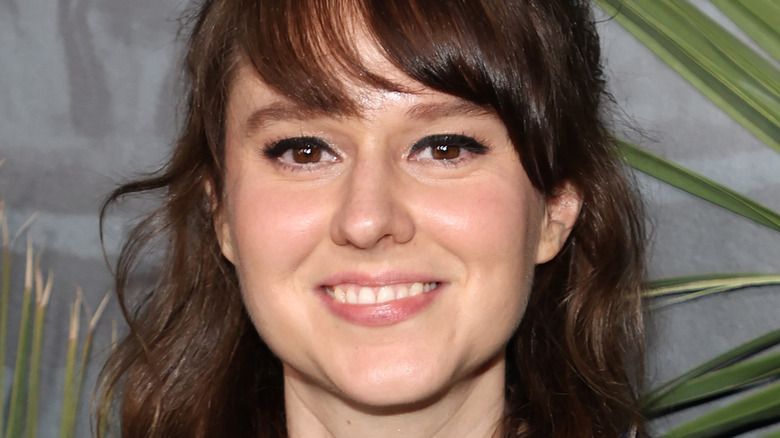 Amy Sussman/Getty Images
Television comedies have always held unique charm, but because of streaming, series are now able to get weirder and funnier than ever due to not being required to follow strict cable network guidelines. Series like Peacock's "Killing It" can then lean fully into their cooky premises and deliver punchline after aptly-timed punchline. "Killing It" follows Craig Robinson's character, also named Craig, whose troubles include needing $20 thousand to establish a company that will change his life forever.
The catch? The series opens with a successful, rich Craig in the future, recounting how he got there. Instead of wondering if he ever makes it, viewers see his turbulent road to wealth and success, which ultimately includes teaming up with Claudia O'Doherty's Jillian G. to hunt pythons in Florida. As Jillian explains to Craig in Episode 1, the state of Florida pays people who kill these pythons, as they're an "ecological disaster" for the natural wildlife in the area. This comes from a surge in popularity when many bought them as pets, only to then release them into the Florida swamps when they got too big or people simply didn't want them anymore. Ultimately, through this series of tests, O'Doherty and Robinson show exactly what they're worth as actors.
O'Doherty — whose prior credits include "Inside Amy Schumer," "Squinters," and "Trainwreck" — is a clear standout in the show as Jillian. We at The List recently sat down with her to discuss all things "Killing It," and she revealed her filming obstacles, what working with Robinson was really like, and how one particular scene from Episode 1 was a trip while auditioning and filming for the series.
Claudia O'Doherty describes Killing It and working with Craig Robinson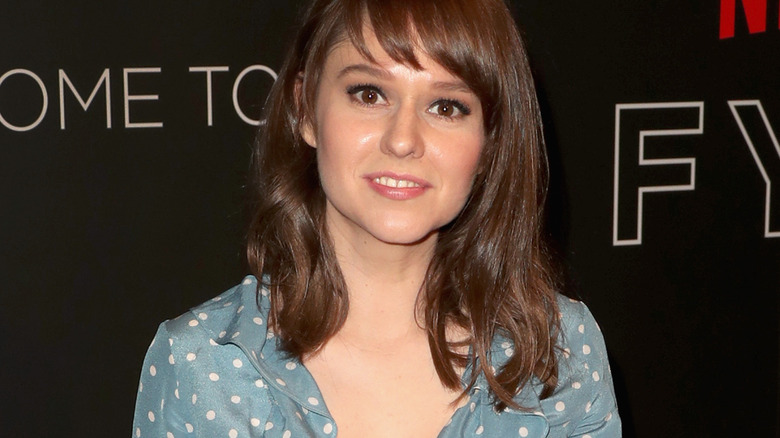 Frederick M. Brown/Getty Images
What can you tell us and tease generally about "Killing It"?
"Killing It" is a very funny show that happens to take place in Florida during the state run Python hunt. It stars Craig Robinson and a lot of really funny other actors. It's set in 2016, and it's deeply surprising. A lot of stuff happens that you wouldn't necessarily expect. It's this pretty ambitious, but mainly very funny show.
You play Jillian, and she's very zany and really always optimistic. You played her so well, but we wanted to ask, how did you approach bringing her to life and all of her eccentricities?
Jillian is the exact kind of character I love to play. I like to play two kinds of characters that I find funny. It's either main idiots or friendly idiots, and she's one of the friendly idiots. I also really like liars, and Jillian lies all the time. She's a pretty bad liar, which I find quite funny. 
I've been doing comedy shows in festivals for years and figuring out how I can be funny, so it fit in with that. When I heard about the character and the show, I was like, "That would be a dream role for me." It's rare that I hear about a part to audition for that I'm like, "I think I could do that," but that's how I felt about this one.
Jillian, she's very well rounded, and I feel like she's one of the most full of life characters I've seen on TV in a while. As you noted, you star opposite Craig Robinson. What was it like working with him and how did your dynamic form or evolve?
It happened pretty quickly [because] the audition was over Zoom with Craig. That was the first time I'd ever met him, but we both felt like we had pretty good chemistry. We have really different energies, but that makes for something fun to watch. We had so much fun together. It was always so fun hanging out with him on set.
Claudia O'Doherty reveals whether real snakes were used on set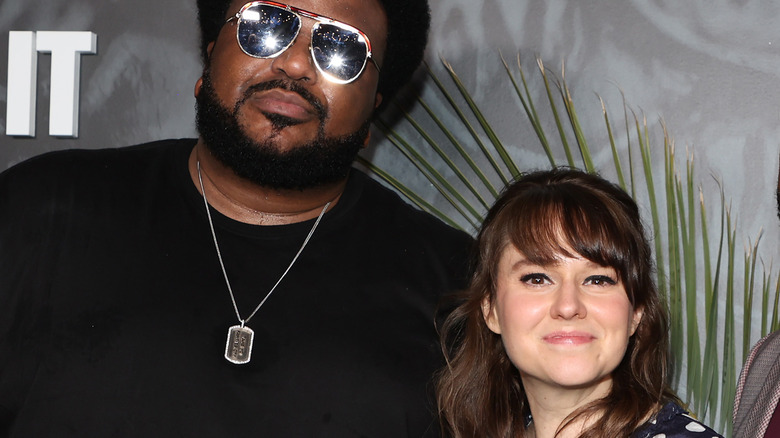 Amy Sussman/Getty Images
One of my favorite scenes is in Episode 1, and it's just you two, you're in the car, you've just stopped to kill this snake, and then it is alive in the car, and you're whacking the hammer around everything. What was that scene like for you, filming it?
That was a really funny one to film, because we had to do it a million times, because it was a combination of having to film it on the actual right road, and then we also had to do the special effects to put the snake stuff in there, and there was a crash stunt. We ended up filming that scene over and over again over many days. It was also the audition scene, so we knew it so well. I could probably still do all the lines from that scene with you right now because I'm so familiar with it. I do remember, on the last day of doing it, we had just figured out how to do this. We were like, "Now it's good." It's funny. It was really fun. That was the first time we got to ... it was like, "Here's a rubber hammer. Here's a rubber snake. You're covered in snake blood." It was a lot going on.
So, just to be clear, there were not real snakes on set? [Laughs]
There were occasionally real snakes on set, but obviously never for anything that involved killing. All the snakes were taken very good care of by the American Humane Society. Occasionally, they would use a snake for an insert shot, but we were never actually holding snakes, and certainly never hammering any.
What obstacles did you face while filming, whether for that scene or for in general?
It got really cold by the end of the shoot. We shot it in New Orleans, and we were delayed because of Hurricane Ida. We were going to be wrapping a month or two earlier than we did. As a result, the show is set in Florida and we're costumed for Florida swamp weather, but it was actually freezing cold in February. That was pretty challenging for me. I don't like being cold, and snakes don't like that either, so we have that in common.
Season 1 of "Killing It" is now streaming exclusively on Peacock.