The Surprising Connection RuPaul Charles Has With Senator Cory Booker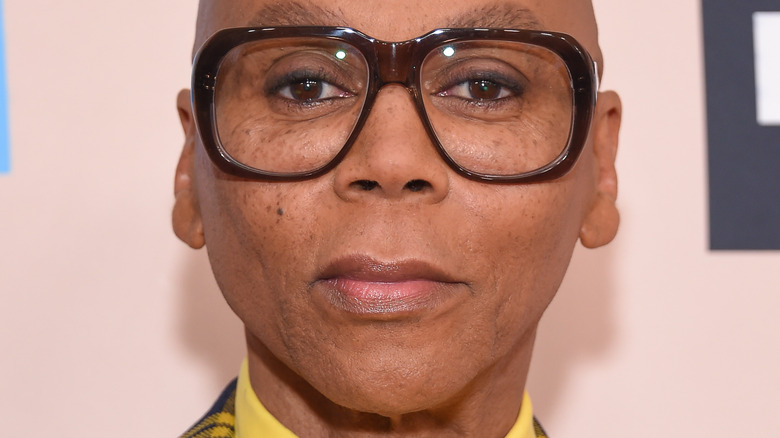 DFree/Shutterstock
You might think that RuPaul Charles and Senator Cory Booker are opposites. After all, one is in the world of queer entertainment, and the other thrives in the harsh world of politics — and their personal lives differ a bit, too. For instance, RuPaul's relationship with his husband, Georges LeBar, has lasted close to 30 years as of this writing (via the Daily Mail), while Booked called his relationship with Rosario Dawson quits after two years, per People.
Yet, the two men certainly have some similarities in that they are groundbreakers who fight for equality, albeit in their own ways. As a United States senator, Booker led the introduction of a milestone LGBTQ+ rights bill (via Cory Booker). Known as the Equality Act, this bill strives to protect LGBTQ+ Americans through federal non-discrimination laws.
Similarly, RuPaul has been promoting equal rights for the LGBTQ+ community. With VH1's "The RuPaul Show," he brought drag into our homes and tried to normalize it back in the '90s when it was not yet mainstream. RuPaul was also one of the first openly gay talk show hosts (via People). Now, "RuPaul's Drag Race" has been promoting LGBTQ+ culture, as well as the empowerment of women and people of color, for over a decade (via Dazed).
Surprisingly, these men have even more in common.
What RuPaul learned about Senator Cory Booker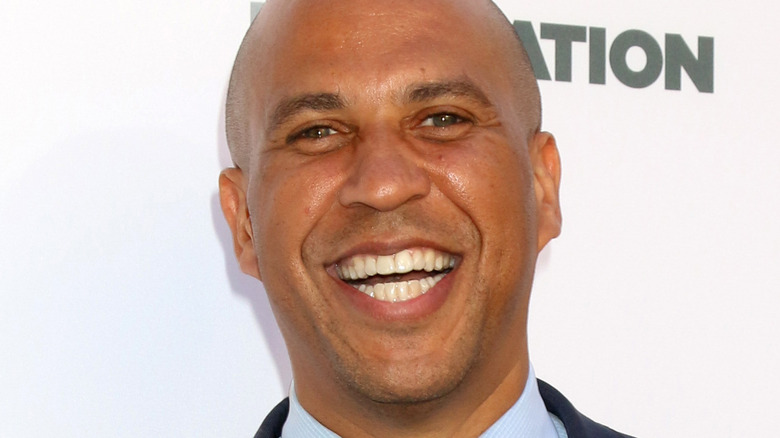 Kathy Hutchins/Shutterstock
Ultimately, the two are connected because RuPaul Charles participated in a PBS series "Finding Your Roots." The show traces DNA from celebrities to help them find their family lineage. It was there that RuPaul discovered that he and Senator Cory Booker share identical DNA (via HuffPost), making them cousins.
When RuPaul learned the results, he said of Booker, "He looks like my kin. There's a sweetness about him that I've always loved and an intellect that's undeniable." In typical RuPaul style, he added, "But every time I've ever seen him, he reminds me of my cousin Yula."
Meanwhile, Booker was equally excited at hearing that the two men come from the same family tree, and shared on the "The Wendy Williams Show" that he "told everybody that would listen in my world."
Booker continued, "I love RuPaul, and I haven't had a chance to talk to him since the news was revealed, but I was very happy about that news and I hope that he and I can have a family reunion sometime."
It's safe to say fans of both of these men would love to see that, too.