The Actors Who Have Played Hattie Adams On Days Of Our Lives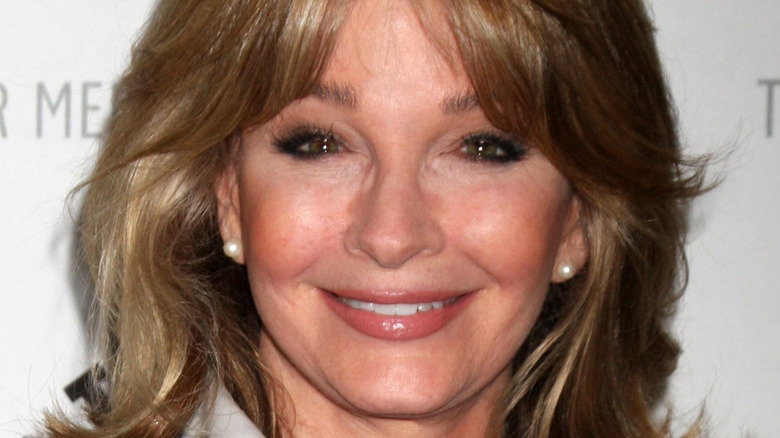 Kathy Hutchins/Shutterstock
"Days of Our Lives" has created some of the wackiest and most colorful characters on daytime television. The NBC soap opera often introduces new characters for fans to enjoy, and one of the most comical of them all is Hattie Adams. "DOOL" fans first saw Hattie in 2000 when she was working as a waitress alongside Nicole Walker's mother, Fay (via Soaps). At the time, Hattie was said to be very unhappy in life, and it was mentioned that she should see a therapist. When she met her therapist, Dr. Marlena Evans — one of the longest-running characters on the show — she was shocked to see the uncanny resemblance they had with one another.
Of course, Stefano DiMera took advantage of Hattie's likeness to Marlena and enlisted her to get plastic surgery to look exactly like Marlena, per Soaps in Depth. Hattie then wanted to act more like Marlena in hopes of winning the heart of Roman Brady. However, Hattie never carried out her plan, and she soon left Salem.
Although Hattie and Marlena are dead ringers for each other, the role of Hattie has been played by two different actresses, and they have a strong connection to one another.
Deidre Hall's real-life twin sister originally played Hattie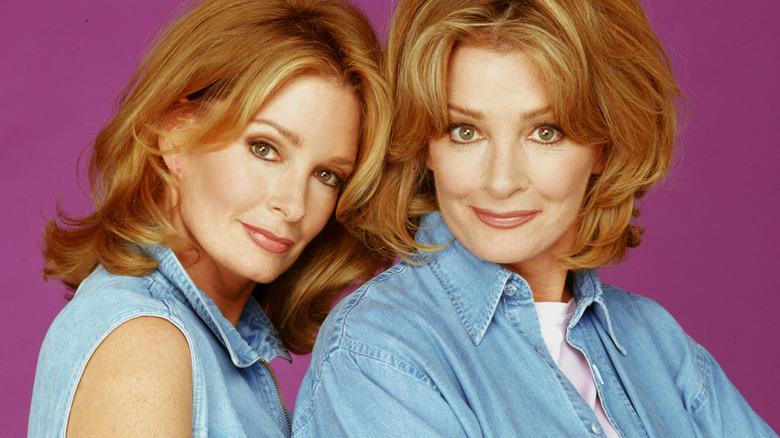 Jeff Katz/Getty Images
When Hattie Adams was first introduced to "Days of Our Lives" viewers back in 2000, the actress who played the role of Marlena's doppelganger was Andrea Hall. Andrea is the real-life twin sister of the soap's fan-favorite actress Deidre Hall (Marlena). So, the two sisters got to work together in a fun new way. However, Andrea was no stranger to "DOOL." The actress actually played the role of Marlena's twin sister, Samantha Evans, in the late 1970s (via Soaps in Depth).
Samantha was an out-of-work actress who suffered from substance abuse issues. She proved to be a very jealous person and wanted her sister's life. So, she attempted to swap places with her twin sister after having Marlena institutionalized. After Samantha's true identity was revealed, Samantha ended up in jail and was later murdered by the Salem Strangler, who believed her to be Marlena.
Andrea's casting on the show made history, as "Days of Our Lives" holds the soap opera record for being the first to ever cast real-life twins, per Little Things. Andrea returned to the sudser decades later as Hattie. However, that wasn't her last run on the daytime drama.
Deidre Hall has pulled double duty as Marlena and Hattie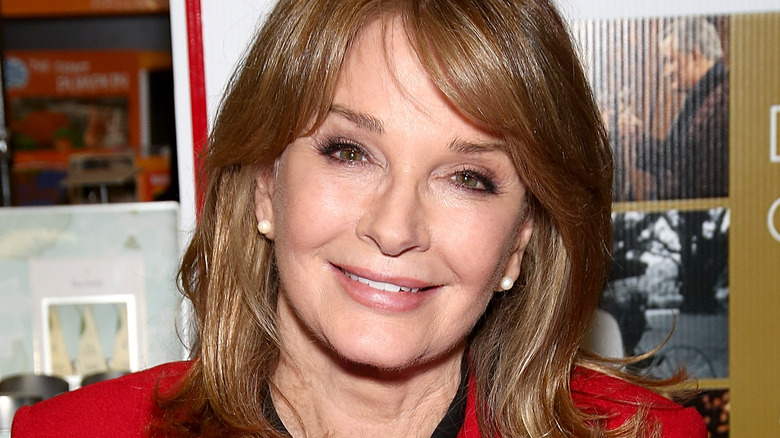 Paul Zimmerman/Getty Images
After Hattie Adams' original exit, "Days of Our Lives" viewers didn't see the character again until 2004. However, this time around, Deidre Hall pulled double duty as both Hattie and Marlena for Hattie's brief re-appearance in Salem. Since that time, Hattie has been seen off and on by "DOOL" fans. In 2016, Hattie had a longer stint when she befriended Hope Brady (Kristian Alfonso) after she went to prison for murdering Stefano DiMera. Hattie helped Hope to escape from prison and after things settled down, Hope helped clear Hattie's name so that she could be released from jail as well, per Soaps.
Hattie still hoped to win Roman Brady's heart, and even tried to impersonate Marlena after she was mistakenly locked away in a mental hospital. Eventually, her plan was ruined but Hattie made up for her devious deeds by helping to save Marlena's life in 2018 when the beloved character was in a coma and her family was ready to take her off life support (via Soaps in Depth).
While Hattie isn't a character that is on the canvas very often, she always delivers laughs whenever she pops up in Salem.