iCarly Stars Jaidyn Triplett & Laci Mosley Dish On Working With Josh Peck - Exclusive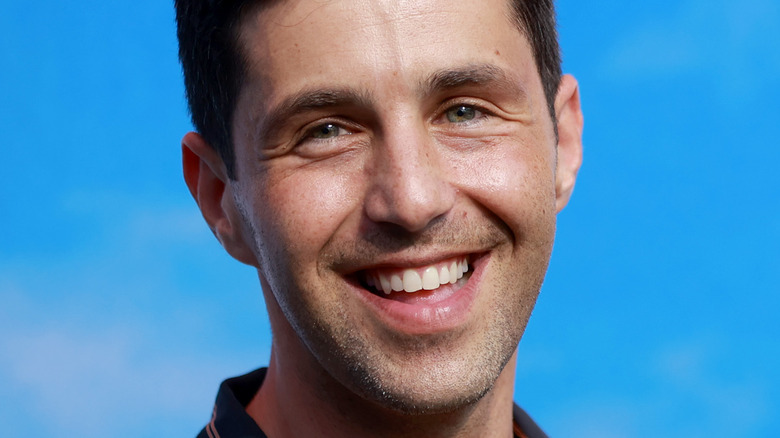 Matt Winkelmeyer/Getty Images
As shown in the Season 2 trailer, fans of "iCarly" will get to see a special guest star on the series this season — Josh Peck. Seeing him reunite with Miranda Cosgrove and Jerry Trainor will undoubtedly be a nostalgic moment for everyone who grew up watching "Drake & Josh," the early aughts sitcom starring Peck that also featured Cosgrove playing his sister and Trainor in another recurring role.
But the news that Peck would have a part in "iCarly" this season may have been even more exciting for the cast, who also grew up watching him on Nickelodeon. "I remember he was in a golf cart, and I was walking out of my trailer, and he was right there," actress Jaidyn Triplett, who plays Millicent, gushed during an exclusive interview with The List. "And I was like, 'Oh, mom! That's Josh from 'Drake & Josh'!"
Being able to star alongside Peck was a pretty incredible experience for actress Laci Mosley (who portrays Harper), too. "I watched 'Drake and Josh,' and all the iconic memes, so working with him was really fun," she told us.
The "iCarly" duo also told us exactly what it was like having him on set for two episodes this season.
Josh Peck was always telling stories about his son on set
As much as fans may anxiously await Episode 6 to see Josh Peck, the anticipation was just as strong for the "iCarly" cast when they were filming. In fact, even for the scenes that Laci Mosley wasn't a part of, she would hang around the set just to watch Peck in action. "We'd be at the end of takes, and sometimes, I'd be hiding behind a set piece, because I left the scene, and I would sneak over so I could get behind the monitor and see what he was doing at the end of takes," she admitted.
In addition to watching him act, it was fun for the cast to hear all his stories about his off-set life with his son. "He definitely had father energy just like Nathan [Kress, who plays Freddie]," Jaidyn Triplett told us. Considering that she plays Kress' stepdaughter, she would certainly know.
Having two father figures on set was something the entire cast certainly seemed to notice. "They both have very strong father energy," Mosley also pointed out, joking, "except Nathan won't let us call him 'daddy.'"
New episodes of "iCarly" are available Fridays exclusively on Paramount+.