Alec Baldwin Reveals Why He And Hilaria Continue To Have More Children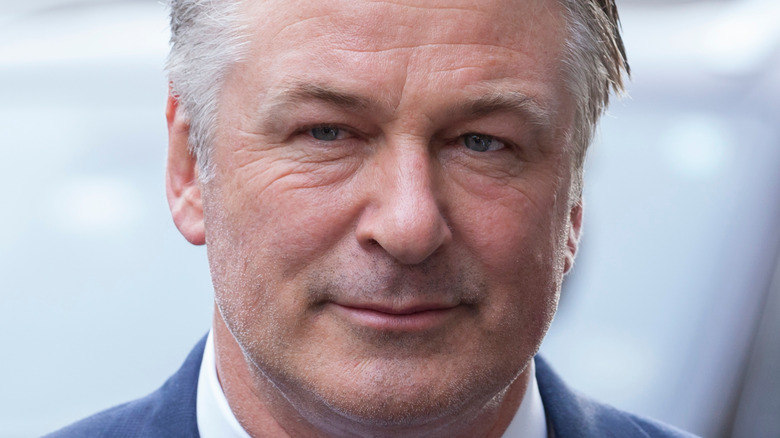 lev radin/Shutterstock
The announcement that Alec Baldwin, 64, and his wife Hilaria Baldwin, 38, are having another baby was quite a shock for everyone, apparently including them. "After many ups and downs over the past few years, we have an exciting up and a huge surprise: another Baldwinito is coming this fall," she wrote alongside a video on Instagram. "We were pretty sure our family was complete, and we're beyond happy with this surprise."
The new baby comes after an unsettling time for the family. In October 2021, while filming a movie, Baldwin shot a prop gun and hit two set members, fatally striking Halyna Hutchins and injuring another director (ABC News). Baldwin did not seem to be coping well immediately after the incident and appeared upset on the set (via People). The case is still being investigated.
In addition to the recent tragedy, Hilaria has had a history of pregnancy loss and admitted this new pregnancy is nerve-wracking. She revealed on Instagram that she's previously experienced chemical pregnancies, miscarriages, and a round of in-vitro fertilization (IVF).
The couple already has six children together (Baldwin has another from a previous relationship, too) so you might ask why they're having another baby.
Alec Baldwin spoke highly of parenthood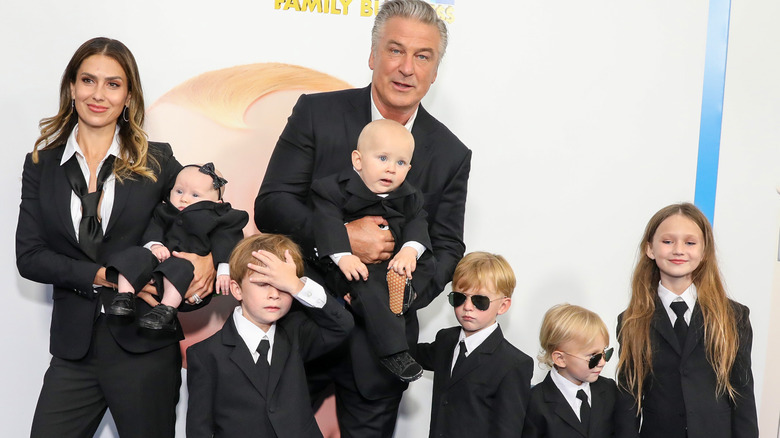 Monica Schipper/Getty Images
Alec Baldwin addressed naysayers who apparently keep asking why he and his wife continue having children in a post on Instagram. "People ask why," the former "30 Rock" star wrote. "This is why. Being a parent is the ultimate journey." The post included a video of his daughter, María Lucía, smiling and laughing into the camera. In the background, a woman (perhaps Hilaria Baldwin?) can be heard speaking Spanish over the sweet coos of the baby.
You may recall that back in 2020, there were questions about Hilaria's purported Spanish ancestry (via The Guardian). In one instance on a cooking show, she appeared to lose both her Spanish accent and her memory of the word cucumber (via YouTube). Critics on social media poked further holes into her alleged family roots. 
Hilaria attempted to set the record straight soon after as she took to social media to explain she was born in Boston, Massachusetts. Previously, her birthplace was listed as Mallorca, Spain. That was even the case on her agency's website. The star claimed the mix-up was an error.
The Baldwin's baby number seven is due in late 2022.