The Episode Of Buffy The Vampire Slayer You Forgot Pedro Pascal Was In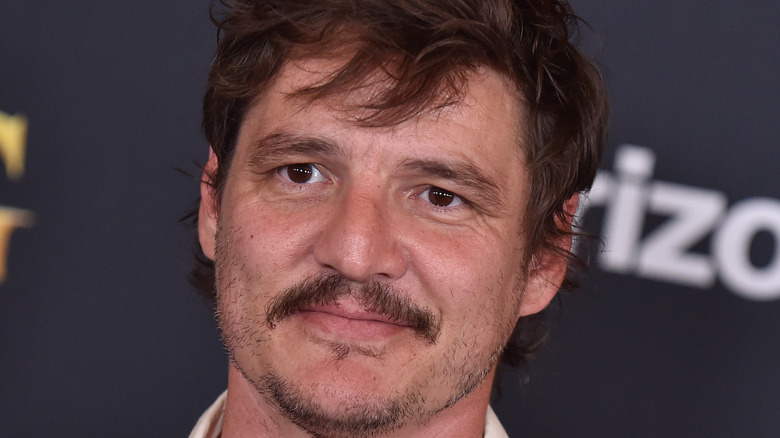 DFree/Shutterstock
Much like the "Law & Order" universe, quite a few actors can give props to "Buffy the Vampire Slayer" for giving them their big break. For those who have never this cult classic, here's a brief breakdown: "Buffy the Vampire Slayer" is a TV show that ran from 1997 to 2003. The show followed teenager Buffy Summers who was the "chosen one" to help rid the world of evil (via IMDb). The show follows Buffy and her friends from high school to young adulthood, and it uses metaphors for growing up in the form of vampires, demons, and magic. Sarah Michelle Gellar heads up the cast playing the title role of Buffy. 
This show made such a cultural impact that there are currently think pieces, books, podcasts, and even college courses dedicated to it (per BuzzFeed). The show also had quite an impressive list of guest stars that went on to become big names in Hollywood following their time on the show. Amy Adams, Kal Penn, and Clea DuVall were just a few of the celebrities who visited The Hellmouth back in the day (via ScreenRant). 
One of our favorites, though, was Pedro Pascal, who shows up in Season 4, Episode 1, "The Freshman."
Pedro Pascal was a vampire on the show
In "The Freshman" episode of "Buffy the Vampire Slayer," Buffy is just starting college and feeling a bit overwhelmed and out of place. A baby-faced Pedro Pascal shows up and plays the character Eddie, another freshman trying to find his way — literally! Buffy bumps into Eddie one night while they're both lost on campus. The two have a sweet and awkward exchange as they try to find the proper routes back to their dorms. They part ways, both hoping they just found a new friend. However, before Eddie can make it back to his dorm, (spoiler alert!) he gets attacked by vampires. 
Later in the episode, Buffy comes across now-vampire Eddie and regrettably has to stake her new would-be buddy. This episode originally aired on October 5, 1999, and was one of Pascal's first credited roles (per Buffy Fandom). At the time, the Chilean-born star was going by the name Pedro Balmaceda, a variation of his birth name José Pedro Balmaceda Pascal (via IMDb). In 2006, the "Narcos" actor switched from Balmaceda to Pascal as a tribute to his late mother. As he explained to Variety, Pascal was his mother's maiden name, but he also changed it "because Americans had such a hard time pronouncing Balmaceda."
Pedro Pascal can now call himself a superstar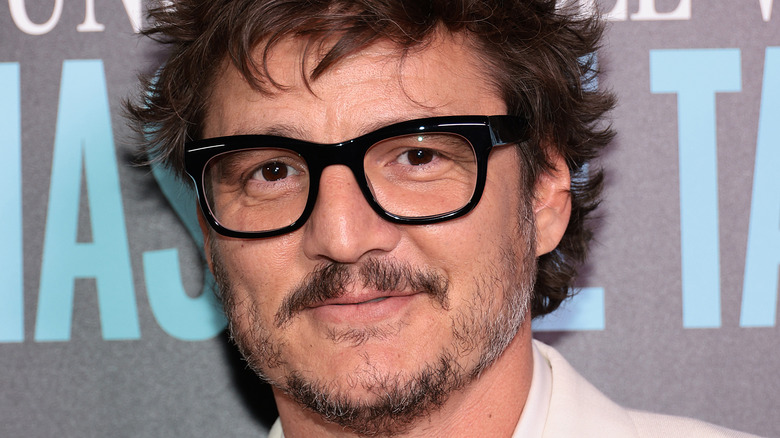 Dimitrios Kambouris/Getty Images
Even though "The Wonder Woman 1984" actor can consider himself a full-blown superstar now, Pedro Pascal did have some moments of self-doubt when he first started acting. He told IndieWire in 2021, "There were opportunities, a close call started early for me and didn't happen. You find yourself in your mid-30s and can't live off the next Off-Broadway show." 
Long before he was known as The Mandalorian or Oscar Isaac's best friend, Pascal made his way to Hollywood to book some TV work. He made his rounds through the "Law & Order" universe, "The Mentalist," and "The Good Wife," just to name a few (via IMDb). Pascal's career really started to kick-off following his role on HBO's "Game of Thrones." If you're familiar with the show, surely you recall his skull-crushing performance as Oberyn Martell (via YouTube). 
With several projects on the horizon for Pascal, including Season 3 of "The Mandalorian," it doesn't look like he'll be slowing down anytime soon! One could say that the 47-year-old has solidified his position as a versatile actor who always understands the assignment. In his upcoming film "The Unbearable Weight of Massive Talent," Pascal will be playing Javi, a Nicolas Cage "freaky superfan," and personally, we can't wait to see his performance (via YouTube).