Rumors Are Flying About The Name Of Britney Spears' New Baby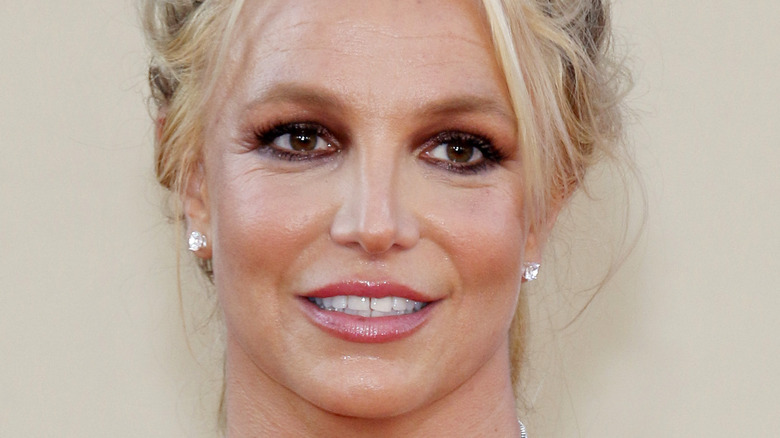 Tinseltown/Shutterstock
Embattled pop star Britney Spears shocked the world on April 11 when she took to Instagram to announce she is going to have a baby. In an Instagram post, she posted a photo of a delicate pink teacup surrounded by pink flowers and told the story of how she couldn't understand how she gained so much weight on a trip to Maui until she announced her big news a few sentences in.
"I lost so much weight to go on my Maui trip only to gain it back ... I thought "Geez ... what happened to my stomach ???'" Spears wrote. "My husband said 'No you're food pregnant silly!!!' So I got a pregnancy test ... and uhhhhh well ... I am having a baby ... 4 days later I got a little more food pregnant. It's growing !!! If 2 are in there ... I might just lose it."
While Spears is not yet married, she seems to be referring to her fiancé, Sam Asghari, to whom she became engaged in September (via The New York Times), just months before she was released from the conservatorship that she had lived under since 2008 (via NBC News). The singer already has two teenage sons from her first marriage to Kevin Federline — Sean and Jayden (via Today). Now, some fans think that a second Instagram post has revealed her new baby's name and gender.
Britney Spears' cryptic Instagram post leaves fans wondering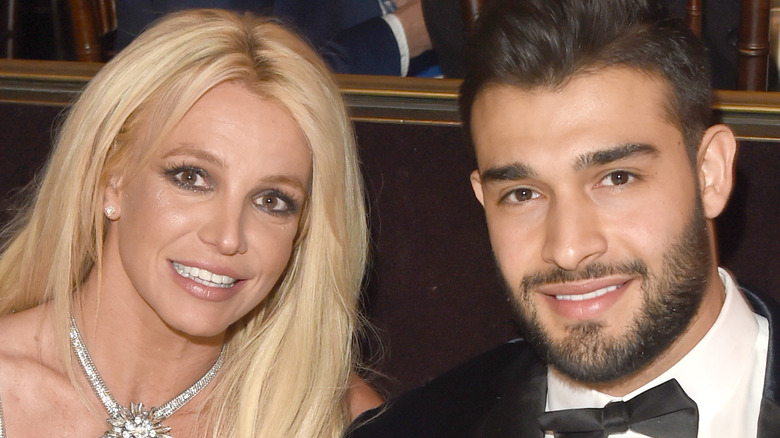 J. Merritt/Getty Images
A few days after her pregnancy announcement, Britney Spears took to Instagram once again to post an extreme close up of just one side of her face, with the caption, "ROSE !!!" accompanied with many eye and heart emojis. 
Spears didn't have to say anything else to give some followers the idea that her new baby is a girl and she will be naming her Rose. However, this is not the first time Spears has referred to roses, as she often speaks of roses and posts rose emojis. According to CNN, Spears has been talking about a "Project Rose" since 2020, and in October of 2021, she explained in an Instagram story that Project Rose was about to heat up.
"A lot of people have been saying that a lot of my posts are not new, but they're old, but just to let you guys know, none of my pictures or posts are more than a month old," she wrote (via CNN). "Yes, I know, I did wear the same top 17 times, but it's for a project, Project Rose. And you'll be seeing way more of Project Rose in the future."
In February of 2022, she even celebrated National Rose Day with a photo of herself wearing a crown of pink roses and a rose around her neck. Spears has yet to confirm whether Project Rose and her latest Instagram post with just one word — "Rose" — are related.