The Cellar's Elisha Cuthbert Describes Her Canada's Drag Race Experience - Exclusive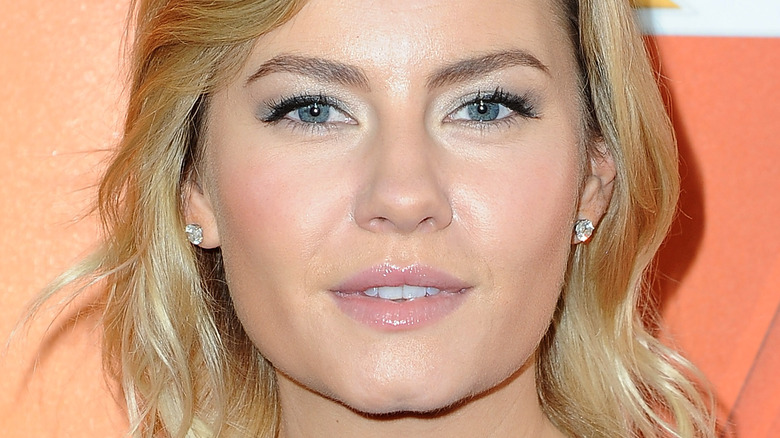 Angela Weiss/Getty Images
As with most industries, the entertainment industry ground to a halt during the COVID-19 pandemic, with actors, directors, crews, and more being suspended from their jobs through lockdowns and periods of global heartache. Surprisingly, not too far into the pandemic, television series and films resumed production via meeting countless safety guidelines. Now, with many pandemic projects seeing the light of day, actors like Elisha Cuthbert are bursting back onto the scene.
As seen on her IMDb page, Cuthbert was on a roll before the pandemic hit. She held long roles on both "Happy Endings" and "The Ranch," though both ultimately ended in 2020. Now, however, Cuthbert's comeback film, "The Cellar," is in select theaters and sees her returning to horror following her massively successful "House of Wax" in 2005, though she has also starred in other horror films since then. Most notably, 2007's "Captivity" had Cuthbert's character, Jennifer, cellar-bound a la "The Cellar," which debuted at South by Southwest in March. The main difference, of course, is that the person held captive in the new horror film is Cuthbert's character's daughter rather than herself.
But fans of reality television saw Cuthbert on the TV screen during the pandemic in another setting entirely. In 2020, Season 1 of "Canada's Drag Race," the North's spinoff of "RuPaul's Drag Race" featuring Season 11's Brooke Lynn Hytes as the lead drag queen judge, premiered across the globe. In a groundbreaking move, the Canadian-born Cuthbert served as the inaugural episode's guest judge. Now, in an exclusive interview with The List, the "24" actress not only clarified her "Canada's Drag Race" controversy, but she also dished on her general experience on the queer reality series.
Canada's Drag Race was a field day for Cuthbert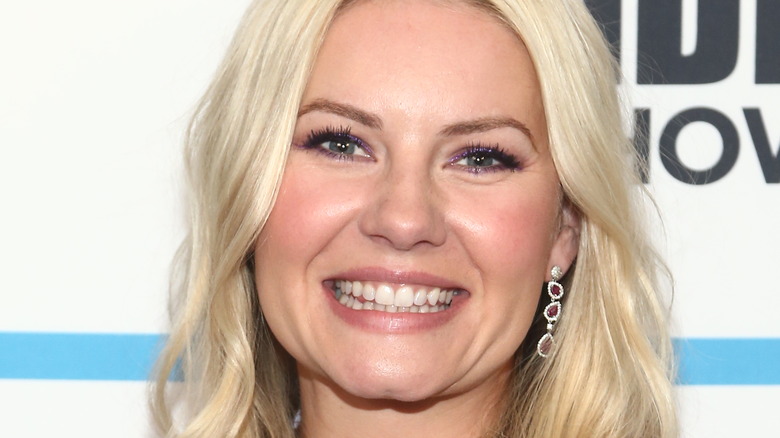 Tommaso Boddi/Getty Images
Joining the judging panel of "Canada's Drag Race" for Episode 1 of its inaugural season was a special role for Elisha Cuthbert, and one that she took seriously. After all, she introduced the judging panel – Brooke Lynn Hytes, Stacey McKenzie, and Jeffrey Bowyer-Chapman, who helmed the spinoff's first season – which is something guest judges have never done before. It comes as no surprise, then, that Cuthbert's reaction to the show is so positive. 
"Out of body experience. Dream come true. Yeah, it was so epic for me," she said of her experience. "It was amazing, and I still can't even believe that I got to be on the first episode, which was so amazing and incredible." What's more, Cuthbert has immense appreciation for the drag queens who compete on the show. "I loved every ounce of it. I think it's so incredible," she continued. "They have to know how to dance, lip sync for their lives. For me, it's so entertaining. I can't stop. I can't get enough."
"The Cellar" actress also appreciates all of the many talents the queens have to have and use at a whim on the show. "There's something so incredible about 'Drag Race,'" she said. "I love their process. I love how creative they are. They have to sew, they have to be funny, they have to have acting challenges.
"Hats off to all the queens, and I'm a fan of every single one of them," Cuthbert added. "Yeah, I'm caught up on every single country, every single episode. Yeah, don't bug me when I'm watching my 'RuPaul's Drag Race.'" Ultimately, she says it well, and we couldn't agree more with her final sentiment.
"The Cellar" hits select theaters and Shudder on April 15.