The Celebrity Candidate Who Has A Chance In 2024, Per A Former White House Chief Of Staff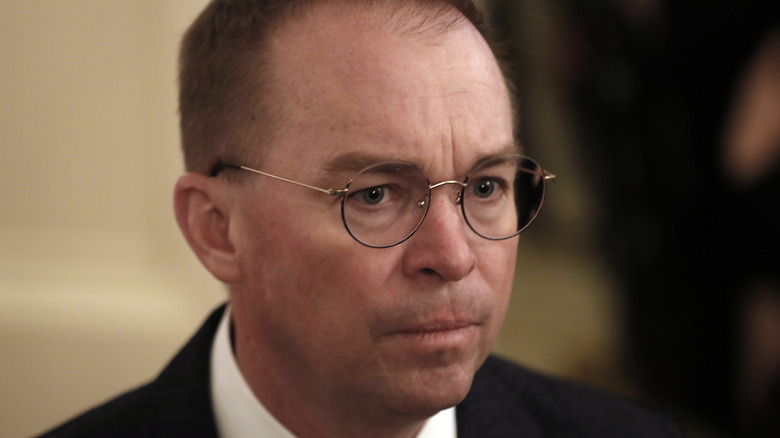 Bloomberg/Getty Images
It may only be the spring of 2022, but thoughts are already turning to the 2024 election. It's a pretty safe bet that Donald Trump will be vying for the Republican nomination; although he hasn't officially announced his candidacy, he's holding rallies and endorsing politicians who would likely boost his presidential run. (He recently backed Dr. Mehmet Oz for the Pennsylvania Senate, per the Philadelphia Inquirer). And thus far, no one has emerged as a likely candidate to knock Trump out of contention, though there is one who might come as a surprise to everyone.
Mick Mulvaney, who was the acting chief of staff during the Trump administration, offered a list of possible Republican contenders to Politico. Among them is Florida Governor Ron DeSantis, whose opposition to mask and vaccine mandates in schools and public places has made him popular with his party. Senator Tim Scott of South Carolina is another strong choice. Mulvaney added, "Dwayne 'The Rock' Johnson could give [Trump] a run for his money."
But would the wrestler-turned-entertainer take that challenge? The answer might surprise you.
The Rock might just smell a presidential victory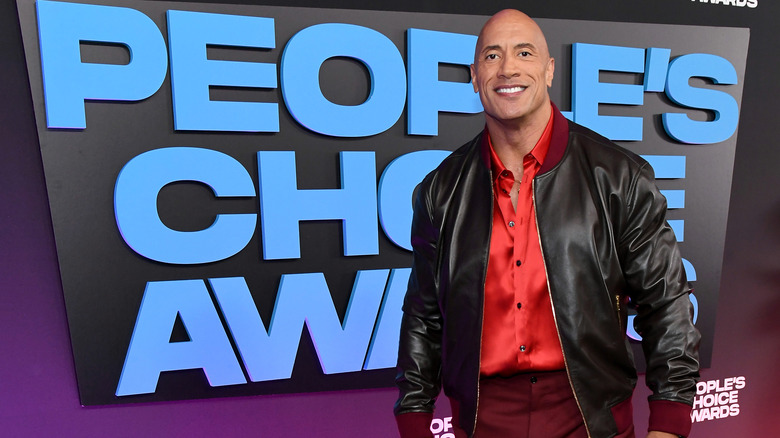 Kevin Mazur/Getty Images
In April 2021, the research company Piplsay conducted a poll to get Americans' opinion of celebrities in political office. After all, in a country where a reality-show host can become president, anything is possible. A full 63% of those polled believe that celebs can be effective politicians if they have both the aptitude and a good support staff behind them. (Only 13% said they should "stick to acting"). Asked about specific performers, 29% of respondents agreed that both Dwayne "The Rock" Johnson and Matthew McConaughey should run for office, and 17% said that only Johnson should be a contender. 
Responding to the vote of support, Johnson wrote an Instagram post of thanks. "Humbling. I don't think our Founding Fathers EVER envisioned a six-four, bald, tattooed, half-Black, half-Samoan, tequila drinking, pick up truck driving, fanny pack wearing guy joining their club — but if it ever happens it'd be my honor to serve you, the people," Johnson wrote. 
The "Fast and Furious" star also seems to be hinting at his future ambitions through his new comedy series, "Young Rock," in which he appears as a future version of himself, now a presidential candidate. So, if The Rock appears on the ballot in 2024, who could give him a run for his money? Consider this: 22% of those polled by Piplsay would back Tom Hanks for political office — and 30% would give the nod to Angelina Jolie.