The True Story Behind Ridge's Parents On The Bold And The Beautiful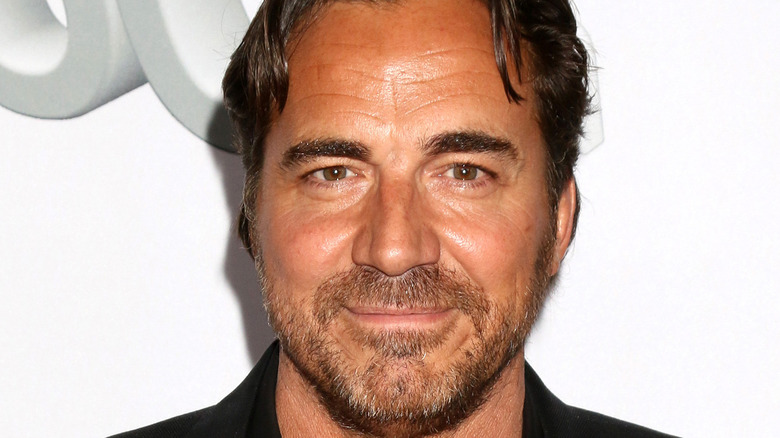 Kathy Hutchins/Shutterstock
When "The Bold and the Beautiful" first premiered 35 years ago, the soap still centered on the fashion-forward Forrester clan and their premiere design house in the show's fictional version of Los Angeles. Ridge Forrester (then played by Ronn Moss) was the oldest Forrester son and determined to follow in his father, Eric Forrester's (John McCook), fashion designer footsteps. Stephanie (Susan Flannery) was the family matriarch and she raised a family of sons and daughters with an iron fist, per Soaps.com.
Then, like many soap opera characters do, Ridge got a shock well into his adult life. He might have been the oldest of Eric's children, but he wasn't his biological son, which changed the entire dynamic of the show. Even Stephanie didn't know a devastating truth that was only revealed because Ridge needed a blood transfusion, which is the way these secrets tend to come out on daytime television, per Soaps In Depth.
Ridge learns Massimo is his real father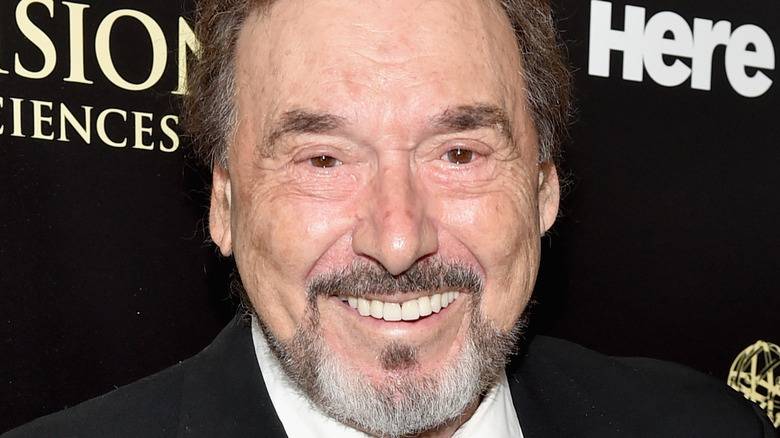 Alberto E. Rodriguez/Getty Images
For 14 years, fans watched Eric and Ridge Forrester as a super-soap father and son team. They even fell for the same woman, although Ridge rejected Brooke Logan (Katherine Kelly Lang) to marry Caroline Spencer (Joanna Johnson) and Eric picked up the pieces of her life and married her, per Soaps.com. Throughout the years, Ridge also married Brooke multiple times, but by 2001 he learned he had not married the ex-wife of a man who fathered him.
Instead, when Stephanie learned that Ridge's blood type did not match Eric's, she realized her oldest son's real father was her college sweetheart, Massimo Marone (Joseph Mascolo), who she kept a friendship with through the years much to Eric's chagrin, per Soaps In Depth. When Massimo and Stephanie learned the truth, she begged her friend and ex-lover to never say a word, but eventually the truth came out, devastating both Eric and Ridge, per Soaps.com.
However, Ridge eventually came to accept Massimo as his father and gained a new brother along the way in Nick Marone (Jack Wagner). They even both fought over Brooke, which made Ridge's life somewhat normal again because he has spent a lifetime fighting with other men over Brooke, per Soaps In Depth.
Where Ridge and Eric stand today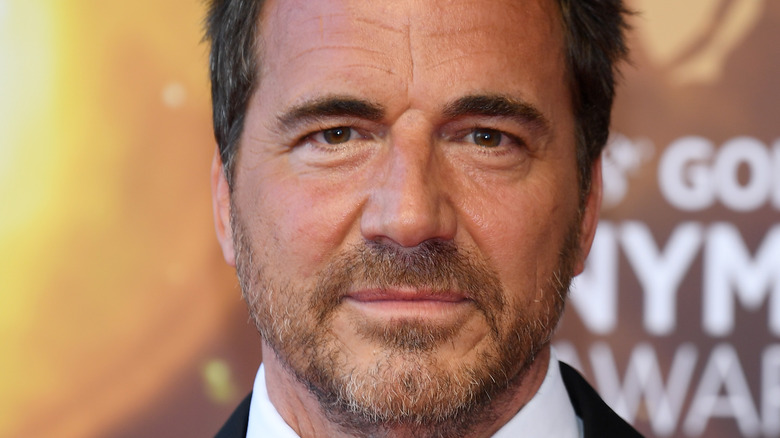 Pascal Le Segretain/Getty Images
Massimo was a part of "The Bold and the Beautiful" until 2006 when he eventually left town, never to be heard from again. The actor who played him, Joseph Mascolo, would go on to reprise his most famous soap role, Stefano DiMera on "Days of Our Lives," but he passed away in 2016 at the age of 87, according to Deadline, and it feels like Massimo is a forgotten character. The character of Stephanie died in 2012 after actress Susan Flannery retired, according to Michael Fairman TV, leaving Ridge with just Eric as a parent.
As of this writing, Ridge (now played by Thorsten Kaye) seems to only think of Eric as his father and they are as close as ever. In fact, sometimes Ridge acts like he is Eric's father sometimes and finds himself policing the man's love life, as he did when Eric was suffering from erectile dysfunction in 2021 and Ridge made it his business to find out why Eric didn't seem to mind the affair his younger wife, Quinn (Rena Sofer), was having with Carter Walton (Lawrence Saint-Victor), according to Soaps.com.