Claudia O'Doherty Names Her Killing It Filming Obstacles - Exclusive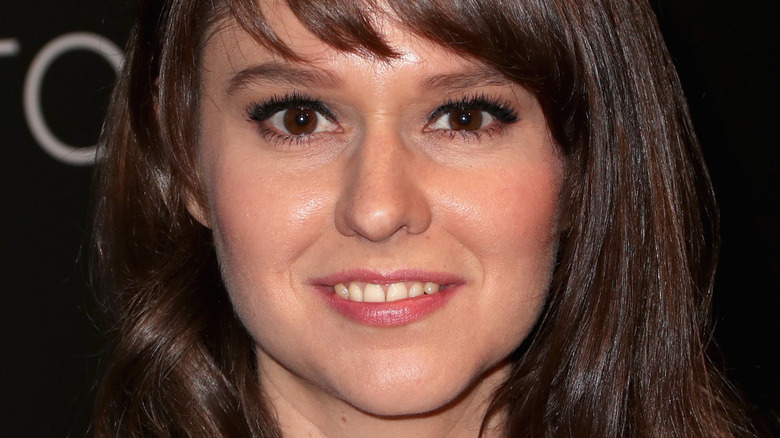 Frederick M. Brown/Getty Images
It may seem hard to navigate the bevy of streaming services out today, but many, like Peacock, are proving that they can deliver quality original programming. Peacock's latest original series, "Killing It," is certainly a big asset in this regard. Starring Craig Robinson as an entrepreneur named Craig as well, the 2006-set comedy sees him hunting pythons in Florida because he needs $20 thousand to finally start the business of his dreams. 
Of course, this comes after people have set loose their snakes into the Florida swamps, with the state government paying citizens per dead python. Naturally, the new competition the state's holding has a grand prize of $20k. Craig decides to enter, but this simply means viewers get to see more of his sidekick, an Uber driver and fellow snake killer named Jillian.
Jillian is portrayed by Claudia O'Doherty, who's no stranger to the comedy scene. As noted on her IMDb page, O'Doherty has starred in "Inside Amy Schumer," "Trainwreck," and "Love," among other comedy projects. Now, she gets to show off her acting chops through the zany, eccentric Jillian, though she still had filming obstacles just like every other actor.
In an exclusive interview with The List, O'Doherty teased what fans can expect from "Killing It" as well as what her experience working with Robinson was like. She also discussed her filming obstacles, which may have included one specific, swerve-y scene from Episode 1.
The weather proved challenging for O'Doherty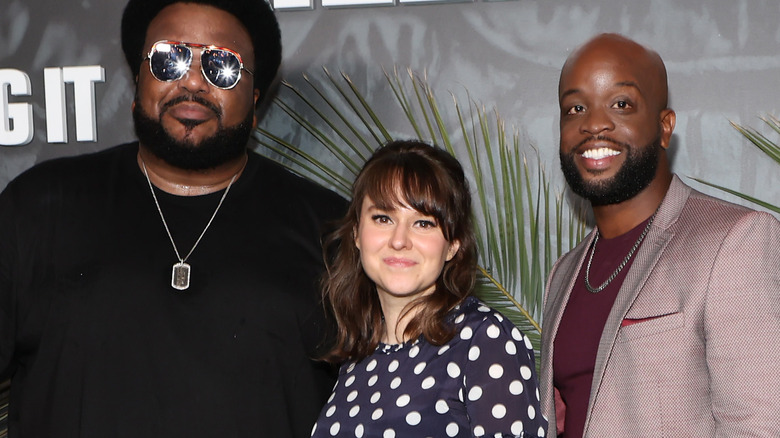 Amy Sussman/Getty Images
Claudia O'Doherty confirmed she was presented with challenges while filming "Killing It," which is only natural for a show set in swampy Florida and whose focus is on killing pythons. In fact, the show being shot outside of Florida contributed to her obstacles.
"It got really cold by the end of the shoot. We shot it in New Orleans, and we were delayed because of Hurricane Ida," O'Doherty told us. "We were going to be wrapping a month or two earlier than we did. As a result, the show is set in Florida and we're costumed for Florida swamp weather, but it was actually freezing cold in February." Because of this, she may have sympathized with the reptiles. "That was pretty challenging for me. I don't like being cold, and snakes don't like that either, so we have that in common."
Perhaps surprisingly, the snakes in question weren't one of her filming problems. "There were occasionally real snakes on set, but obviously never for anything that involved killing," O'Doherty said, adding that "all the snakes were taken very good care of by the American Humane Society." Still, she continued, "Occasionally, they would use a snake for an insert shot, but we were never actually holding snakes, and certainly never hammering any."
Sometimes the most obvious scenes aren't as difficult as they look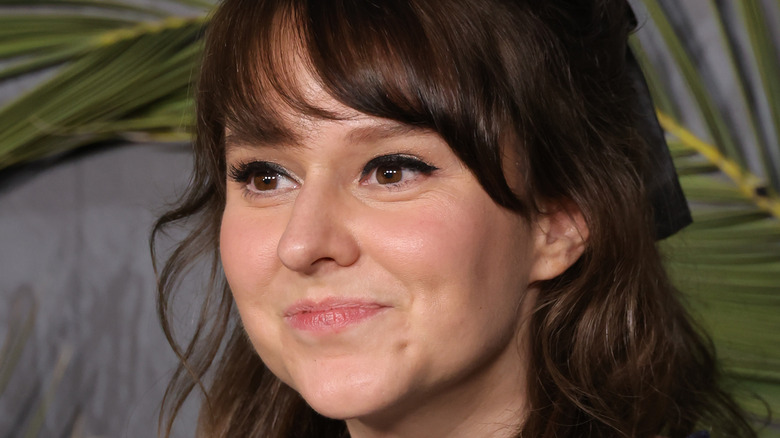 Amy Sussman/Getty Images
The Episode 1 scene in which Craig Robinson's Craig and Claudia O'Doherty's Jillian are swerving around on the road while the latter is swatting the hammer at a suddenly-alive snake wasn't too challenging for the "Squinters" actress. 
"We ended up filming that scene over and over again over many days. It was also the audition scene, so we knew it so well," O'Doherty told us. She recalled that it was slightly difficult because they were actually swerving around in the car, and the scene involved a "crash stunt," making everything all the more hectic. "I do remember, on the last day of doing it, we had just figured out how to do this," she continued. "We were like, 'Now it's good.' It's funny. It was really fun." 
Ultimately, while this scene didn't prove too difficult in the end, the "Killing It" cast still faced their fair share of challenges — but they're now reaping the rewards, proving just how much O'Doherty and Robinson are worth as actors.
Season 1 of "Killing It" is now streaming exclusively on Peacock.