What Happened With Jake And April After The Ultimatum?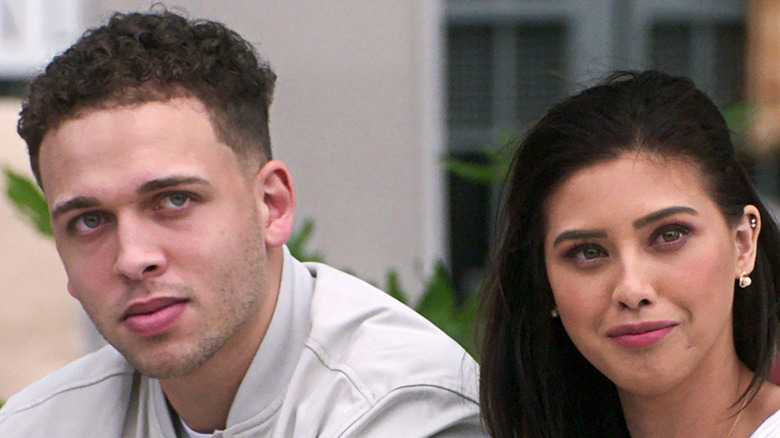 Netflix
In Netflix's reality dating show "The Ultimatum," participants challenge their ambivalent partners with a major ultimatum: propose to me or we're done. The show follows an entertaining premise where couples are separated and paired off with partners from other couples on the show. This gives them a chance to see if their love is worth holding on to or if there might be better fish in the sea.
Some couples, like Alexis and Hunter, grew stronger through the experience. But for April Melohn and Jake Cunningham, things got a bit messy. Cunningham claimed multiple times on the show that Melohn forced him to participate, pointing out that she was the one who issued the ultimatum. When it came time to make a decision in the ninth episode, he told Melohn he wasn't yet ready for marriage, leading viewers to believe the two may be done for good.
Since "The Ultimatum" wrapped, Cunningham and Melohn's love lives have undergone some surprising changes.
April Melohn is in a new relationship
In "The Ultimatum," April Melohn boldly stated that she was ready to be a wife, and if it wasn't going to be with boyfriend Jake Cunningham it would be with someone else. It's not surprising, then, that when Cunningham said he wasn't ready to propose, she found someone new. In the reunion, Melohn admitted she continued living with Cunningham for months after the show stopped filming. Then, once she was ready to move on, she found love in a new man.
According to Tudum, a friend introduced Melohn to her real estate broker beau, who she's now been with for six months. She noted on the reunion episode that her new boyfriend talks about marriage and having babies together often, a considerable departure from her ex Cunningham.
As Melohn told us in an exclusive interview, "[If] you truly love someone, and you can't picture going a day without them, then call it official. Make it official." Though the two aren't engaged (yet), they are at least Instagram official — Melohn has recently started showing off her new guy in her posts and stories.
Jake Cunningham is living the single life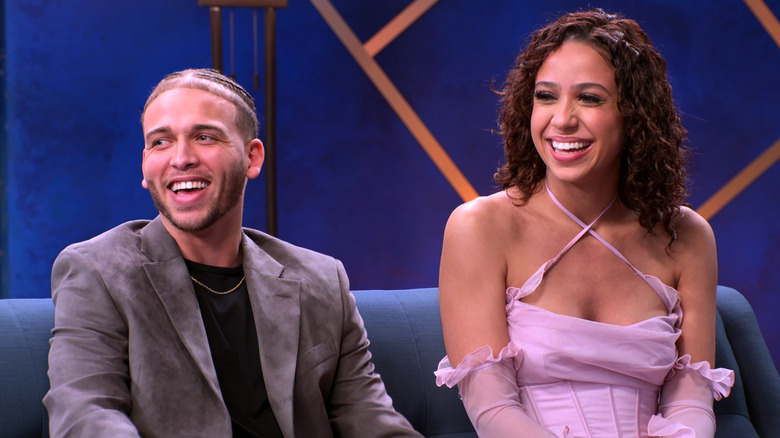 Netflix
Following "The Ultimatum" and his split from April Melohn, Jake Cunningham started a new (though short-lived) relationship of his own. In the ninth episode of the show, fans watched Cunningham break the news to Melohn that he wasn't ready to propose. He then meets with fellow "Ultimatum" participant Rae Williams and invites her on an international trip together. She accepts, and they share a passionate kiss.
By the reunion episode, though, their spark had clearly been extinguished. Williams revealed that she didn't go on the romantic getaway with Cunningham and that they weren't in a relationship. Since the show, Cunningham told Tudum his love life is currently "nonexistent" and he's taking time to focus on the single life.
Even if Melohn one day breaks things off with her real estate boyfriend, it seems unlikely that Cunningham would ever try to rekindle his old relationship with her. In an interview with Buzzfeed, he spoke of his ex critically, saying, "[April Melohn] wanted to be on the show; I knew it was for fame. She tried to say it was for marriage. I already had an engagement planned out ... I think fame trumped a little bit more."